Blog
/ Dr. Seuss Continues to Inspire During Read Across America
The Genius Blog
Dr. Seuss Continues to Inspire During Read Across America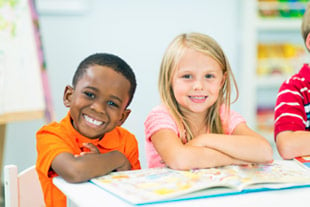 "The more that you read, the more things you will know. The more that you learn, the more places you'll go." Dr. Seuss wasn't the only one who valued the lessons learned through reading. 
Seuss's writing continues to inspire and motivate readers of all ages, and Read Across America is a wonderful time to honor his birthday with some fun. Check out the resources we've pulled out of our red and white striped hats just for you! 
If you're as excited as we are about making a difference in the lives of young readers, be sure to enter our School Library Makeover where one lucky school will win $5,000!
Comments
Posted by Penny Lancaster on Thursday, March 05, 2015 3:59 PM EDT
Will you be posting who won the Library makeover? We had to move our Literacy night with the Doctor Suess theme to March 19th due to ice and snow. We will be so encouraged now for a month by Doctor Suess. I don't know if anyone voted for my school but me but if I would love to post pictures of the school being so decorated if that is okay. We have had so much fun. The kids have been so creative.
Posted by Teresa Clark on Sunday, March 08, 2015 6:54 PM EDT
Hi Penny!
We have announced the winner for the Library Makeover and I have provided a link for you here: http://www.signupgenius.com/blog/pid/932
We always love having photos of school users who are inspiring their students to read! Thanks for sharing!