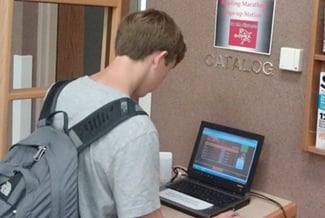 The students at Hinsdale Central High School are marathoners-in-training. Each school year students, teachers and administrators at Hinsdale are invited to participate in a Reading Marathon, earning "miles" with each book they read.
Organizing over 300 students across 5 different levels of reading participation was a challenge. Organizer Leah Giarritano searched for a tool to replace the cumbersome excel spreadsheet sign up system they had used in years past and found SignUpGenius. As a first-time user, Giarritano shares, "SignUpGenius allowed us to better handle the volume of our sign-ups, seamlessly keep track of who signed up for which reading event, and capture both email address and student ID #, which will be helpful to us in future correspondence throughout the year regarding the Reading Marathon."
The ease of signing up through SignUpGenius for the Red Devil Reading Marathon definitely played an integral part in its success. "We reduced the amount of time it took to sign up each student or staff member by having multiple kiosks set up in the library where people could sign-up simultaneously," Giarritano says. "Also, less staff time was required to support students, as [SignUpGenius] was a much easier and intuitive tool for the students to use. We saw a 10% increase in sign-ups this year."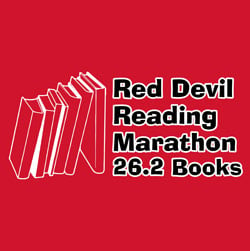 Because of the popularity of the reading program and its success, Hinsdale High School staff presented their Reading Marathon Program to a large group of librarians at the American Association of School Libraries (AASL). The reports, statistics, and tracking offered by SignUpGenius were especially helpful to Giarritano. "We saved a lot of time by having the reporting and statistics function available. Because we were presenting at the AASL and also because our school administration tracks the success of this school-wide program each year, it is important for us to be able to get reports and statistics from this event. SignUpGenius saved us so much time and made this process much easier than in years past," she notes.
SignUpGenius is the go-to tool for many schools, especially when choosing a sign up tool they can count on. "During the recent AASL conference in Hartford, CT, we received applause when asked who in the audience currently uses SignUpGenius, indicating a familiarity and pleasure by many with this tool."
Give SignUpGenius a whirl for your next school event. Get started today!