Blog
/ Heat Up Business Productivity with SignUpGenius this Summer
The Genius Blog
Heat Up Business Productivity with SignUpGenius this Summer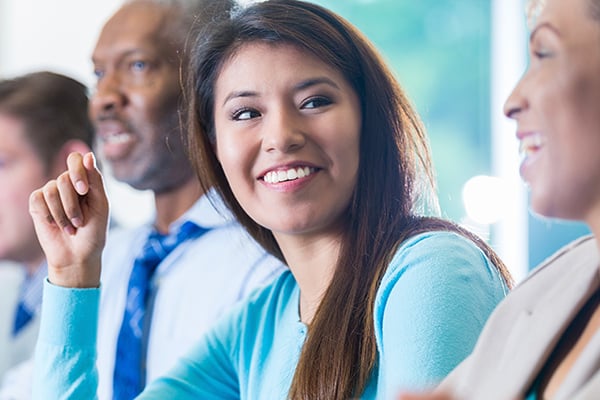 Summer slowdown? You don't want business efficiency and innovation to drag during these months as employees dream of ways to beat the heat and head off on vacations. SignUpGenius can help put some pep in your office's step with these ideas. 
 Need even more resources? See how SignUpGenius Pro can give your company an extra burst of productivity. 
Calendar Sync lets you create a subscribable calendar, making shift scheduling simple for all your employees — and saving you time!
Custom Questions allows you to gather extra information on your sign ups. Now your company softball team can ask for T-shirt size and what take suggestions for the team name in one simple place.
Lock Sign Ups by date helps you close sign ups whenever you need. That means no last-minute sign ups for the company conference if you want. (No last-minute headaches for you.)
Sign Up Tabbing lets you link multiple sign ups. So you can create a sign up for the conference room for multiple months of the year or link together related events.
 With SignUpGenius to help you simplify, your business is sure to avoid the summer slowdown!
Comments
Posted by Dorothy Nichols on Wednesday, July 13, 2016 2:11 PM EDT
I need help. I only want 1 hour increments from 5:00 am to 11:00 pm. On one of the pages, they automatically put in the half hour time as well. I go and delete all those, and then they still want me to finish putting in my times, and then they say I have too many slots. How can I do this, with 1 hour slots from 5:00 am to 11:00 pm. Is there anyone who can help me?
Posted by Amy Tidwell on Friday, July 15, 2016 1:41 PM EDT
Dorothy,
Can you please contact our support team via the Help tab at the top of the page? This way we can take a look directly at your sign up and give you accurate and easy directions on how to achieve what you need. We'll be happy to walk you through that for your specific sign up. Thanks so much!