20 Virtual and In-Person Classroom Management Strategies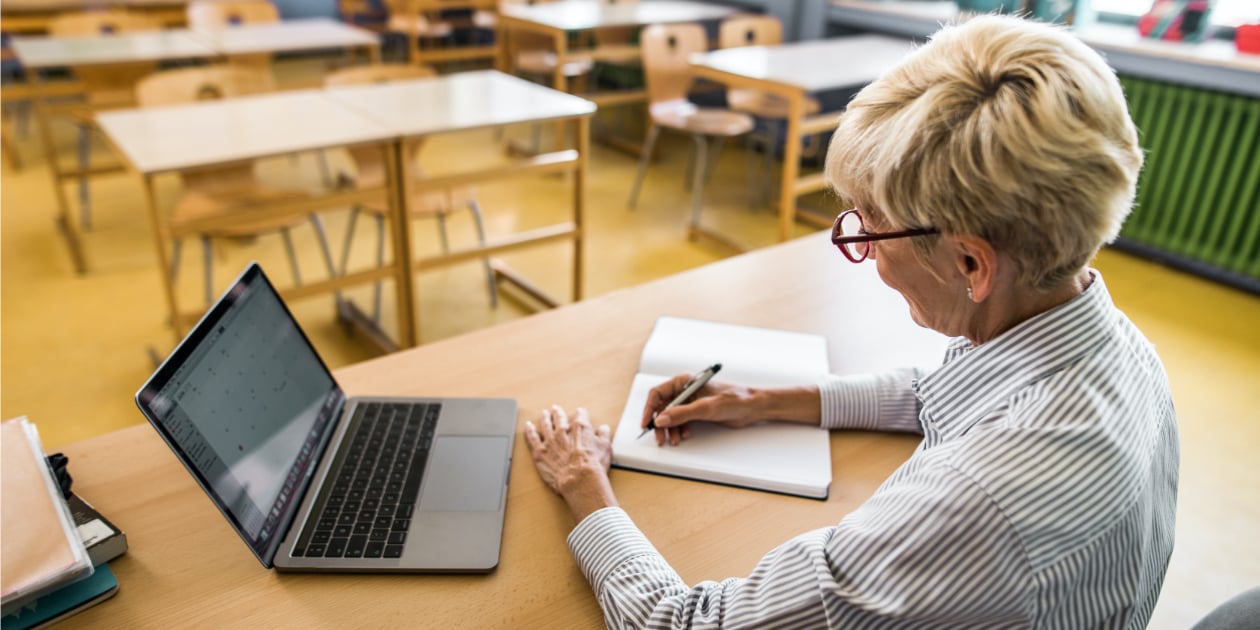 Your classroom is a magical place of learning, inspiration and encouragement! Keeping that environment safe, fun and under control is job one. Below are classroom management strategies to help keep the day on track and students engaged in both virtual and in-person teaching environments. Collect your favorite ideas and tips and create a resource for you and your colleagues. 
Universal Strategies for Online and In-Person Learning
Rules and Regs - Talk with the class about rules they would like to set for the classroom as well as consequences for breaking the rules. Letting students set the tone of the classroom will go a long way in establishing order. Revisit the list every quarter to see if anything needs to be added or removed.
Consistent Schedule - Most children (and grown-ups) do better when they know what to expect each day. While the occasional surprise can liven things up, sticking to a schedule helps relieve anxiety and set positive expectations.
Rewards - A class that does great things, deserves fun rewards! Ask students for suggestions on the types of rewards that would be most meaningful. The group may want more recess time or the chance to draw from a prize bowl. This practice will get the class excited about being on their best behavior.
Decisions, Decisions - When appropriate, ask students to make decisions about upcoming assignments or which topic they would like to take on next. Offering the class a say in what's next gives them a chance to take on more responsibility.
Coordinate classroom reading volunteers with an online sign up. View an Example
Adding Structure to Your Online and In-Person Classroom
Organization is Key - An organized classroom runs like a well-oiled machine. Use labels to make materials easy to find and have plenty of storage available for papers, books and supplies. Teach students about organization with a one-minute weekly tip!
Transitions - Nothing throws a day for a loop like an unmanaged transition to the next activity. Keep transitions consistent so students know they are moving to the next class, headed to recess, down to lunch or making their way to the carpool line. Try using both verbal and visual cues.
Model Behavior - It sounds simple but remember students take their cues from you. Stay calm, positive, kind and inquisitive and they will follow suit.
Ask for Help - A school day is filled with important to-dos. Enlist student helpers to pass out papers, clean up activity stations or lead the line to the next class. This is a creative way to reward good behavior or help focus a student who might need a task to stay on track.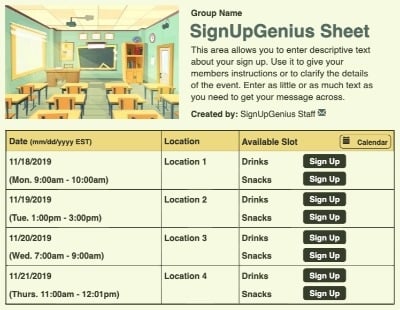 Get Creative with Learning in Your Virtual or In-Person Classroom
Theme - Make the school year an adventure by implementing a creative theme. Try Harry Potter, fun in the sun, animals, transportation, etc. Tie the theme into your lesson plans and come up with a classroom song and dance to keep kids energized.
Share Your Talents - Bringing your special gifts and talents into the classroom will delight your students and keep things interesting. Tell them stories about your interests and hobbies. Whether you play guitar, write poetry, edit short films, make pottery, etc. The more magical powers you bring to the class, the better!
Classroom Cause - Inspire students to embrace a generous attitude by adopting a classroom cause. Team up with a local children's hospital and host a crowdfunding campaign or make cards for patients and mail them to the hospital. For in-person learning, clean a stream near your school or make sandwiches for a homeless shelter.
Daily Goals - List daily goals in the chat each morning or pose a big question your students can expect to answer by the end of the day. Create a graphic with the question to appeal to visual learners as well.
Extended Training - Continue to sharpen your skills by learning about the latest classroom management tactics and best practices for virtual learning. Register for conferences or workshops or connect with peers in an informal setting to share experiences.
Consider the Space - Take a look around. Does your virtual classroom space reflect your teaching style? If you include collaborative tasks in your lessons, set aside time and space for kids to come together in a breakout room and tackle a project together. Also consider creating individual time and spaces to help kids focus away from classmates or alleviate Zoom fatigue.
Class Communication - Keep parents informed with an easy-to-use class website, app or email newsletter. Post the daily schedule, homework assignments, important forms, etc. and send a note home for parents and caregivers with step-by-step directions on how to access the information.
Teach to a Variety of Learning Styles - For each virtual lesson, incorporate tools to help visual, auditory, reading and writing, and kinesthetic learners relate to the information. Challenge students to relay and repeat the information to each other in a variety of ways.
Organize a class holiday party with an online sign up. View an Example
Communicate Well with Parents and Students
Morning Greeting - Taking a few moments to personally welcome each student to the classroom and foster a quick personal connection goes a long way in making students feel welcome and invested in the day.
Get the Scoop - In the first weeks of school, send an intake sheet home with students or post it on the website asking parents and caretakers about his or her favorite things to do, dislikes, favorite treats and if there is information that might be helpful.
Communicate with Parents and Caregivers - Open and truthful communication with the parents and caregivers of your little charges goes a long way in helping them achieve. Remember to share the good things that are happening with a quick note, phone call or email.
Document Your Progress - Keep track of what's working and what isn't. Make a quick note in your planner or calendar to indicate the strategies that kept the class on track. At the end of the month, evaluate which ones were successful and which didn't help achieve your goals. Make adjustments as needed.
Go to the head of the class with these classroom management strategies and add your style and creativity to make them your own.
Courtney McLaughlin is a freelance writer in Charlotte, N.C. She gratefully shares her life, home and heart with her daughter and their dog.