40 Student Award Ideas for Elementary School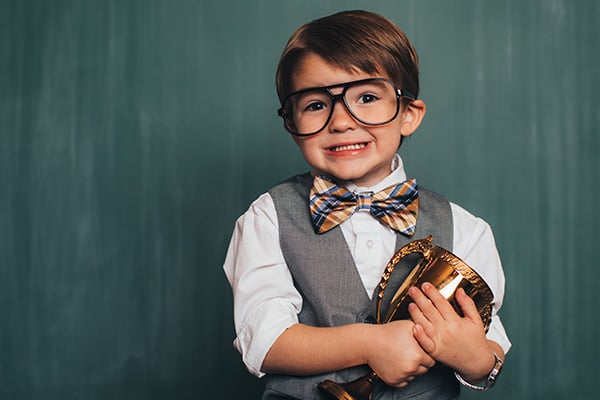 Coach Bill McCartney once said, "The strongest form of motivation is encouragement." Encouraging positive behavior and celebrating goals in the classroom is a vital part of establishing and maintaining good classroom management. If you are looking for fresh ways to celebrate your students, this list of 40 student award ideas for elementary school students will serve to inspire.
Special Recognition
Cozy Pant Prize - If you have several students who have earned a privilege, they can wear cozy fleece or pajama pants on a designated day.
Letters Home - Make this note to parents extra special by using nice quality stationary and specifics about the student's positive performance or behavior.
Wearable Badge - Create a special badge to wear on a string of beads or pin it to clothes. You can also make a special sash to wear for the day when a student achieves a goal.
Weekend Reward - Present them with a board game (preferably one with the fewest pieces possible) to take home, or a special book to return on Monday.
Wearable Hat - You can make a cone out of paper with a special sticker and feather/flower taped on. This can be remade for different students if sharing a hat is an issue.
Whole Class Reward - If you are working towards class behavior goals, have a "my students are gems" jar where they can add gems and earn a movie day (choosing from a pre-approved selection).
Brownie Points - Create a token or ticket system where the students can earn homemade treats from the teacher or parents. Yummy!
Chalk Party - One more whole class idea is to have an outside chalk drawing party for students. You will probably need administrative approval and keep students in a designated area, but this would be a creative reward for the end of the day/week.
Catch Success Celebration - Keep a running page of sticky note successes for all your students (focus on small ones so that they see that even small successes get noticed) and host a twice-a-year recognition ceremony. Make paper plate medallions with their success written on them and they can wear them on a string around their neck all day.
---
Coordinate award ceremony volunteers with a sign up. View an Example
---
Special Privileges
Exam Assist - Allow a student to ask for help on one question during a test either privately or share the privilege with the whole class.
Secretary/Principal for the Morning - Students can help run errands, do the morning announcements or other VIP duties as agreed upon between the teacher and the staff person with whom they will be paired up.
VIP Access Only - Allow access to a special reading spot or work area in the classroom for the day or afternoon.
Lunch Date - If there is any spare space in the lunchroom, ask if this can be an area where a special student and a friend (or two) can be allowed to have a reward lunch (or allow them to switch spots to sit by a friend for lunch if there is assigned seating).
Happy Minutes - Allow them 15 minutes at the end of the day to do what makes them happy (teacher can have a list of acceptable activities).
Teacher Buddy at Recess - Allow 10 minutes of play time to throw a baseball or kick a soccer ball, just the teacher and student.
Snack Attack - A special treat that can be brought from home or provided by the teacher.
Phone A Friend - Give students a pass that they can "cash in" to work with a partner on an individual desk work or assignment.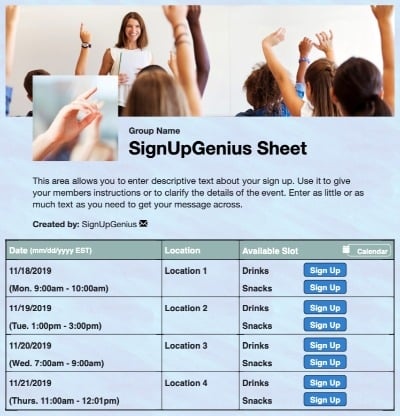 Chew It Up - Allow students to chew gum for an allotted amount of time.
Hit the Snooze Button - Provide a one-time pass out of morning or opening seat work.
Feet Free - Give them a pass to take off their shoes during a certain time period during class.
Double Dip - Give a coupon that allows a student two chances to answer one test question on an exam and if one of the two is correct, they get full credit for that question.
Teacher Mini-Talent Show - The performance depends on the skills of the teacher (or co-teacher if you have one), but students can ask for musical, theatrical or sports demonstrations.
Fun Science - Have a jar of science experiment suggestions you are willing and able to do for the students and have supplies ready if they reach classroom goals.
Sweet Seat - Sit at the teacher's desk for a portion of the day.
Class Game at Recess - Have a small jar they can pick an activity suggestion from (like kickball, soccer, whiffle ball, etc.) where the whole class (or most of it) has the opportunity to participate.
Recess Upgrade - Keep a special jump rope, ball or outside toy in a closet to use for reward purposes.
Sharable Video - Students get to pick an approved-by-teacher, two minute or less video to share in class.
DJ Dance Party - The student gets to choose two songs in advance (to be approved by the teacher) for an end-of-the-day dance party.
Bonus Read Aloud Time - Either a class book that the teacher reads for extra time or a student-selected picture book.
Class Stuffie - If you have a classroom mascot or stuffed animal, allow the student to hold it on their desk or lap for an allotted time during the day.
Coloring Page/Poster - Allow students to color a page from a special coloring book or enlarge a coloring page to poster size and offer a reward of filling in a section of the poster.
Seat Switch - For one day they can switch seats with someone in class or if you are able, you can allow them to move their desk wherever in the room they'd like.
Art Protégé - Ask your art teacher if you can give a student the special privilege of helping during the art time of a younger class. Set out specific tasks that will be most helpful to the art teacher and this can be a win/win proposition. You can also do this with the media center.
Guest Reader - Reward students by letting them invite a guest from school (favorite janitor, cafeteria worker, principal or secretary) to read a few books to the class or with the student one-on-one.
Library Magic - Arrange with your media specialist a good time to send a student for a rewarding pass of 10 minutes on their own in the library. For some students, this will be a magical and special incentive.
---
Celebrate Teacher Appreciation Week and coordinate parent volunteers with a sign up. View an Example
---
Tangible Rewards
Gift Cards - At the beginning of the year, you could ask parents for donations of low amount gift cards ($5) or ask at local stores if they will donate this type of student incentive.
Desirable School Supply Stash - Find inexpensive choices during sales or at discount stores such as mechanical pencils, ink pens, sticky notes or folders with popular characters on them.
Bag O' Snacks - These can be grab bags of individual snacks such as pretzels, popcorn or fruit like cuties or a whole pineapple!
Lunch Bonus - If your cafeteria has the options for students to get extras or additions to meals, you can reward students with money to buy an extra lunch item.
DIY Discount Coupons - Sometimes businesses may not be able to give you coupons for full discounts, but see if they are willing to give ten or twenty percent off for services (miniature golf, bowling or game rentals) and get a coupon stating such signed by a store manager with an expiration date.
Extra genius tip: If you print your awards on business card-sized tickets, you can write the students' names on the card once redeemed, store it in a three-ring business card holder, and have it to share at parent/teacher conferences to celebrate the students' achievements. Happy awarding!
Julie David is married to a worship pastor and after 20 years in ministry together with three daughters, she is still developing the tender balance of thick skin and gracious heart. She currently leads a small group of high school junior girls.