School Fundraising Ideas for Every Grade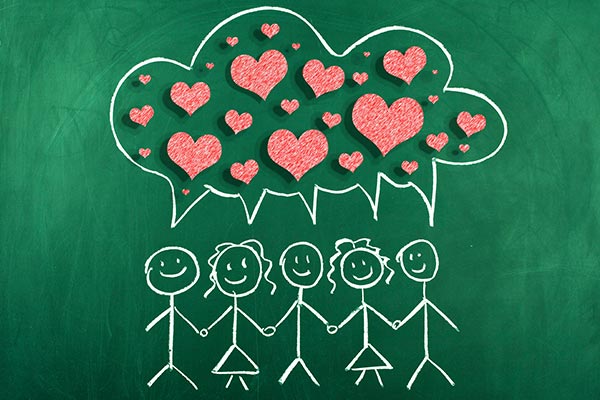 Raising money can feel like a daunting task, but it doesn't have to be stressful. Contests, events and tasty treats can put the "fun" into fundraising by getting teachers, students and the community involved. Here are 100 fundraising ideas and tips for school clubs, organizations and capital campaigns. 
10 Planning Tips for School Fundraising
Set a Goal - Create a tangible goal of how much money you need for your students, teachers and the community to work toward. Make sure you post the goal in prominent locations and feature it in all communication about your fundraiser.
Communicate Impact - Let donors know exactly what their dollars will purchase for your school. A new playground? A trip to competition for the marching band? Be as specific as possible.
Market Everywhere - Post flyers in local businesses, hang banners in front of the school, send home letters with students. Do everything you can to plaster information about your fundraiser all over the community to maximize potential donors.
Get Students Involved - Explain to the students what the money will do for them and encourage them to promote your fundraiser with their parents and in the community at large.
Solicit Corporate Partners - Approach local businesses to see if they'd be willing to sponsor all or part of your fundraising event or match the amount of money donated.
Cash, Check or Charge - Figure out what types of donations you'll be able to accept and communicate that information clearly for potential donors. For example, if you are running a cash-only lemonade stand at a baseball game, post clearly on signs that purchasers will need to bring small bills. If your event is large, consider accepting credit card donations or using a service like PayPal. Remember the more options you accept the more likely people will donate, especially in today's increasingly cashless world.
Coordinate Volunteers - If you're throwing an event, holding a contest or doing some other fundraiser that requires volunteers, make sure to coordinate schedules ahead of time. Genius Tip: Use SignUpGenius to allow volunteers to sign up for shifts or duties.
Get Online - People spend hours a day scrolling the internet, so make sure your fundraiser is front and center. Utilize your school website, social media pages and crowdfunding sites to provide information about your fundraiser and allow people to donate directly. Put a link to your donation page in your email signature, at the top of every newsletter and anywhere else you can think of.
Celebrate Success - Ring a bell, send out email blasts, fill in a giant thermometer — anything to celebrate large donations or milestones in your fundraising campaign. This will ignite interest from donors and volunteers alike.
Plan for Follow Up - Don't make this an afterthought! Consider if you will send thank you notes, give small gifts or otherwise let donors know you appreciate their help once your fundraiser is complete. If you have too many donors to contact individually, consider using your school's marquee sign or a large banner with a "thank you" to display at a prominent location near the school.
---
Coordinate registration and volunteers for a 5k fundraiser with a sign up. View an Example
---
10 Fundraiser Ideas for Elementary School
Doll Tea Party - Charge a small fee for students to bring their favorite doll to a tea party complete with doll-sized treats and utensils. This also works with stuffed animals!
Remote Control Car Race - Use chalk to draw out a track (or use one at a nearby school, if available) and have contestants pay an entrance fee to race remote control cars. Separate by contestant age, car size, etc. and award small prizes to the winners.
Spelling Bee - Have students and other community members show off their skills with a spelling bee. You could even select words that are related to your school or hometown. Collect an entrance fee and award a trophy or medal to the winner.
Christmas Card Designs - Have kids create cute designs you can reproduce and sell to the community during the holiday season.
Principal for the Day Raffle - Sell raffle tickets to students and draw a winner to be "principal for the day." The winning kid could get his or her picture in the newspaper, do the morning announcements, eat a special (non-cafeteria) lunch or other fun "principal" duties.
Read-a-Thon - Combining education and fundraising, a read-a-thon encourages students to set a goal of how many books they'll read in a specific time and have friends and relatives give pledges toward their goal. Add a twist to this classic idea by assigning a reading theme or a celebration event to announce the winners.
Art Contest - Set up an exhibit featuring your school's little artists. Collect a fee for each entry and have local art experts judge and award first, second and third prize.
School Carnival - Put on a carnival on school grounds featuring simple games like ring toss and balloon pop. Sell tickets and collect a small fee to play each game. Bring in even more money with raffles and other smaller fundraisers inside the event.
Rubber Duck Race - All you need is a running body of water like a creek or river and a few dozen duckies with numbered bottoms to put on this fundraiser that kids will love. People can wager $5 on their numbered duck — use part of that cash to give to the owner of the winning duck. Make sure to secure a net at the end of your course to catch wayward rubber fowl.
Chinese Paper Lanterns - Teach kids about other cultural traditions with this fundraising event held at dusk. Sell paper lanterns for attendees to light and send into the air. If you want to keep it traditional, hold your fundraiser on China's traditional lantern festival day, which is celebrated on the 15th day of the first month of the lunar year.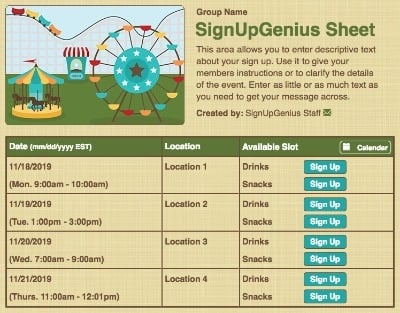 10 Fundraiser Ideas for Middle School
Scholar's Bowl - Set up a trivia contest to put your school's best and brightest to the test. You could open the contest to students from neighboring schools to bring in more money and potential donors.
Dance-Off - Bring in your school's best dancers — teachers included — and host a dance competition to see who comes out on top. Charge an entry fee for competitors and charge at the door for spectators.
Teacher Dunk Tank - Pick a few brave teachers to get wet for a good cause and charge students (and fellow teachers) a few dollars per toss.
Flamingo Flocking - In this fun fundraiser, students fill unsuspecting friends' and family members' yards with bright plastic flamingos. To get them removed, the homeowner must pay a donation. Community members can also purchase flamingo insurance to avoid being the victim of a flocking.
School Dance - A simple fundraiser that requires little overhead other than loudspeakers and chaperones, a school dance is fun and cost-effective. Sell tickets in advance and charge extra for admission at the door. Genius Tip: Add a theme or a dress-up component for extra excitement.
Discount Card Fundraiser - Work with local businesses to create cards that give discounts to cardholders. For example, a restaurant could offer a free drink with the purchase of a meal or a shop could offer 10% off any purchase. Have students sell the discount cards for $10-$20 each.
Pet Wash - Charge a small fee for community members to bring in their pets to be pampered. Put the students to work as pet washers, money collectors, etc.
Paper Airplane Toss - Turn a field or gym into a paper airplane airport. In addition to charging an entry fee, set up a "supply store" where competitors can buy paper, tape, stickers, etc. to create the perfect plane. Award prizes to those whose planes fly the farthest.
Hula Hoop Contest - Go all out with a luau theme complete with flower leis. Charge each competitor an entry fee and give a prize to whoever is able to keep their hoop up the longest. Sell Hawaiian snacks like pineapple salsa, grilled kabobs and slow-roasted pork sandwiches to bring in even more money.
Penny Wars - Set up jugs representing rival entities (think college sports teams, superhero movie franchises, etc.) and have students and teachers bring in pennies to support their favorites. The catch is that any non-penny cash takes away from each team's total, so there are plenty of chances for winning by putting nickels, quarters, etc. into the rival jug.
---
Collect raffle basket donations with a sign up. View an Example
---
10 Fundraiser Ideas for High School
Outdoor Chore Sale - Have your high schoolers volunteer to do outdoor chores like mowing lawns, spreading mulch, power washing driveways and more for a small fee. Advertise the services to neighbors and local community members.
24-Hour Spin Class - Partner with a local gym to have students and teachers spend a full 24 hours on bikes. Organize riders into teams and have members quickly switch when it's time for a new rider. Parents and friends can donate money based on distance, such as one dollar per mile.
Truck Pull - Partner with a local dealership and divide competitors into teams to see who can pull a truck the farthest. Teams can be sports-based (like the football team) or departmental (like all the teachers in the science department). For an extra twist, have attendees toss their spare change in the truck bed to make it weigh more and draw in more donations.
Dog Walking - Hire out high schoolers to walk dogs in the community for a fee, which is donated directly to your school.
Haunted House - Around Halloween, have students create, decorate and staff a haunted house. You could use a suite of empty classrooms as a venue or see if any owners of vacant homes are willing to donate their space temporarily.
Cooking Contest - Students and teachers compete in a cooking contest where they put their signature recipes up against others' favorite dishes. Or model your contest after a reality show and have judges give contestants a list of a few wacky ingredients to see who can come up with the best dish. Charge a small fee for audience members to taste samples.
Fashion Show - Fashion shows are a fun way to showcase students' talents and personalities. Got a group of budding clothing designers? Let them show off their designs. Or, have entrants use unconventional, upcycled materials for an extra twist. Let students and teachers get creative and collect an entrance fee for contestants as well as admission at the door.
Walk-a-Thon - Have students ask family and friends to sponsor them as they walk around the school's track (or the school's block or the basketball gym) for a certain number of laps. Give a prize to the winning individual fundraiser as well as the top-earning class.
Kid Sports Camp - Let your high school students mentor the younger generation. Charge a small fee for elementary and middle school-aged kids to learn their chosen sport from an expert high school student. You could run day camps on the weekends or longer camps in summer.
Teachers vs. Students Game - Pick a sport — it could be anything from basketball to badminton — and pit teams of students against teams of teachers. Allow spectators to donate to their favorite team and charge an admission fee for the big event.
20 Fundraiser Sales Ideas for All Ages
Lemonade Stand at Sporting Events - This fairly low-overhead fundraiser just requires a couple of coolers and some teachers or students to staff it. If you're only taking cash, make it clear on your signage so potential customers or donors won't be disappointed.
Popcorn - Rent or purchase a popcorn machine to sell treats at school events or go through a vendor that sells tins of flavored popcorn and gives a portion of proceeds back to the school.
Chocolate Bars - Make chocolate bars available at all school events and see if local businesses will let you set up a box for sale at the register.
Magazines - Even though we love scrolling through our phones, it's tough to beat the feel of a good old-fashioned magazine. Work with a reputable company that sells subscriptions and won't badger your donors with additional junk mail.
Mattresses - Many people would prefer the money from this potentially significant purchase to go to a good cause. Set up shop in your school parking lot on a sunny day and allow buyers to test out the products right there. You could even offer for students to help haul them away for another small donation.
Flowers - Buy a large quantity of single-stem flowers from a local florist and let students purchase and send them to friends with a sweet note attached. You could also sell them farmers market-style at your school during the lunch hour when community members can come by and grab a few for their loved ones.
T-Shirt Sales - Let students design and sell a shirt advertising your cause or event.
Coffee - Partner with a local coffee shop to sell coffee beans, grounds or single-serve cups.
Holiday Candy Grams - Have students write personal notes attached to candy canes to be delivered in December. You can expand this idea from just the school to the community as a whole.
Lucky Charms - Around St. Patrick's Day, create bright green paper shamrocks that people can buy and print a sweet message on. Then display them in the school lobby or at a partnering business.
Advertising - Schools have many paper goods that local businesses can use for advertising. Whether it's the yearbook, the school newspaper or programs for the school play, there are several opportunities for sponsors to get their name out there while supporting the school.
Sports Field Banners - Like yearbook advertising but on a much larger scale, sports banners could hang at the football field, basketball gym or baseball diamond.
Engraved Bricks - New construction projects are a great opportunity for fundraising. You can sell engraved bricks to be placed in retaining walls, walkways and more.
Sticker Decals - Students and parents will love showing school spirit with a sticker on their car, laptop or water bottle. You could also host a design contest among the students for a fun twist.
Bake Sale - It's not just for grandmas (although they should be encouraged to participate as well). Everyone can bake something and bring it to your school's bake sale. Consider having a table or area for gluten-free, nut-free and vegan options. Pair this fundraiser with a sporting event or car show.
Cookbook - Get your students to solicit their favorite recipes from parents and each other and compile the recipes into a cookbook that will be a sweet memory for years to come.
Gift Wrap - The perfect holiday fundraiser, gift wrap is something we don't realize we need until we're out of it. Many companies offer wrapping paper to schools at wholesale prices for fundraising, or you could have students create designs themselves and work with a print shop to make a high-quality custom paper.
Cookie Dough - Work with a large company or partner with a local bakery to offer classic recipes like chocolate chip alongside allergy-friendly options.
Donuts - Lots of big donut businesses partner with schools for fundraising, or if your school has a culinary department, students can make the tasty treats themselves.
Lollipop Prizes - Buy a bunch of lollipops and color the tips of the stick different colors. Then buy small prizes and big-ticket items like a tablet or gift certificates from a local business. Most of the lollipop colors will coincide with the small prizes while one or two mean the buyer gets the big prize. Place the suckers in a jar or stick them into a foam ball (or however you want to hide the stick color) and sell them at school and sporting events.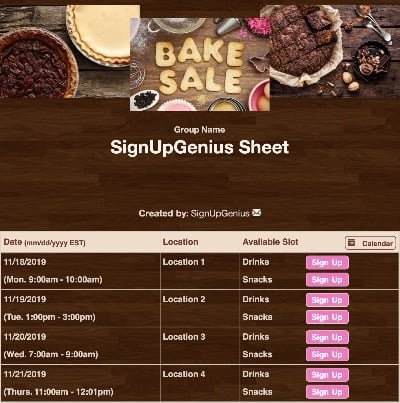 10 Fundraising Contest Ideas for Schools
Pie Eating - Charge contestants an entry fee and then start baking — the winner gets part of your proceeds and bragging rights until next year's contest.
Candy Jar Count - Have students and teachers pay $1 or so to guess how many pieces of candy are in a jar. The winner keeps the jar and the school keeps the money.
50/50 Raffle - This fundraiser is simple: sell raffle tickets and the winner gets half the money while your school gets the rest. It's easy to put on at sporting events or at a school program — just buy a roll of raffle tickets and post signs.
Balloon Pop - Put differing amounts of cash in balloons that you then blow up and stick to a large board. Charge a certain amount per dart throw.
Cutest Baby Photo - Have teachers and staff bring in a baby photo, put a jar in front of each photo and have students and teachers put money in the jar next to the cutest tot.
Corn Hole Tournament - Great for tailgating before a sporting event, this classic game can easily turn into a fundraiser if you charge teams an entrance fee and keep score on a large pasteboard. Involve students by having them make the winner's trophy: a "golden beanbag" spray-painted and glued on top of a stand.
Touch-A-Truck - Partner with a local car lot to give away a truck to whoever can stand for the longest with their hand touching it. Charge an entry fee for contestants.
Trivia Night - Ask a local bar to host a trivia night with proceeds benefitting your school. Bonus points if some of the trivia questions are related to your school history.
Pumpkin Carving Contest - Perfect for the fall, this contest will encourage community members of all ages to come out and show off their carving skills. Charge an entry fee for each pumpkin and decide whether contestants must carve their pumpkins on-site. Award prizes for the best overall design, scariest and more.
Chili Cook-Off - Encourage students and parents to bust out their favorite recipes for this classic fundraiser. Charge an entry fee for competitors as well as a sampling fee for those who want to taste. Be sure to mark which pots are spicy or contain allergens — you could even sell water and antacids as an extra way to bring in cash.
---
Coordinate BBQ fundraiser orders and collect money with a sign up. View an Example
---
10 Fundraiser Incentive Ideas for Students
Principal Power - Have students vote on something the principal must do if they meet their goal, such as dye his or her hair, wear a silly costume or get into a dunk tank.
Hat Day - Allow students to wear a hat of their choosing if they bring in $5.
Pajama Day - Let students wear pajamas for a day if they meet a certain fundraising goal.
Costume Day - Have students pay a small amount to dress in their favorite costume for a day. Bring in more money with a costume contest that has an entrance fee.
Casual Day - This fundraising idea works particularly well if your school wears uniforms. Allow students to ditch their uniform for a day in exchange for a small donation.
Half-Day - Dismiss school at lunch one day if students meet a certain fundraising goal. Be sure to give teachers plenty of advance notice so they can prepare assignments.
Pizza Party - Maybe the most classic fundraising incentive but also the most delicious: award a pizza party to the winning class, grade or group of fundraising students at your school.
Sundae Bar at Lunch - Enlist a local ice cream shop to set up a sundae bar if your student body meets a certain fundraising goal or sell scoops at lunch and donate a portion of proceeds back to the school.
No Homework - Poll your teachers to see if it's possible to award a "no homework" night for students if they reach a certain fundraising goal.
Extra Afternoon Break - Even if it's not feasible to let students out of school early, offering an extra afternoon recess will be a great incentive to get them to bring in funds for your school. Bonus points if you offer something fun like ice cream or popcorn during the break.
20 School Fundraising Event Ideas
Outdoor Movie Night - Project a movie on to the side of a school building where students and parents can spread out a blanket or bring chairs to watch. Charge for admission and snacks.
Sleepover at the School - Tell students to pack their overnight bags and let them stay overnight on school grounds in exchange for a small donation. You'll want to make sure you have plenty of volunteer chaperones, as well as snacks, drinks and spooky stories.
Pancake Breakfast - Have student and parent volunteers handle the griddles and charge per plate. See if a local restaurant can help by donating griddles or borrow them from parents. Offer extras like pancake toppings and milk for an additional fee.
Car Wash - Turn the school parking lot into a scrub-and-scoot. You could even offer extra services like vacuuming. Genius Tip: Coordinate car wash volunteers with a sign up.
Parents' Night Out - Involve students by having high schoolers and middle schoolers babysit younger children so mom and dad can get a break. Host it at the school or local gym and let part of the parents' donation pay for snacks and drinks.
Battle of the Bands - Charge an entrance fee for bands to enter the contest and sell tickets at school events. Open the competition up to the community at large to enjoy a variety of different types of music across all the generations.
Talent Show - A simple fundraiser that has the added benefit of showcasing students' hidden skills in front of a crowd, a talent show is a perfect way to bring in money for your school.
Bail Money - Partner with your local police or sheriff's department to "lock" teachers up in a jail cell for an evening where they can only be bailed out by a certain donation amount.
Themed Fun Run - There are a million themes and companies that help out with charity fun runs. Whether you choose a color run where competitors are pelted with colored powder or a simple superhero costume 5K, participants will love getting a little exercise for a good cause.
Skate-a-Thon - Host a nostalgic fundraiser at a skating rink where participants can donate to skate for fun or get competitive with races and tricks.
Bingo Night - Sure to attract old and young crowds alike, Bingo Night fundraisers are simple yet fun. Charge per card and get local businesses to donate prizes for winners.
Polar Plunge - If your school is in a colder climate, a polar plunge is a great way to get outdoors during winter. Have participants pay an entry fee or solicit pledges from friends and family. Sell hot chocolate on the day of the event for an extra fundraising bump.
Restaurant Donation - Ask a local restaurant to donate a portion of the proceeds from one evening to your school and be sure to let parents and students know to eat there on the special night.
Gala - Give donors a chance to dress up with a black-tie gala at a venue in your town. Be sure to have school administrators and teachers front and center to talk about what the donations will do for the school and the community as a whole. Genius Tip: Try one of our fundraising gala themes.
"Yappy" Hour - Grab a couple of kegs and rent out a park for an early evening event where guests can bring their furry friends to socialize and have a drink. Charge for entry and drinks and talk to a local veterinarian about what vaccination records you should require of your canine attendees.
Quarter Mile - Spend a few weeks encouraging students and teachers to bring in their extra quarters, then take an afternoon to lay the quarters end-to-end, stretching them a quarter mile. The event will likely get publicity from local media, possibly leading to additional donations.
Clothing Sale - Get students and community members to donate their gently used clothing items and host a giant sale in your school's cafeteria or gym. Charge a small fee for each item purchased.
Pool Party - Perfect for the end of the school year, a pool party is fun for all ages. Rent out a public pool (or work with a private pool or country club to sponsor), hire lifeguards and invite the community. Ask for a donation at the door and sell refreshments for extra cash.
Volunteer Auction - Ask parents or other community members to volunteer their services, such as painting, housekeeping or even cooking and allow community members to bid on them.
Ghost and Graveyard Tour - Looking for a Halloween-themed fundraiser? Partner with your local historical society and ghost enthusiasts to tour spooky sites in your town such as haunted houses, old graveyards or battlefields.
School fundraisers create a sense of camaraderie, friendly competition and a sense of accomplishment for students, teachers and donors. No matter what type of fundraiser you choose, you'll have a good time promoting your school and raising money for a good cause with these unique ideas. 
Sarah Pryor is a journalist, wife, mom and Auburn football fan living in Charlotte, N.C.
Additional Fundraising Resources
Fundraising Ideas for Youth Sports
Fundraising for Elementary School