30 Fundraising Gala Theme Ideas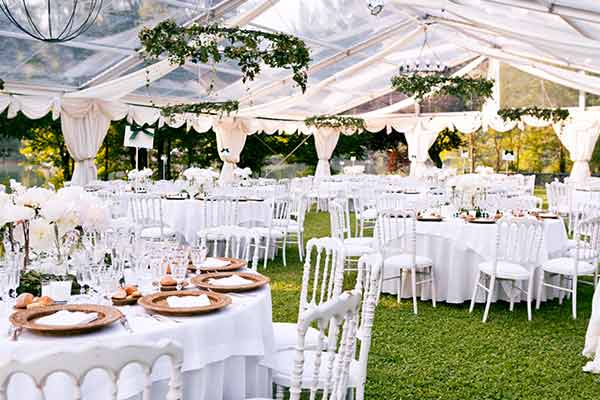 Annual fundraising galas are a popular way for nonprofits to raise money and let donors socialize with each other and the charity's leaders. Determining your event's theme will depend on the nature and mission of your organization — some organizations are more formal while others are more casual. Try these 30 fundraising gala theme ideas that can be tweaked to fit any budget. 
Classic Black-Tie Gala Themes 
Desert Rose - Host a desert-themed event poolside at a large hotel or other venue. Serve a custom prickly pear cocktail, carne asada tacos with green chile sauce as well as peanut butter, honey and banana crepes. After guests dine under a tent, they can dance under the stars. Decorate with cacti and roses in desert-colored hues of coral, red and magenta. Compete the look with lots of candles on glass candlesticks and placed throughout the venue in hurricanes.
Color Me Happy - This type of event works well for an art museum, children's museum or hospital gala. Have brightly colored floral displays everywhere, colorful Chinese lanterns and colored cloths hanging from the ceiling in red, coral, yellow and magenta. Offer a cheery craft cocktail to match the theme or Shirley Temples if younger guests will be attending.
Paint the Town - For this year's gala, make the décor the talk of the town with custom paint buckets dumping out ribbons of "paint" or colored material. Have the largest display be your photo backdrop and have others throughout the venue. Use brightly colored flowers and potentially red or black table cloths instead of white to make the flowers pop.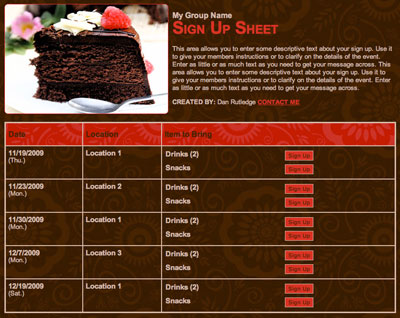 Casino Royale - Hold a casino night with a variety of card games, cocktail dress, specialty mixed drinks and live entertainment. Serve your meal buffet style with a variety of signature black and white desserts such as domino brownies, chocolate dipped strawberries (tuxedo style) and cheesecakes.
Star Light Gala - If possible, hold your gala at a planetarium, and invite guests to mingle and dance under the stars. For cities without a planetarium, you can recreate a star light or Northern Lights theme. Decorate in purple, lavender, periwinkle and sapphire blue with tables named after galaxies, stars or planets. Summer galas in the northern part of the country can actually try and see the Northern Lights, but most black-tie events are held in the spring. If you are not at a planetarium, consider having a viewing station with high-powered telescopes.
Secret Garden - Treat your guests to a magical night out in nature when you host your next black-tie event at the botanical garden. Encourage guests to take in all the different types of flora and fauna as they stroll through the gardens sampling hors d'oeuvres and cocktails along the way. Serve your dinner under the stars where guests can enjoy the beautiful surroundings while eating fresh ingredients that were sustainably grown and harvested from local farms. Festive botanical print dresses are encouraged!
Boots and Bowties - Hold a ranch-style western gala out under the stars with fire pits and horse shoes. Keep the food upscale with filet mignon, twice-baked potatoes and bacon-wrapped green beans. Decorate with white lights, lanterns and white table cloths, and hold a "best boots" contest. For an added element of fun, offer line dancing or two-step lessons.
---
Coordinate gala sponsorship levels with a sign up. SAMPLE
---
All That Jazz - Have a classic jazz night with cabaret-style seating. Invite a specialty jazz artist or band to be the feature performer, and VIP ticket holders can meet the artist(s) after the event. Serve New Orleans-style food complete with beignets for dessert.
Masquerade - Host a masked ball complete with an opera performance or other musical selection by a local singer. Guests can enter a mask/costume contest for the best mask, and couples will be treated to dance lessons to participate in the final dance with professional dancers. End the night with fireworks on the patio.
Wine Auction - Many galas feature a silent and/or live auction, but consider hosting your next gala around a wine auction. Still plan to serve a nice four- to five-course meal and feature some the wines that will be auctioned. Include specialty cheese plates and desserts that will pair well with the wines.
Destination Unknown 
Out of Africa - For a globally glamorous evening, hold your fundraiser at the local zoo. Begin your event at sunset where guests can stroll through the zoo grounds while enjoying cocktails and hors d'oeuvres from restaurants around the world. Name the tables after different regions or animals and feature travel locations in your silent auction. If possible, offer rides through the Africa region of the zoo to see elephants, zebras and giraffes up close. Genius Tip: Try these 40 silent auction item ideas.
Deep in the Heart (of Texas) - Let guests feel like they are stepping down into the San Antonio Riverwalk with a river-themed event. If you can't hold your gala on an actual river, recreate a scene from the Riverwalk with brightly colored umbrellas, lots of foliage and trees wrapped in lights. You could even create a bridge where people can take their picture. Serve Tex-Mex and feature a mariachi band. It's an added bonus if you can hold your event on Texas Independence Day, March 2.
An American in Paris - Hold a Parisian spring gala and serve French toast, French fries, baguettes, cheeses, fruit and quiche Lorraine with coq au vin as your main dish and napoleons for dessert. Create an Eiffel Tower backdrop that can also be used for a photo wall. Make it out of lights with park benches and white flowering branches everywhere.
Big Apple - Create a NYC backdrop with the Manhattan skyline, the Statue of Liberty and the Brooklyn bridge. Serve New York-style pizza and miniature hot dogs as appetizers. Trees wrapped in white lights, park benches and taxis will complete the scene. Name the tables after iconic streets such as Fifth Avenue, Broadway and Wall Street, and invite guests to dance to famous Broadway songs.
---
Sell gala tickets and reserve tables with a sign up. SAMPLE
---
Wonderland - Host a grownup tea party for your next gala. Instead of the mad hatter, think of the British Royal Ascot. Have gentlemen exchange their black ties for ascot ties and encourage hats for the ladies, complete with a hat contest. Choose a venue with a great lawn that you can use and offer croquet and cricket as part of the festivities. For the menu, offer British teas and a variety of cakes and pastries including scones, clotted cream and petit fours.
Southern Charm - Calling all Southern Belles! Give your gala a distinctly Southern flare with silver vases, serving pieces and table settings, delicate porcelain and china dishes. Decorate with magnolias, hydrangeas and gardenias. Serve a southern meal of gulf jumbo lump crab, pimiento cheese crostini, stuffed quail, braised beef short rib, collards, grits and banana pudding for dessert.
Around the World - It won't take 80 days for your guests to visit the different continents featured at your event or to take their signature hot air balloon ride. Offer hot air balloon rides starting late afternoon and have guests sign up beforehand to reserve slots. You can also offer a tethered hot air balloon ride for your less adventurous patrons. Name tables after different countries, and use vintage globes and hot air balloons to decorate. You can have a large world map as your photo back drop and icons from famous cities.
Seven Wonders of the World - Choose ancient or modern wonders, and recreate the scenes from these seven wonders of the world. Hang a large world map on one wall marking all of the locations, and let guests bid on vacation packages to several prominent locals. Guests will be assigned to tables named after the seven wonders and other ancient and modern destinations.
Starfish Gala - Guests will embark on an underwater journey when they attend your gala at the aquarium. They can sample a variety of seafood appetizers as they wind through the aquarium enjoying the display of ocean life. For the banquet room, keep the décor simple with white flowers and serve a signature blue cocktail with a dinner of steak, lobster and lump crab, with grilled asparagus, salad and flourless chocolate cake. 
Have Some Fun  
Carnival - For a more casual event, host a carnival night with games, prizes and a photo booth. Serve popcorn, peanuts and mini corndogs as appetizers and funnel cake for dessert. Use red-and-white material to recreate carnival tents for your backdrop and even rent a carousel for added whimsy. Genius Tip: Try these 30 festival game ideas for fundraising.
Playing It Forward - Plan your next event with a game night theme and include vintage board games and throwback toys from the 1980s and 1990s. Include a huge floor piano reminiscent of the movie Big, complete with a dance contest.
Barn Dance - Host a barn dance including square dancing lessons for guests. This will be the first time many people will have learned these old classics like the Virginia Reel, and it can be quite the bonding experience! Serve Texas-style beef brisket, baked beans, mashed potatoes, green beans and banana pudding with iced tea to wash it down. Present an award to the couple with the best dancing skills.
"Glamp" Out - Treat your guests to the phenomenon of "glamping"— defined as glamourous camping — with a fun time of mingling around fire pits and eating s'mores as they arrive. Serve sweet tea and lemonade in mason jars. Decorate with brightly colored pennants, black-and-white checked table clothes, sunflowers and lanterns. Hold your event at the lake on waterfront property for extra ambience, and offer fun activities such as a zip line, capture the flag and boat rides. End the night with fireworks.
Double Dare - For those who want an all-out fun event and don't mind some mess, flash back to the original Double Dare gameshow. Have participants divided into teams for the trivia challenges and "physical challenges," i.e. messy challenges. Guests can pay extra to not participate in the mess but still be part of the trivia fun. For an added bonus, make the dress code '80s-style.
---
Organize donations for volunteer gifts with a sign up. SAMPLE
---
Movie Night - Invite guests to come dressed as their favorite movie characters, and for an added bonus, offer a prize for guests who come as movie duos or for a table that works together to dress as a group. Offer popcorn and miniature candy bars as appetizers and have movie trivia during dinner. Play old movies without sound in the background.
Trivia Night - Host a trivia night where tables work together as teams in a friendly competition. Participants will enjoy testing their wits in fun and random facts, and tables can earn more points by coming dressed as a team. Offer a prize for the winning table as well as best themed table. Raise more money for your charity by requiring each table to sponsor a silent auction item.
Dessert Night - Invite your guests to a different type of fundraiser by hosting an interactive dessert night. Come ready to socialize and experience different desserts while watching pastry chefs prepare them tableside. Guests can even participate in the preparation and serving other guests. Offer gourmet coffee and espresso drinks to pair with the desserts.
Cooking School - In the same vein, offer interactive cooking classes with renowned local chefs as your annual fundraiser. Guests can prepare the meal together — or parts of it — along with nonprofit staff and then sit down to a five-course meal. Have a photographer capture the process, and show a slide show after the dinner presentation (or send pictures to guests afterward).
Night at the Museum - Many a child dreamed of waking up in a museum come to life after the hit 2006 movie, and you can host your next gala at either the local children's museum or art/science museum depending on your clientele and nonprofit. Have exhibits open before and after dinner where guests can interact and learn while eating appetizers. Offer a short presentation and plug for your nonprofit by the museum director as well.
Keep it Simple - For small and large nonprofits, sometimes it is best to keep it simple and not change themes every year. By hosting the "X Annual Nonprofit Gala," you decrease the planning burden on your staff and volunteers as well as money spent on new décor and graphics. You can even host it at the same venue and then change the venue every three to four years to keep it interesting. At the end of the day, people are most interested in your cause.
At any fundraiser, it helps to show a video reminding your guests of the cause they are supporting as well as have a speaker give a brief speech. Make the night engaging and educational to thank guests for their support and partnership. 
Andrea Johnson is a native Texan now living in Charlotte, N.C., with her husband and two daughters. She enjoys running, photography and good chocolate.