40 Silent Auction Item Ideas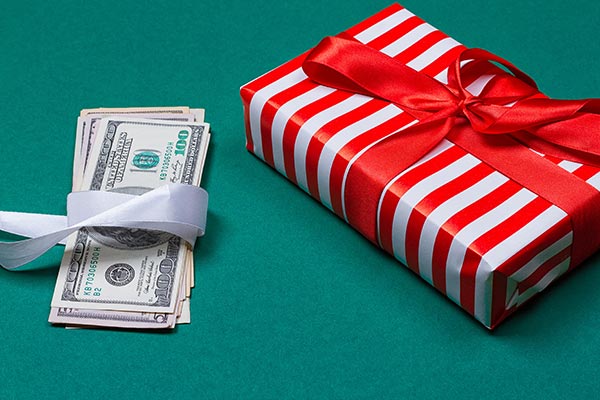 Silent auctions can give your nonprofit or group a great fundraising boost as people bid on items for charity. Improve your margins by asking companies to donate their services or items — many will be happy to do so for a good cause. 
VIP Experiences 
VIP Experience - If you have ever wanted to be a VIP for a night, bid on this item! A limousine car service will pick you up for the night, take you to an upscale restaurant, then to see a musical downtown with prime seats.
Premier Parking Spot - Treat yourself to your very own reserved parking space at a popular paid lot downtown for one year. Running late for work? Not to worry. Your parking spot will have signage with your name on it.
Head of Carpool Line - No more waiting in the carpool line for afternoon pick-up. As winner of this item, you will drive to the front of the line, where a sign bearing your name greets you for one year.
Dinner with a VIP - You and your significant other can enjoy a private dinner with the mayor or another notable figure. Genius Tip: Customize this to your audience. It can be a local athlete or celebrity — or schools can ask the head of school, chairman of the school board, etc.
Golf with a Pro - You and three friends can join a local celebrity golfer for a round of golf at your area's premium club. Enjoy a complimentary lunch afterward with your friends.
Swim & Racquet Club Membership - You know that premier facility in your area — indoor tennis courts, indoor and outdoor Olympic length pools, cutting-edge fitness equipment, first-class locker rooms, restaurant and more? Bid on this item, and you could get a six-month or year-long membership.
Private Art Gallery Tour - Enjoy a private tour, accompanied by a professional art curator (along with a few local artists) for a night of culture and class. You'll also enjoy endless wine and cheese from the best winery and delicatessen in town.
Sailplane Ride - Explore the city or countryside from a sailplane with an FAA flight instructor.
---
Skip the paper and use an online silent auction sign up. SAMPLE
---
Personal Care and Organizing
Closet Cleanout and Style Session - Examine and simplify your wardrobe and learn how to mix and match pieces from your own closet with a professional stylist.
Pet Grooming - Pamper your pet with professional styling and grooming services when you bid on a $200 gift certificate.
Car Detailing - Your car will be vacuumed, washed and waxed compliments of a local auto care provider. Plus, you'll get a $100 gift card for carwashes to keep your ride looking good all year long.
Interior Design Services - Always wanted to have someone suggest what curtains or rug would complement your space perfectly? Bid on this package for a four-hour design session. Genius Tip: Alternatively, you can also offer services from a local handyman for those projects that just can't seem to get completed.
Personal Care - Receive any one of the following or a combination of these services (you get to choose how you want to be pampered): brow and waxing gift card, manicure, pedicure, massage, shaving, facial.
Home Organizer - Enjoy a more organized and efficient house when a professional organizer comes in and helps you organize each room in the house to best fit your family's needs. You'll finally be able to tackle all those pesky closets and drawers. Genius Tip: This item can also be broken down to a single room, with bidding to have your kitchen professionally organized.
House Cleaning - Treat yourself and your family to a consistently clean home for a year with a bi-weekly or monthly cleaning service.
Christmas Decorating - Take one thing off your plate this holiday season by bidding on a service that will deck the halls in your home — inside and out — to help you prep for celebrating with family and friends.
---
Manage volunteer schedules with a sign up. SAMPLE
---
Art and Photography  
Photography Session - Enjoy a two-hour photography session with a local photographer. This can be either a family portrait session or photos of your children. The package includes all your photo files to post or print at your desired size and convenience.
Oil Portrait - A professional painter will paint an oil portrait of your child or your family. Framing is included.
Amateur and Professional Art - Bid on a variety of art from amateur and professional artists. A few framed pieces may be the perfect addition to your living room wall! Genius Tip: If this is a school auction, consider children's art as well. You might be surprised how professional some of it looks!
Watercolor Painting Class - Always wanted to learn to paint? Enjoy this watercolor class for you and a friend. Plus, you'll take home a starter kit so you can practice on your own time.
Calligraphy Class - Learn how to create gorgeous calligraphy cards, quotes to put on your walls and more — no matter what your handwriting looks like! You'll get to take home what you create.
Photography Class - Always wanted to learn how to wield your nice single-lens digital camera? Enjoy a two-hour photography class where you will learn the basics of how to use your camera, along with lighting, framing and editing.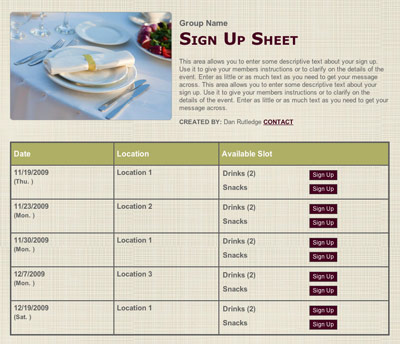 Food & Drink 
Cooking Class - You and your spouse/friends can learn to cook like a pro with chefs from a local culinary school. Choose from a variety of classes depending on your taste.
Custom Dinner with a Renowned Chef - A chef from a popular local restaurant will prepare a preselected five-course meal for the winner and seven guests.
Party Catering - Host 30 of your favorite friends with an all-inclusive catering package from a favorite BBQ, Mexican or burger chain. Plus, get a $50 gift card to enjoy later when you really don't feel like cooking.
Gourmet Market - Bid on a $200 gift card to Dean & DeLuca, Whole Foods or another local upscale market. It's fun to buy items you wouldn't normally splurge on.
Food Delivery Service - No time to shop? Enjoy an online grocery or prepared meals delivery service for three months to save time and energy.
Custom Cake - You can order one custom cake (or set of cupcakes) from a popular local baker. That will be one good-looking — and delicious — birthday party!
Food Truck Party - Treat your neighborhood to a block party by bidding on a food truck rodeo that features several popular local trucks.
---
Coordinating volunteer training? Make it easy with a sign up. SAMPLE
---
For the Kids
Tea Time - Give your kiddo a special tea party — stuffed animals and friends included — at a local hotel or shop that specializes in them. Your child will get to go home with a custom toy tea set.
Camp Adventure - Cross off one week of summer camp stress by bidding on a week at a popular sleepaway camp. Throw in a monogrammed sleeping bag to sweeten the pot.
Voice or Dance Lessons - Your budding star has always wanted some one-on-one time to hone her craft. Give your child prodigy some professional lessons to help prep for a big audition or a solo at the recital.
College Prep - Applying for college can be stressful. Provide SAT prep classes or a personalized session with a college admissions expert who can help your child craft the perfect essay.
Thrill Rides - Skip the lines for popular rides with a four-pack of fast passes to a local amusement park. Include a $100 gift card/credit for meals and snacks. Genius Tip: An alternative is offering a season pass instead.
 Night (or Day) Out  
Driving in Style - Drive around town in a luxury convertible or SUV for the weekend. A $100 gas card and dinner for two at an upscale restaurant is included — plus complimentary valet.
All-star Concert - You and three friends will score tickets and backstage passes to a concert for a major national act who's headed to town soon. Plus, you'll get a $100 gift card for tailgating supplies.
Fly Fishing - Learn to fly fish with a seasoned instructor. The instructor will take you and one friend out for a day to teach you the basics and provide rentals. Genius Tip: This can also be offered as a deep-sea fishing package off the coast (or something else sea-related, like whale watching) if that's more appropriate for your area.
All Glammed Up - You and two friends will meet at a local posh nail salon for a mani/pedi, brow shaping and makeup application from a local makeup artist. Finish the night off with dinner at a popular restaurant.
Night at the Ritz - You and your spouse can enjoy a night away at an upscale hotel with a spa gift card included. Enjoy dinner at a nearby upscale restaurant and enjoy room service for breakfast.
Ballroom Dance Lessons - Enjoy six private ballroom dance lessons with your partner. Instructors will customize each lesson to match your personal interests and needs. Great if you're getting married or have another formal event coming up.
Planning a silent auction is a fun way to explore everything your community offers while raising money for your organization. Start securing sponsorships as early as possible, and you'll have one less thing to worry about when your auction date rolls around. 
Andrea Johnson is a native Texan now living in Charlotte, N.C., with her husband and two daughters. She enjoys running, photography and good chocolate.