15 Father-Daughter Dance Themes and Ideas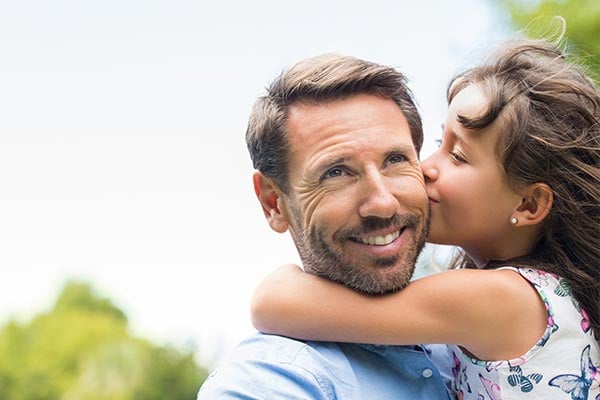 Father-Daughter dances are a great chance for dad to bond with his little girl, all while getting dressed up and showcasing some silly dance moves. Whether it's a room full of toddlers or a group of teenagers cutting a rug with their pops, here are 15 themes and ideas to make your father-daughter dance something they'll both remember for a lifetime. 
Medieval Magic - A cardboard castle (or an inflatable one if your attendees are on the younger side) is a perfect backdrop for a magical evening. Play Celtic music — extra points if you can hire someone who plays the lute — and serve turkey legs, cheese, breads and fruit out of wooden bowls. Dressing for this theme is easy and fun: wizards, dragons, knights and of course princesses will all feel at home in your medieval setting. Send invitations to guests for a "daddy-daughter date knight" for a punny twist.
Flappers and Dappers - Bring back the roaring '20s by dressing dad in a double-breasted pinstripe suit while his gal rocks a fringe dress that's perfect for dancing the Charleston. Stick to a shiny black-and-gold theme for decor and serve Italian food. Your photo booth can include feather boas, candy cigars, fedoras and other pieces from the period. 
Elf and Fairy Forest - Twinkle lights and trees will set the mood for this theme, which would work great in an outdoor setting. Your musical playlist can include a mix of classical tunes like Vivaldi's "The Four Seasons" as well as modern hits. Serve fairy-approved foods including pixie-dust popcorn (drizzled with white chocolate and topped with sprinkles) and "toadstools" (mozzarella cheese and halved cherry tomatoes on a toothpick). Keep some extra wings and magic wands in case your guests don't bring their own, and encourage dad to don an elf hat and ears — tights are optional.
Casino Night - Use dice, playing cards and lots of green felt to make your venue feel like a real casino. Food can be served buffet-style — think cookies decorated like poker chips and blackberries/raspberries on a skewer to keep with a red and black theme. When dads and daughters want to take a break from dancing to "Luck be a Lady," have "dealers" teach them to play some simple card and dice games. Hire an Elvis impersonator, or suggest dads dress up as The King himself so you can have an Elvis impression contest.
---
Organize food donations for the dance with an online sign up. SAMPLE
---
Famous Cartoon Duos - Send invitations to your guests asking them to get "animated" at your dance, where your guests can dress as their favorite cartoon couple or dad/daughter duos. Whether it's King Triton and Ariel from The Little Mermaid or Fred and Wilma Flintstone, other guests will love guessing who's who. Serve movie theater-style snacks like popcorn and candy, and fill your playlist with soundtracks and theme songs from animated films and shows. If you have a photo booth, include fun cartoony items like oversize glasses, wigs and giant cutout speech bubbles with funny sayings inside.
Party on the Nile - Paper pyramids, palm trees and cardboard sphinxes will set the stage for this unique theme that will have dads and their daughters feeling like they're in an Egyptian palace. Food can be fun and flexible — like pyramids made from rice cereal treats and "mummy fingers" in lieu of pigs-in-a-blanket. Speaking of mummies, incorporate them into your dance as a fun contest activity for dads and daughters. Just provide toilet paper and a judge, and let the wrapping begin. Send invites on "ancient scrolls" and let attendees dress in their best Anthony-and-Cleopatra-style getups.
Sock Hop - Dad can don a leather jacket while his Pink Lady wears a twirl-worthy poodle skirt for a retro-inspired dance. Decorate your venue with old vinyl records, cutout music notes and lots of black-and-white checkerboard. Play 1950s music and serve milkshakes or root beer floats with mini-burgers and fries. Host a dance contest (hand jive anyone?) and provide a paper (or real!) pink convertible for a cool photo backdrop.
Alice in Wonderland - Head through the looking glass to your own "wonderland," which can be pulled off with a few teacups, some petit fours with "eat me" written in icing and lots of signs wishing everyone a very merry unbirthday. Send out invites reminding guests not to be "late for a very important date." Fill a photo booth area with white rabbit ears, crowns and top hats — and maybe a smiling stuffed Cheshire cat. For a fun activity for younger attendees, set up several paper white roses that dads and daughters can paint red — but don't let the queen of hearts find out!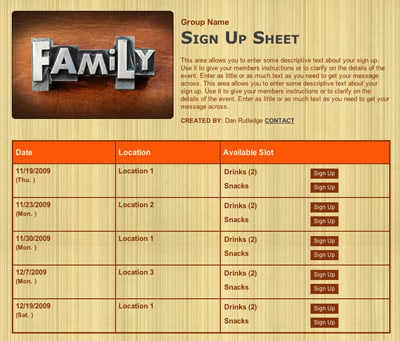 Western Hoedown - Have dad break out his old cowboy boots for this dance, which would work well in an outdoor venue like a barn. Decorate with hay, 10-gallon hats, mason jars and lots of gingham. For food, serve down-home fare like chicken, coleslaw and corn-on-the-cob. Create a cardboard "Wanted" poster that dads and their daughters can stick their faces through for photos, and provide a horse (either stuffed or real) to delight younger guests. Bring in a line dance instructor to teach the cowboys and their little cowgirls how to really get down on the farm. 
Hollywood Hits - Roll out a literal red carpet for your event and have "paparazzi" snap keepsake photos of dads and daughters as they walk in. Send movie-themed invites and encourage guests to dress as their favorite celebrity couples. Decor could include film reels, a Hollywood sign and even a giant Oscar statue for guests to pose with. Serve sparkling grape juice in plastic champagne flutes to make guests feel like they're at an old Hollywood gala. Play music from famous films.
Royal Ball - Dig up your favorite Disney princess movie for inspiration. Waltz music and fancy ballgowns rule the evening, and you can bring in a horse and carriage to use for photos. Offer paper crowns to kings and their little princesses, and serve snacks like mini-cupcakes and apples (the non-poison variety). You could also bring in a dance instructor or two to show dads and daughters the basics of ballroom dance.
Decades - Tell guests to pick a decade and dress to fit the theme — whether dads and daughters look like flower children in a tie-dye '60s ensemble or rock a grungy '90s look. Inside, decorate several tables to fit every decade's vibe, including the food offerings. For example, your '70s table could feature a lava lamp centerpiece and a pot of chocolate fondue. Pick music from each decade and laugh as dads try to recreate dance moves from that moment in time. Decor can be fun and factual: create signs that tell the costs of items like a gallon of milk or the most popular show from each decade.
---
Coordinate volunteers for dance setup and cleanup with an oline sign up. SAMPLE
---
Emerald City - Let your guests know they aren't in Kansas anymore by creating a yellow brick road leading into your venue, where dads and daughters can dance to "Somewhere Over the Rainbow." Outfits for guests can be simple and varied: dad can choose whether to be the scarecrow or one of Dorothy's other pals, while daughters can put on some blue gingham to channel their inner Dorothy (or even a pointy black hat to become the witch). DIY your own "Emerald City" backdrop or see if your local theater company has one to spare. Details like sparkly red shoes and stuffed dogs in baskets as centerpieces will bring this theme to life.
Luau - Put up some paper palm trees and tiki torches to give an authentic Hawaiian feel to your dance. Bring in hula instructors to teach dads and daughters how to correctly perform this traditional island dance. Use pineapples for both food and decoration, and offer pulled pork for dinner. Dads can finally bring out their favorite Hawaiian shirts that mom won't let them wear anymore, and daughters can wear grass skirts and flower crowns. Don't forget to provide lots of leis. Toward the end of the night, host a limbo contest to see how low these dads and daughters can go.
Under the Big Top - For a circus-themed event, put up a tent (or fake one with red and white striped sheets hung strategically indoors) and decorate with paper or stuffed circus animals for photos. Serve carnival treats like cotton candy, funnel cakes and corn dogs. Play circus music mixed with current hits for dads and daughters to dance to, and offer carnival games for when they're ready to take a dance break. Bring in clowns or even acrobats for entertainment. Guests can either dress as a circus performer or wear street clothes like someone attending an evening under the big top.
Cherish these daddy-daughter moments! 
Sarah Pryor is a journalist, wife, mom and Auburn football fan living in Charlotte, N.C.