20 Volunteer Appreciation Themes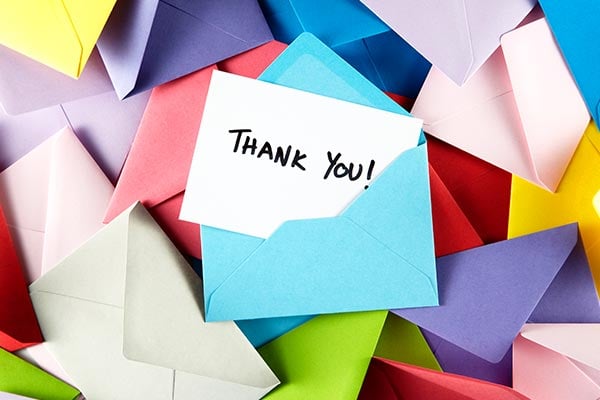 Volunteers give their time, energy and creativity to your organization, and it's important to show them you care. Whether it's a party, a whole day or a simple gesture, here are 20 volunteer appreciation themes to help thank your volunteers for their hard work. 
We're Psyched to Have You on Our Team - Throw a psychedelic '70s-style bash with lots of tie-dye, big glasses and bell bottoms. Highlight fun facts about the volunteers on disco ball-shaped cutouts and serve fare that was popular in the 1970s — like Twinkies and fondue.
Our Volunteers Are Sweet - Offer volunteers a sundae bar complete with sprinkles, chocolate syrup and all the toppings they could ever want. Post ice cream-shaped notes explaining why each volunteer is "sweet" — working lots of hours, going beyond the call of duty, etc.
You Make a World of Difference - Decorate with maps, globes and other Earth-themed objects and serve food inspired by a variety of countries. Give small globe paperweights or stress balls as favors.
There's "Muffin" Like Our Volunteers - Set up a breakfast buffet featuring muffins, bagels, fruit, bacon and more for your volunteer team. Don't forget the coffee!
---
Collect RSVPs for a volunteer appreciation breakfast with a sign up. SAMPLE
---
Volunteers Have it in the Bag - Serve gourmet "sack" lunches — think catered sandwiches and sides — and give out branded tote bags as parting gifts. Raffle off a large bag full of goodies like gift certificates to local restaurants, snacks from local bakeries and the like.
Our Volunteers Rock - Throw a rock 'n roll-themed event where you play rock music, dress in leather jackets and serve diner fare like hamburgers and milkshakes. Bring a game system equipped with Rock Band or Guitar Hero for volunteers to test their ability to rock out. Cut out guitar-shaped pieces of paper and write down reasons your volunteers "rock."
Thanks for Helping Us Grow - Host a garden party for volunteers where you serve finger sandwiches and tea. Give seed packets as favors, and if you have the green space, plant a tree or bush in honor of your current "crop" of volunteers.
Volunteers Keep Us Afloat - During the warm months, rent out a pool and have volunteers beat the heat by swimming. Serve frosty drinks and cool snacks like snow cones, and give prizes like small pool floats and toys to top volunteers.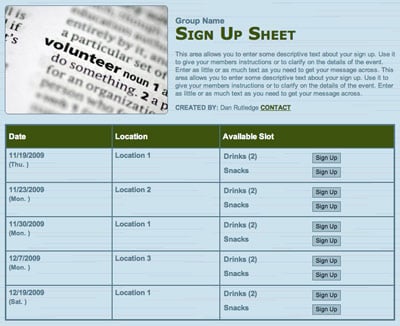 You're Our Heroes - Treat volunteers to a hero-themed party featuring decor from the latest comic book flick. Offer attendees masks and capes to wear. List volunteers' "super strengths" on posters around the room and put out a slow cooker soup bar for your "souper" heroes.
Thanks for Being Our "Pardners" - Yeehaw! Throw a western-themed shindig for your volunteer "pardners" complete with BBQ, country music, square dancing and fun contests like horseshoe throwing.
You Bowl Us Over - Take your volunteer team to the local lanes and treat them to games, drinks and concessions. If you've got enough volunteers, you could even rent out the whole bowling alley.
Red Carpet Treatment - Throw a Hollywood-themed event featuring a red carpet, popcorn and a "walk of fame" with volunteers' names on gold stars. Your volunteers will love a chance to get dressed up!
Our Volunteers Are Out of This World - A space-themed bash can be fun and easy. Cut out planet and star-shaped posters to post volunteers' names or achievements, and give out Milky Way bars and astronaut favorite freeze-dried ice cream as favors.
Go Team! - Buy your volunteers tickets to a local sporting event and enjoy the game. If sporting tickets for the whole group aren't in your budget, recreate the feel at a less-expensive venue by showing a game on TV and serving hotdogs, popcorn and other concession favorites.
You're Too Cool for School - Throw a school-themed bash with a chalkboard showcasing volunteer achievements, school lunch-style food like pizza or sandwiches and lots of apple insignia. Give nice notebooks as party favors/thank you gifts. Genius Tip: Try these 50 low-cost volunteer appreciation ideas and gifts.
Our Volunteers Deserve the Royal Treatment - Go with a medieval castle theme, handing out crowns and scepters to volunteers based on their accomplishments throughout the year. For food, use chicken wings in lieu of the giant turkey legs medieval royals were fond of, and serve drinks in gold chalices.
---
Collect donations for volunteer gifts with a sign up. SAMPLE
---
Thanks for Coming Along for the Ride - Have your volunteer team meet at a local amusement park or carnival and pay for admission, if applicable. Munch on concessions and enjoy cheesy thrill rides as a group.
You're All That and a Bag of Chips - Host a picnic with all the classic fixins: hotdogs, hamburgers, chips and more, all served on red-and-white checkered table cloths. Give a prize for the best side or dessert. Genius Tip: Create an online sign up to avoid duplicates.
Day at the Races - Throw your party around the time of the Kentucky Derby or a NASCAR race and have volunteers dress accordingly (big hats for derby, T-shirts and trucker caps for NASCAR). The race theme can be a fun and easy way to display stats about your volunteers — the ones with the most hours get first "pole position," etc.
Clowning Around - Use the circus as your jumping off point, serving volunteers popcorn, cotton candy, funnel cakes and other festival fare. Write volunteers' accomplishments on balloons and give out stuffed circus animals as favors. Genius Tip: Try these 30 festival games for more entertainment.
When you show your volunteers how much you care, they're more likely to keep coming back to help out your team. That's priceless!  
Sarah Pryor is a journalist, wife, mom and Auburn football fan living in Charlotte, N.C.