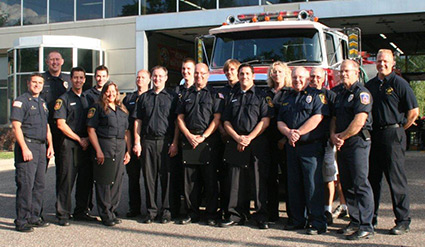 The Maple Grove Fire Department has been serving the city of Maple Grove, MN since 1975. The group consists of a volunteer staff of paid on-call firefighters, most of whom have other full-time jobs. Because of differentiating schedules, the group found it challenging to discuss volunteer opportunities when they arose.
Each year, the fire department is involved with the community's Maple Grove Days event. They organize volunteers to assist with five days of activities including parade participation, staffing first aid support, standby at the fireworks, and covering the emergency operations center. Getting all of the right people in the right places used to be a difficult task.
The group started out using paper sign up sheets at the fire station, then transitioned to word documents stored on the city network. Assistant Fire Chief Tim Bush says, "[The process] required people to use a computer attached to the network. This usually meant making a special trip to the fire station or multiple phone calls between people." After realizing how inconvenient this could be, Bush sought a better way to coordinate. "[I] searched high and low across the internet for an internet accessible way to allow people to sign up for events."
From the very first online sign up creation, SignUpGenius helped the massive task become much less burdensome. "It was always a chore to get information out to people, minimize duplication of efforts, but still make sure things were covered," Bush says. "Now I use SignUpGenius to create an electronic sign up and send the information to our firefighters. They can see openings, who has signed up, and sign themselves up from any computer connected to the internet. Best of all, everyone gets the information at the same time, so nobody feels like they were left out of opportunities."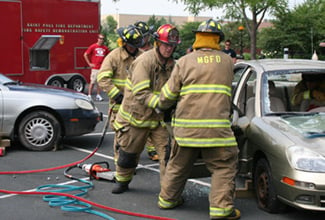 Administrators at the fire department have really felt the positive impact of the switch over to SignUpGenius. "Maple Grove Days used to require multiple requests to firefighters and often required administrative staff to spend valuable time chasing down the details and coordinating between multiple people/multiple times. Today it is so smooth, thanks to SignUpGenius," states Bush. But department administrators aren't the only ones singing praises.
"Our firefighters love getting a reminder message the day before an event to help them remember," Bush says. "It has been really well received by everyone." And his own life has been affected by SignUpGenius, too. Year to year coordination is much easier because he can archive his sign ups online. "The staffing needs for Maple Grove Days do not change from year to year, so it is really nice to be able to pull up the archived signup. I clear the previous list of names and update the dates/times and send out the request to everyone. In fact, some people save the previous link, so they are already looking for the update!"
Once the group discovered just how useful online sign ups could be, they started using SignUpGenius for other activities, including training sessions. "[W]e also do other activities. Those include staffing trucks for national night out, live burn firefighter training, ice rescue training, annual fire hose testing, and standby coverage for neighboring fire department events."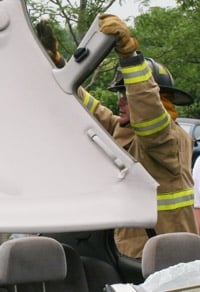 In fact, Bush is also a paid on-call firefighter with nearby city Eagan, MN and introduced them to SignUpGenius. "They were looking at ways to schedule coverage for a three-person crew on a Monday through Friday basis," he says. "They use SignUpGenius to create a system each month that allowed them to have firefighters with internet access sign up to cover crew needs. Eagan also uses SignUpGenius to schedule instructors doing annual SCBA mask fit testing."
When asked what he'd tell others about SignUpGenius, Bush notes both the ease and versatility. "It doesn't get much easier than this web site. It does everything you need and is so versatile, too. You can do simple sheets, but if you have more complex needs it does those too. It has been a sanity saver for me!"
Thank you to Maple Grove Fire Department volunteers for using SignUpGenius and most of all, for serving as first responders in their community!