25 Easy and Fun Toddler Activities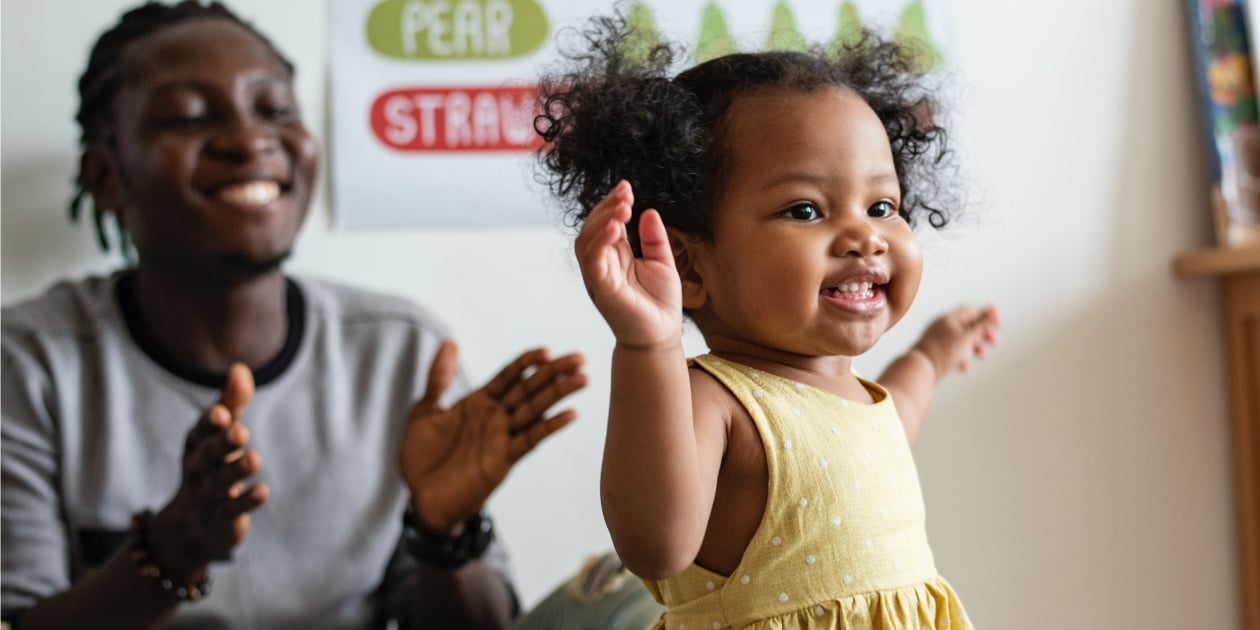 Every day is an adventure with a toddler in your family. Little ones help us rediscover the wonders of our world and find joy (and patience) in everyday life. Below are some easy ideas to keep your toddler engaged and spend meaningful time together. 
Outdoor Adventure
Scavenger Hunt - Make a list of items to discover outside like a bird, a bug, a cloud, a plane and a rock. Add bonus points for a cloud shaped like an animal, a rock shaped like a type of food, etc.
Storybook Picnic - Lunch tastes better outside! When the weather is nice, put your lunch in reusable containers, grab a blanket and some favorite books to read. This is a fun activity whether it's in the park or the yard.
Bubbles Are a Blast - Just grab a bottle of bubbles for endless fun. Try activities like making different size bubbles, catching a bubble on your wand, and popping as many bubbles as you can.
Exploring the Neighborhood - Take one house at a time and learn neighbors' names by connecting something memorable about them such as a pet, family member or house décor. Then practice saying hello to your neighbors!
Bean Bag Toss - There are lots of bean bag toss games available online, or you can make your own by using bean bags and household containers like cardboard boxes, storage bins or shoe boxes. Keep the targets at a toddler-friendly distance and move them out a bit further when they're ready.
Coordinate volunteer reading buddies with a sign up. View an Example
Start STEM
Animal Adventure - Keep a list of animals you see out your window and around your neighborhood. Look up each animal you spot to learn a few things about them, like what they eat and where they live.
Big on Bugs - Use a bug keeper or jars to catch a few creepy crawlers — like ladybugs, ants and moths — to view up close. Have fun learning a bit about each creature and then let them back out into the wild.
Candy Rainbow - Rain in the forecast? Place Skittles in a color pattern around the edge of a plate and leave it outside during the shower. When it's over and safe, go out to see how a rainbow of colors swirl together.
Sensory Bins - These can be made with simple ingredients like rice, beans, shells and plastic vehicles (a quick web search can help find options best for your child's age) and mixed up in a plastic storage container. Your child will love sifting through the materials and finding treasures.
Little Builders - From Magnaformers to Legos to Kinetic Sand, there are so many different materials to inspire your toddler's creations. Spend time dreaming up ideas together and see what your little builder constructs using their own imagination.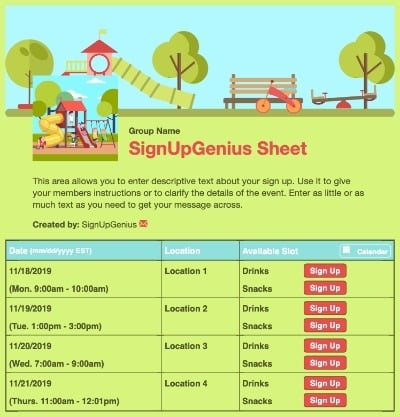 Get Creative
Art Al Fresco - On a nice day, take your easel or art supplies outside to give your toddler some extra inspiration. This is great time to introduce messier projects that involve paint!
Storytime Art - After reading a favorite book, ask your toddler to use crayons, markers or chalk to create a picture that reminds them of the story. Then ask them to tell you about their creation.
Rock Out - Collect some rocks with smooth, flat surfaces in the park or your neighborhood (or order some online). Your toddler can help paint and decorate the rocks with washable paints. Place the rocks around your yard or neighborhood, and you'll have a treasure hunt ready whenever you need an activity.
Music Together - Start a family band with homemade instruments! Break out spoons to bang together and make instruments like shakers, drums and kazoos (it's easy to find directions to create these online). Create a playlist of some favorite songs and accompany the music.
Take the Stage - Encourage your toddler to put on a show for a stuffed animal audience. They can tell a story, sing a song, perform a dance or find another way to entertain their favorite friends.
Recruit volunteers for a preschool art show with a sign up. View an Example
In the Kitchen
Cookie Monsters - Little ones make great kitchen helpers! Whip up a batch of cookies and ask your toddler to help pour in ingredients like flour, sugar and chocolate chips. Then have fun plopping the dough onto the cookie sheet.
Sweet Sips - Mix up a refreshing drink and let your toddler help squeeze lemons, pour water and sugar and stir. Perfect to sip on a hot summer day!
Tupperware Party - Break out the food storage collection and let your toddler stack, assemble and sort the containers. Put some items like Legos, blocks and macaroni in containers and see how they make different sounds.
Food Coloring Fun - Fill several clear cups half full with water and add a few drops of red, yellow and blue food coloring in each one. Show your toddler how to make purple, orange and green by mixing colors.
Fruits and Veggies - Chop up batches of fruits and veggies and let your toddler help mix up some tasty salads. Talk about the colors and parts of each item (peel, seeds, stem) and look up how they grow.
Build a group garden gift for someone with a sign up. View an Example
Get Moving
Wagon Parade - Decorate a wagon or fill it with stuffed animals to lead your own parade! Your toddler can dress up and promenade around the neighborhood for a special occasion or just for fun. Invite neighbors to join in or wave from their homes!
Go Noodle - On a rainy day, this fun app has plenty of toddler-friendly videos to inspire movement and mindfulness.
Dance Party - From Baby Shark to classic kids' songs, let your toddler help make the playlist and dance the afternoon away!
Obstacle Course - Set up an obstacle course in your yard to help toddlers burn off some of their endless energy! Try safe and fun stations like running with a stuffed animal, throwing tennis balls in a bucket and blowing bubbles.
Mindfulness for Minis - It's never too early to help kids learn how to appreciate and cope with their feelings. If your little one is getting frustrated, take a few minutes to sit in a comfortable place and practice taking deep breaths. This beginner's guide to meditation for kids has helpful tips to get started.
The toddler phase has its challenges, but there's nothing like being there as your child reveals their thoughts and personality. These activities can give you more opportunities to connect and make the most of this special time. 
Ashley Kaufman works in PR and marketing at SignUpGenius. From engaging in her community to raising two kids, she has lots of experience telling compelling stories and bringing people together.