25 Retirement Party Planning Ideas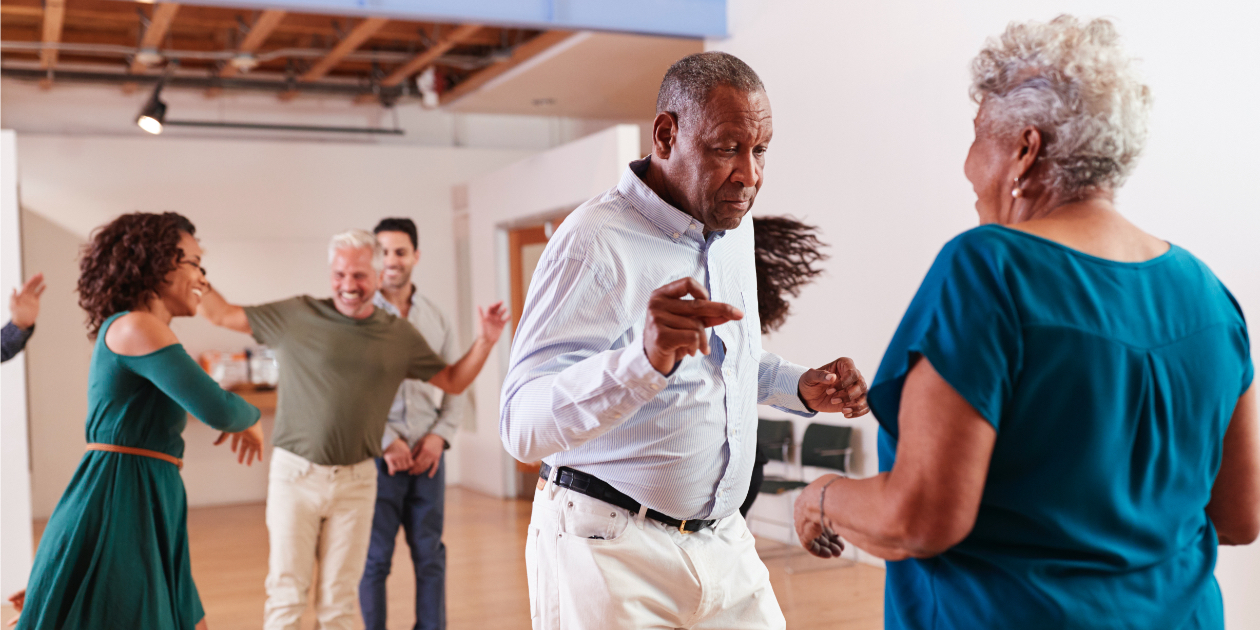 Celebrate the retiree in your life with a terrific sendoff they won't forget. Whether you are a family member, friend, or co-worker, these tips and ideas for planning a retirement party are a great way to get started.
Before the Party 
Set the Budget - Knowing how much money you have to work with will guide the other party planning decisions. If the company is pitching in, sit down with the accountant and determine how much they will contribute or if they can offer space free of charge. If family is celebrating the big day, ask each person to give what they can or request a specific dollar amount. If you don't want to limit the guest list, consider hosting the party at a bar or restaurant where each person can be responsible for their tab.
Make the Guest List - Unless the party is a surprise, ask the guest of honor who he or she would like to attend. If you need to limit the guest list, let them know so they can decide who to invite.
Venue Selection - With budget and guest list in hand, it is time to scout out the perfect location! Look for free or low-cost options first, such as a spacious yard (ideally with an inside option like a garage in case of rain) or office common area. Keep in mind some venues are booked months in advance, so start the search early.
Decide on a Theme - Parties are more fun with a theme! You can find inspiration from the soon to be retiree's favorite hobby or "cruise" into the future with a sailing motif. Decorate the venue as a future vacation spot or set up the backyard for an evening luau.
Send Invites - Get guests excited about the big day with creative invitations. Send a prescription pad for a doctor who is retiring, email a "hall pass" for a teacher's party or use a golf-themed invite for the person who can't wait to spend more time on the links. Mail (or email) invites four to six weeks before the big event.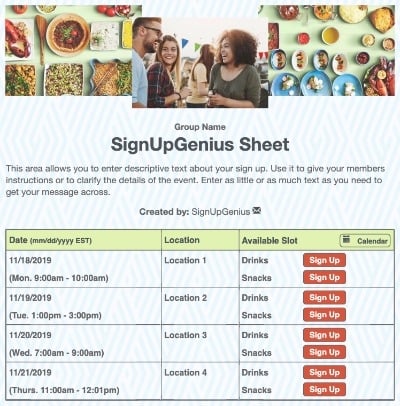 Follow Up - Include a deadline to RSVP so you know how many people will be attending. You can design and send invites online for little to no cost, but mail invitations to those who don't have email or aren't active on social media. After a few weeks, follow up with guests who have not responded.
Keep Guest in the Know - If part of the party will include speeches or if you'd like people to come in costume, bring pictures or a dish to share, let guests know in advance.
Assign Tasks - Planning a BBQ or potluck celebration? Keep it easy and fun with SignUpGenius. Create a sign up with requested items so you'll have all the food, drinks and supplies covered.
Run of Show - Parties run smoother when you have a plan. Even if you decide to deviate from the original schedule, a timed rundown will help party hosts stay on task and ensure there is time for everything.
Party Playlist – Create a playlist with songs spanning the decades from the guest of honor's childhood to present day. Ask friends and family if there are any songs with special meaning to include on the list i.e. their wedding song.
Collect party RSVPs and request potluck items on your sign up. View an Example
At the Party 
Guest of Honor When guests arrive, give everyone a fun wearable item (like a button) or a cup/glass that says something to celebrate the retiree like "Cheers to Carl".
Food Favorites Make sure to feature a few of the retiree's favorite dishes on the menu. Ask one of their family members if there's a childhood treat you could serve as a surprise.
Picture Perfect - Enlarge a high-quality picture of the guest of honor and put it in a custom frame where guests can write words of congratulations. This is a wonderful keepsake for the honoree and a great way for people to get to know each other during the party.
Photo Booth - Create memories and start the fun with a photo booth complete with props that honor his or her career, hobbies or future plans.
Picture Wall - Ask guests to bring a few pictures of the retiree to include on a picture wall. Bring a large bulletin board to the party and let guests tack up their favorite pics. This is a great conversation piece the guest of honor will love!
Stay in Touch - Place a journal or address book near where guests will be arriving and ask for contact information. This will make it easy for the gang to get together long after he or she has officially left the building.
Cake Perfection - A custom cake is a great way to show the former worker bee how much you appreciate him or her. Find a cake design that fits his or her style and visit a few bakeries to see who has the skill to make your vision come to life. Remember to place the order several weeks in advance to ensure it will be ready in time for the party.
Trivia - Get to know the guest of honor better and share some laughs with a few rounds of trivia all about the retiree and his or her profession. Formulate questions and answers or ask guests to come up with their own and place them in a basket to be read later.
Karaoke - If they've been working "9 to 5" and it's finally "Closing Time," celebrate with some party tunes. Select the number one song every year since they started working or choose work themed jams to set a festive mood.
Toasts - Allow time for guests and family members to toast the guest of honor. Have plenty of champagne, nonalcoholic drinks and glassware on the ready. Designate a time the guest will be toasted (or roasted) and pull up a comfortable chair so they can relax and enjoy the accolades.
Gift Presentation - If the company or friends and family members are giving the retiree a gift at the party, determine who will present it and when.
Party Favors - Send guests home with a special treat marking the big occasion. From t-shirts to koozies, pint glasses or a favorite candy - be creative and thank everyone for their help in making the day special. 
Create a sign up for a potluck retirement celebration. View an Example
After the Party
Send Pictures - Create a website or share a file with pictures from the party and send it to guests.
Address Book - Make copies of the address book for the guest of honor.
Keepsake - Create a photo album for the retiree with party pictures so they can always look back on this special milestone.
When you celebrate this important milestone with friends, family and lots of great party ideas, your sendoff is sure to be a huge success! 
Courtney McLaughlin is a freelance writer in Charlotte, N.C. She gratefully shares her life, home and heart with her daughter and their dog.