50 Good Books for Teens to Read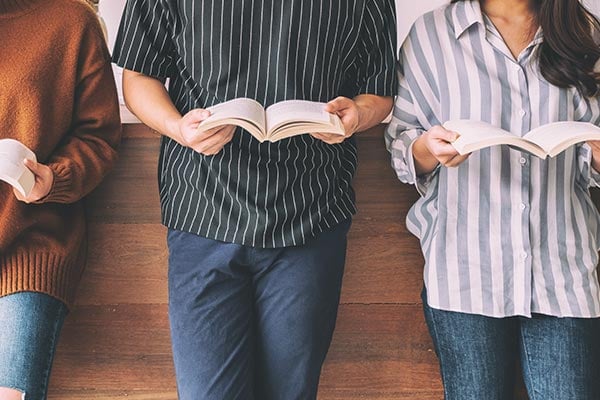 Almost all teens are happily entertained with a book that has various character conflicts, unique or dystopian environments and unexpected plot twists and turns. In some ways, these types of books mirror their own feelings and experiences as they discover themselves and the truth about the people around them.  Here are 50 good books for teens to read organized by genre. 
Young Adult Classics 
The Giver by Lois Lowry - Not quite 30 years old yet, but already a beloved classic, The Giver follows 12-year-old Jonas in what starts as a utopian society but later proves to be dystopian. This moving story is based on the dangers of society closing their eyes to the past, rather than learning and growing from it.
Catcher in the Rye by J.D. Salinger - While slightly controversial, this novel from the 1950s follows Holden Caulfield, who has become an icon for complex teenage issues, such as rebellion, self-discovery, loss of innocence and the desire to belong.
The Outsiders by S.E. Hinton - A middle-school favorite, The Outsiders chronicles the lives of two rival teen gangs in Oklahoma. Some characters strive to grow beyond the violent lifestyle, while others are not given the opportunity.
A Midsummer Night's Dream by William Shakespeare - By far the most teen-friendly of the Shakespearean plays, A Midsummer Night's Dream is so well-suited for being read aloud in character, your teens won't be able to resist playing one of the love-struck characters who can't stop falling in love with a different person. Shakespeare deftly communicates the theme of how fickle young love truly is.
Are You There God? It's Me, Margaret by Judy Blume - A 1970s classic that follows middle-school-aged Margaret as she navigates themes like religion and belonging while contemplating her own parents' interfaith marriage.
A Wrinkle in Time by Madeleine L'Engle - This time-traveling adventure follows Meg Murry as she explores themes like the battle of good and evil and the enduring power of love.
The House on Mango Street by Sandra Cisneros - A perfect tale for the high school teen who is facing the challenges of growing up poor or in a disadvantaged neighborhood. Some characters in the book do not speak English, and their feeling of powerlessness from their lack of ability to communicate is a worthwhile theme for all teens to explore.
To Kill a Mockingbird by Harper Lee - Set in the Great Depression, teens will be enthralled by the storytelling of sassy Scout as she watches her lawyer father defend a black man accused of raping a white woman. Through Scout, readers are transported back in time and can feel the racial tensions and injustices, while also enjoying Scout's humor.
1984 by George Orwell - An eerie book to read now, as Orwell adeptly wrote a book set in the future that has, in many ways, already come to pass. Themes like the dangers of a totalitarian government and media manipulation to control people will especially appeal to today's tech-obsessed generation.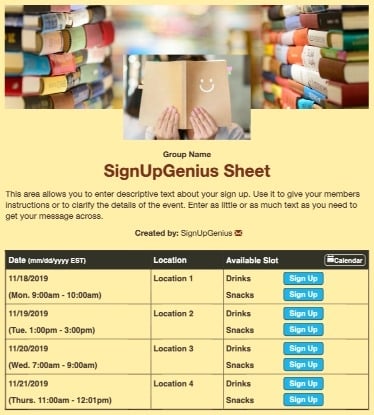 The Phantom Tollbooth by Norton Juster - Bored Milo has an unlikely adventure when he receives a magic tollbooth that allows him to travel to another kingdom where he learns how fun learning can actually be.
Roll of Thunder, Hear My Cry by Mildred D. Taylor - Through the eyes of little Cassie, we see the ugliness of hatred and racism. We also learn the challenges of growing up black in Jim Crow Mississippi.
The Lion, the Witch, and the Wardrobe by C.S. Lewis - During World War II, four English siblings are sent to a country home where they will be safe. There, they find a wardrobe that transports them to Narnia. In this magical land, they have incredible adventures and learn a great deal about their own strengths, weaknesses and incredible power.
Bridge to Terabithia by Katherine Paterson - When Jesse becomes friends with Leslie, a so-called outsider, they create an imaginary world called Terabithia. This magical land gives them a safe place to work through their own life experiences and, ultimately, they find themselves.
The Call of the Wild by Jack London - Buck the dog lives a normal dog life until he is stolen and sent to Canada to pull dog sleds. There he meets his new master, John Thornton, who he will do anything for. Themes of loyalty, love and bravery will resonate with adventure lovers.
The Chocolate War by Robert Cormier - Jerry is the new boy at a strict Catholic high school. He is forced to participate in a chocolate fundraiser and the evil school headmaster and school gang make it miserable for him until he decides to stand up for himself. Themes of courage, fighting for what's right and the destruction of toxic environments will challenge readers to think deeper.
The Yearling by Marjorie Kinnan Rawlings - A coming of age story set right after the Civil War, Jody lives with his parents on a farm. He is lonely but finds friendship with the animals, particularly a fawn. This friendship becomes a central theme and conflict in the story.
The Illustrated Man by Ray Bradbury - In this strange story, the main character meets an unusual woman and ends up covering his body in tattoos. Each tattoo represents a different short story in the volume. Redemption is a strong theme throughout these sci-fi tales.
Number the Stars by Lois Lowry - This historical fiction novel follows Annemarie Johansen and her family. As Jews in Denmark during World War II, they faced a great deal of hardship and had to be brave in the face of extreme adversity.
---
Schedule tutoring sessions and collect payments with a sign up. View an Example
---
Young Adult Non-Fiction Books  
Night by Elie Wiesel - Elie Wiesel shares his experience while in German concentration camps with his father from 1944-1945. They were in both Auschwitz and Buchenwald during World War II.
Diary of Anne Frank - This is the actual diary of Anne Frank, a Jewish girl whose family hides in a small attic with another family in order to avoid being taken to concentration camps by the Nazis. She keeps a careful log of their day-to-day activities, giving a poignant look at how people came together to protect one another and survive unthinkable times.
The Absolutely True Diary of a Part-Time Indian by Sherman Alexie - Inspired by the author's own experiences, this story shares the experiences of Junior, a young Indian boy who attends an all-white high school in a small farm town.
Esperanza Rising by Pam Munoz Ryan - Esperanza is born on a ranch in Mexico where her family has a beautiful life, wealth and status. But unexpected circumstances force them to flee to California amidst the Great Depression where they must live in a Mexican camp with farmworkers.
Young Adult Fiction Books 
A Thousand Splendid Suns by Khaled Hosseini - In this unique cultural story set in Afghanistan during a volatile historical time, two women are married to the same man. The women form a strong bond, and this allows them to survive their miserable situation.
Speak by Laurie Halse Anderson - This fan-favorite chronicles the experience of freshman Melinda who is ostracized by her peers for events that happened at a party. She refuses to speak about what happened or why her grades are dropping, until a surprising end.
Eleanor & Park by Rainbow Rowell - In this controversial story, two teenagers find love with each other, despite their heartbreaking and complicated home lives. Like a modern Romeo & Juliet, their love is not easy, and they do not end up together... or do they?
Prep by Curtis Sittenfeld - Prep gives us a peek into prep school life for the prestigious students at a legacy boarding school in Massachusetts. We see the experience through the perspective of Lee, who is attending on a scholarship.
The Fault in our Stars by John Green - This heartbreaking story will inspire empathy in teens by showing them the world of teenagers with cancer. Hazel is diagnosed with lung cancer and attends a support group where she meets Augustus. Their love story is one you'll remember long after finishing the book.
Stargirl by Jerry Spinelli - Stargirl was homeschooled until she began tenth grade at a school in a small Arizona town. She causes a stir with her unusual outfits and behavior. Stargirl will show readers the importance of being yourself and being kind to those who are different from you.
The Book Thief by Markus Zusak - When young Liesel arrives at her new foster home, her foster parents take a kind interest in her and the father learns that she cannot read. He teaches her how to read, imbuing in her a love for all books. While they may be poor, they give richly to those in need during the Holocaust.
The Perks of Being a Wallflower by Stephen Chbosky - A story for the socially awkward, Wallflower shares the experience of Charlie, a loner, who meets two friends who change the course of his life with their friendship. Also, an inspiring relationship with a teacher gives Charlie dreams for his future.
The Curious Incident of the Dog in the Night-Time by Mark Haddon - One of the first books of its kind, this book has a narrator with Asperger's syndrome. Christopher sees the world differently and takes copious notes about his observations and the world around him, leading to some difficult realizations about people in his life.
It's Kind of a Funny Story by Ned Vizzini - 16-year-old Craig is feeling overwhelmed by teenage angst and willingly goes to a mental health clinic, but the facility is closed, and he ends up spending five days at the adult side of the institution. What happens after that is kind of a funny story...
My Sister's Keeper by Jodi Picoult - Sisters always share a bond, but these sisters also share a deeper secret: one was conceived as a bone marrow donor to save the life of her older sister. The sister is not always willing to live as the medical sacrifice and when she asks to be emancipated, things get even more complicated.
Thirteen Reasons Why by Jay Asher - This dark story shares the reasons why Hannah commits suicide, interspersed with the thoughts of the young boy who found her story.
El Deafo by Cece Bell - In this thoughtful novel, we see the world through the eyes of Cece, a deaf bunny struggling to fit in. Then, we see her transformation when she gets a hearing aid and her whole world changes.
Holes by Louis Sachar - When a young boy named Stanley is wrongly sent to a tough boy's camp, he learns that they spend their days digging holes. His questions send him on a wild goose chase that leads to a surprising and unexpected answer.
From the Mixed-Up Files of Mrs. Basil E. Frankweiler by E. L. Konigsburg - Young Claudia runs away from home with her little brother, Jamie, and they hide out in the New York Metropolitan Museum of Art. There, they end up on the hunt for a missing statue and the adventure ensues.
Wonder by R.J. Palacio - This heartwarming story follows 5th grader August who is born with facial differences and has been homeschooled his whole life because of it. Now, he must attend the local school and becomes an unlikely hero.
Hatchet by Gary Paulsen - When Brian's parents' divorce, he decides to fly to Canada to be near his father, who is working. Brian experiences a plot twist when his plane crashes and he must survive in the wilderness alone.
The Hate You Give by Angie Thomas - Starr Carter lives in two worlds – her poor, black neighborhood and the wealthy, white prep school she attends. This balance is a struggle that reaches its peak when her childhood best friend is shot by a police officer. Starr's story gives voice to the experiences and fears of many teens who will relate to it.
Aristotle and Dante Discover the Secrets of the Universe by Benjamin Alire Saenz - Aristotle and Dante are opposites. One is a loner and the other is confident and articulate. Their friendship allows them to process their universe and navigate the challenges of adulthood.
---
Plan classroom reading volunteers with a sign up. View an Example
---
Fantasy Books 
Twilight by Stephanie Meyer - The Twilight series follows Bella Swan, a socially awkward loner, as she starts at a new school in Washington when she moves in with her dad. There, she meets Edward Cullen, the handsome vampire. They begin a complicated romance that will enrapture readers.
Harry Potter by J.K. Rowling - This beloved series continues to enamor readers all over the world with the tales of Harry Potter, a young boy who learns that he is the son of two powerful wizards and has unique magical powers. As he learns more about himself, he is taken on a mystical journey that is unforgettable.
The Hobbit by J.R.R. Tolkien - In this popular book, Bilbo — a hobbit — goes on a journey to win his share of a treasure. Readers will delight in this unique adventure tale with characters like elves, dragons, wizards and more.
The Lightning Thief by Rick Riordan - Teens become enthralled with the story of teenager Percy Jackson when he learns that he is the son of the Greek god Poseidon. He must learn to control his powers for good and to rescue loved ones from Hades, god of the underworld.
City of the Beasts by Isabel Allende - When Alex's family goes through a crisis, he and his sisters are sent to live with their grandmothers. Together, they go on an adventure through the Amazon that will leave them both changed forever.
---
Recruit parent volunteers with a sign up. View an Example
---
Dystopian Books  
Feed by M.T. Anderson - In this dystopian story, teens travel to the moon for spring break and are so addicted to technology, they don't notice the obvious darkness in society around them. As Titus, Violet and their friends have their eyes opened for what is really happening around them, they are forced to face themes like the dangers of technology, finding their own identity, and the power of love and friendship.
The Hunger Games by Suzanne Collins - This is a popular movie trilogy and the books are even better. The series will captivate teens with the violent story of a Panem district that fights against the Capitol for freedom.
Uglies by Scott Westerfeld - For today's teens who are saturated by images of celebrities and the plastic surgery culture, Uglies will show them the dangers of conformity. In this society, all 16-year-olds have plastic surgery to make them pretty and the government controls everything. They'll have to decide if they want the security of their current society or freedom and individuality.
Among the Hidden by Margaret Peterson Haddix - This store is set in the future here in America, where families can only have two children per family and Luke must live in hiding because he is a third child. When his mom returns to work, he has more freedom than ever — which leads to him finding a fellow third child hiding in a neighbor's house. Teens will love the adventures and mischief that follow.
Reading is so important to a teen's development and self-discovery process. By exploring themes and following the journey of characters who may be similar or very different from them, teens learn to think beyond their world and consider traditions and society in new ways. Share this list with a teen who could use some new book ideas so they can find their next favorite. 
Erica Jabali is a freelance writer and blogs over at ispyfabulous.com.