20 Budget Planning Tips for a Successful Event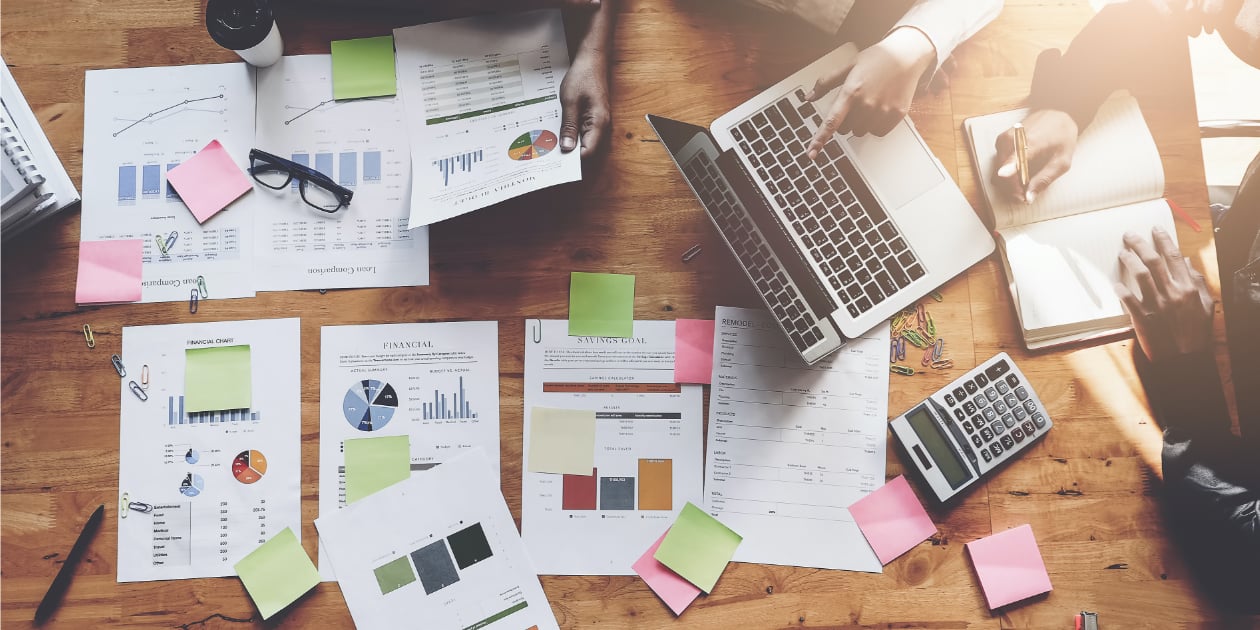 You want people to remember the experience of your event, and your budget is the key to making those special moments happen. When creating an operating budget for an event, it is important to start with a plan. While it's impossible to have a perfect to-the-penny budget, here are helpful insights for crafting a workable and realistic framework for your next virtual or in-person event. 
Conduct Research for Your Budget
Envision Your Event - First tip, do some planning that doesn't include money at all. Make a timeline including what's going to happen and what personnel you will need for every portion of the event. Share this with stakeholders and make sure everyone is on the same page. Then you can really start looking at the true costs and priorities for everyone who is planning the event.
Cash Counts - How much, realistically, can you spend on this event without causing financial stress? Next, clarify your top priorities for this event. These will be your "guiding essentials" as you begin to narrow down what is necessary within your budget and what is not.
Location Matters - Also think big picture about your venue. Could you use a free or donated space? Be sure to make some preliminary calls to check availability and ask if there are any extra fees for using the space such as janitorial services and parking considerations.
Do Some Brain-Picking - Network with people who have done similar events, like other nonprofit fundraising events. Ask about their budget and what "surprises" came up that you might not be considering.
Sleuth Historical Data - Another research component is looking at historical event budgets for your organization. If this is a first-time event, look for examples of budgets online with current pricing estimates (which will differ from area to area) for similar events.
Pricing Trends - Research the common pricing trends in your area for your big-ticket items such as venue rental, catering expenses, and technical needs. Contact several companies for bids and be sure to look at online reviews and Better Business Bureau ratings.
High and Low List - Create a list for your budget that considers where you are able to get away with spending less and where you do not want to skimp. Discuss this with other stakeholders in the event. For example, would everyone be in favor of borrowing tables if they can be covered by high-quality table linens?
Sponsors, Donations, and Free Stuff, Oh My - Donations and event sponsors can help make some line items of your budget a reality. Circle back to those who have helped in the past and brainstorm new businesses that might be excited to help. Utilize volunteers as much as possible and be sure to up your communication and organization game with a sign up.
Eliminate Surprises - Once you create your event program timeline and summarize your research, you will have a rough projection of total expenses. Now you can begin to fill in the details, considering what you have in the bank and your guiding essentials, to minimize surprises later on.
Register attendees for a leadership conference with an online sign up. View an Example
Craft Your Budget
Venue Cost - Track all the projected fees that might be involved with renting the space such as housekeeping, any staffing and serving needs, and if there will be an added furniture rental expense.
Venue-Specific Signage and Decor - Personalization is a rising trend in event planning so be sure to consider the costs of personalizing the space with decor needs and signage that enhances the event experience for guests.
Event Technology - This broad sweep of needs could include photography, sound, a registration tool and video. If you will need an experienced sound technician for your event, research hourly rates and make sure this cost is included in the budget. If your event will include video presentations, make sure to include any production costs.
Entertainment - If you will be offering honorariums for speakers or hiring entertainment, be sure to include the line items in your operating budget. It's equally as important to get a clear written contract, so expectations and payment are clearly spelled out.
Catering Costs - This is where your research will help as you navigate catering contracts. If you will have servers, include this detail in your budget and include any gratuity you may want to give. Be sure to carefully consult your high and low list as catering can be a great source of spending overage or a great place to save.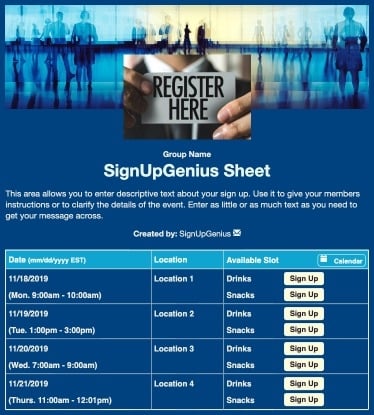 Transportation - It's important to think through transportation needs, as these can be a budget surprise if you haven't considered your timeline details or what you will need to transport people. This could include things like golf carts for shuttling or trailers and trucks for hauling staging or larger items.
Security, if needed - Depending on the nature of your event, consult your stakeholders to see if having security on hand for a portion or all of your event is in your organization's best interest.
Thank You Gifts - Remembering your sponsors and volunteers with a thank you after your event makes a big impact and reflects positively on your organization. However, the price of even a postage stamp can sometimes be a not-so-fun surprise! Be sure to add to your budget any plans you have for thanking your helpers.
Include Margin - Give yourself some wiggle room in your budget; some say to include as much as 20% of your event budget for budget overages. If you want to run your event without sweating bullets over every little thing, this last line of your budget will save your sanity every time.
Coordinate festival volunteers with an online sign up. View an Example
Post-Event Tasks
Be a Saver - Be sure to retain all receipts, venue contracts, and staffing agreements as you go along. Consider using a free scanner app to take pictures of all your paperwork to keep it handy and organized.
Summarize Savings and Surprises - After your event, be sure to update projected vs. actual spending.  If there were positive savings areas, it won't hurt to emphasize to your organization the value you brought to the process.  And finally, be sure to take note if there were any surprise line items that may need to be added for future events.
Your budget is the glue that joins all the moving parts of your event, so it's vital to give the time and attention it deserves. Having a thorough and carefully crafted budget in hand will be like having a winning playbook for your organization's next event. Go team! 
Julie David is a freelance writer, educator, and worship pastor's wife from the Midwest who likes warm hugs.