40 Christmas Fundraising Ideas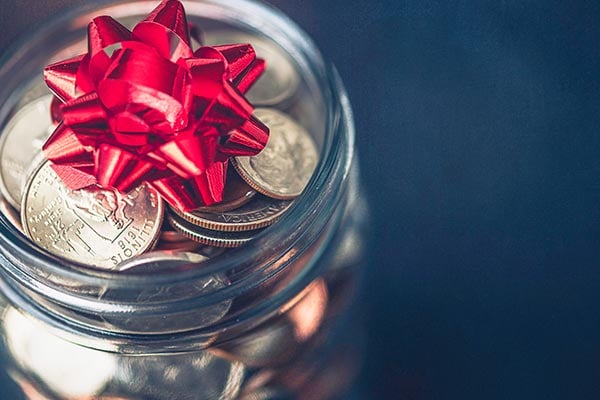 The holiday and winter season is the perfect time to raise money for your sports team, youth group or other organization in anticipation of the upcoming season. With a little planning, organization and help from the team, you'll be ready for a winning new year!
Christmas Food Fundraising Ideas
Hot Chocolate Stand - Baby it's cold outside! Fight the chill with a neighborhood hot chocolate stand. Go gourmet with a fun choice of toppings.
Chili Cook-off - Warm everyone's tummy with a chili cook-off. Charge a small entry fee for cooking contestants to cover event costs and sell tickets to eager chili tasters. A group vote determines the winner — or ask celebrity judges to make the call. Have prizes (and lots of water) at the ready.
Meal Prep - Make the holiday season easier (and profitable) by preparing frozen meals, then selling them to busy families. Post menu choices online and select an afternoon where families can drive up and pick up their orders.
Gingerbread Fun Day - Give the kids something fun to do over winter break by hosting a gingerbread fun day. Ask participants to pay a fee that will cover the cost of gingerbread kits, plus a bit more. Encourage lots of sweet creativity with colored frosting, candies, sprinkles and candy canes.
Breakfast with Santa - Whip up some magic (and extra funds) with a special morning with the big guy himself. Serve up a pancake bar with all the toppings and let the kids talk to Santa about their place on the naughty and nice list. Charge a flat fee or take donations.
Cider Tasting - Cider is one of the best flavors of the season! For a fee, host a tasting with a variety of hard ciders for adults and apple ciders for the kids. Pick your favorite, then finish the night with s'mores around the fire.
Christmas Fundraising Parties and Events 
Wrapping Paper Party - Partner with a local store and offer gift-wrapping services for busy shoppers for a donation or stock up on paper, tape, ribbons and bows and plan a wrapping party.
Home Tour - Make the season bright with a holiday home tour! Sell tickets for the chance to see inside some of the best decorated homes in the neighborhood. Offer treats for sale at each stop for extra dough.
Holiday Sweater Party - Who has the ugliest, cutest, most original and funniest holiday sweater in the land? Host a party and find out. Charge contestants an entry fee then line up the sweaters and their people and vote for the winners in each category.
Ice Skating - Partner with your local outdoor ice rink and choose a night where a portion of the entry fee goes to your sports team or organization.
Workout Fundraiser - Raise money for your organization and keep extra holiday pounds at bay. Host a one-day boot camp or yoga class at a local park, gym or someone's home. Charge a participation fee and get your sweat on.
Create a Candle - Host a build-your-own-candle party with a portion of the registration fee going to your organization. Candles make fabulous gifts and the crew will enjoy getting together for a night out.
Caroling - Select five or six holiday songs everyone knows and loves, schedule a few practice sessions then head out into the neighborhood and give the gift of song! After each live performance, pass the hat for donations.
Holiday Pet Parade - Invite neighbors and friends to show off their pets in their fancy holiday garb. Give prizes for most original costume, biggest and smallest dog and best personality. Charge a fee to enter or take lots of pics and sell them to participants.
Haunted House - The dark and cool months of winter are the perfect backdrop for a haunted house full of thrills. Let the kids set the scene and invite the neighborhood to enjoy an evening of spooks.
College Game Day - Get everyone ready for the big Saturday afternoon football game and your organization is sure to come out a winner. Sell tickets for a college game day tailgate experience complete with yummy food, beverages, activities for the kids and a big-screen TV.
Online Silent Auction - Just in time for the holiday! Solicit a variety of donations from friends, family and businesses and post them online for a virtual holiday auction.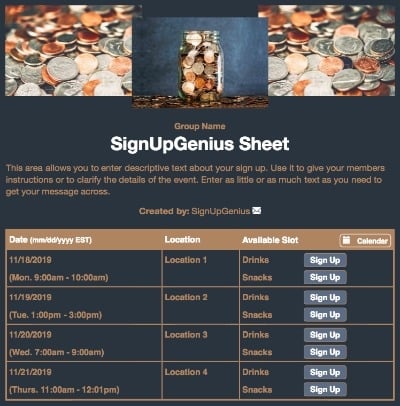 Christmas Fundraiser Competitions 
Raffle - Ask parents, friends and family members for items to raffle like restaurant gift cards, electronic items, memberships and more. Have team members sell raffle tickets in the neighborhood, online or at an event.
Game On - Bring kids and parents together for a fun pickup game and score some extra cash. Host the tourney in a backyard, local gym or other space. Sell tickets to the game and don't forget the concessions.
Snowperson Building Competition - If you are lucky enough to have snow on the ground, you have the perfect setup for some friendly neighborhood competition. Solicit eager contestants and for a donation, let the neighborhood cast their vote on the best Frosty!
Holiday Karaoke - Cold weather is the perfect excuse to host a holiday karaoke competition — American Idol-style. Charge an admission fee for audience members to be entertained then vote for their favorite crooner.
Holiday Game Night - Game night is a great way to raise funds and fight cabin fever. Set out five or six tables and ask families to bring games they love to play. Charge a flat fee for players, then crown the king and queen of game night.
Winter Olympics - From snowball throwing to ice bowling, sledding and more, come up with four or five outdoor challenges and charge contestants to participate in the Winter Olympics. Open the competition to kids and adults and be sure to have prizes ready for closing ceremonies.
Read-A-Thon - Fight holiday brain drain and raise a few bucks with a read-a-thon over the break. Select a few titles everyone on the team will love and ask parents and friends to pledge a specific dollar amount for pages read.
---
Collect payments for your poinsettia fundraiser with a sign up. View an Example
---
Christmas Fundraiser Gifts and Sales
Poinsettia Sale - The arrival of vibrant poinsettias means the holidays are finally here. Partner with a local nursery or large garden store and purchase plants at a deep discount then sell to friends and family.
Holiday Cards - Purchase plain cards from a craft store and turn them into holiday treasures with trees, elves and other Christmas scenes using stamps, glitter, colored pens and more. Wrap the cards in a beautiful bow for easy, ready-made gifts.
Letters to Santa - He's making a list and checking it twice, so make sure St. Nicholas gets holiday requests in time by helping younger kids write letters bound for the North Pole. Parents can drop off the letters and donations with your organization.
Community Garage Sale - Clear out the closet with a team garage sale. Put all the proceeds toward the organization and sell cookies and hot chocolate for added funds.
Sports Equipment Sale - Use the winter break to sort through no longer needed sports equipment then host a group sale with the team.
Apparel Sale - Get fans excited about the upcoming season with a team apparel sale. Sell the latest designs as well as discontinued items at a discount and watch the merchandise fly off the shelves.
Matching Gifts - Don't forget about matching gifts and corporate donations. Create a form letter or email and send to parents and friends telling them what your organization does and ask if their company would be willing to make a contribution or match donations.
Santa's Bag - Help younger children get ready for the big day with a Santa's Bag fundraiser. Stock the store with homemade crafts like wind chimes, painted paperweights, magnets, holiday cards and more. Let kids shop till they drop with proceeds going to the team.
Christmas Tree Sale - Make the holidays bright for your team or organization with a Christmas tree sale. Visit local tree lots and ask if they would be willing to give your team a donation or a portion of the proceeds for helping during the busy season.
Calendars - Showcase the smiling faces of your team or organization with a 12-month calendar. Friends, parents and grandparents will be the first in line for this wonderful keepsake gift. Start taking pictures at the beginning of the season in anticipation of this project and use an online program to make it super easy.
Wreath Sales - Everyone's door will be season-ready with a wreath sale. Find an online company willing to share in sale proceeds or go the DIY route and host a wreath-making party.
Christmas Fundraising Services to Provide 
Dog Sitting - Many people take to the road during the holidays and have to leave Fido behind. Give them peace of mind and raise a few dollars by offering dog sitting services.
Yard Chores - Winter is the perfect time for yard clean up! Have members offer to rake leaves, remove dead plants and branches and spruce up yards for donations.
Babysitting - A parent's to-do list doubles over the holiday season. Give the gift of time by offering babysitting services during the week or host a kid's fun day with games and activities on the weekend.
Pet Photos - Plan a photoshoot just for pets and their parents. Go on location or schedule a day at someone's home or office. Bring costumes and props and let the fun begin! Charge a sitting fee or take the pictures free of charge and sell the proofs.
Decoration Detail - Everyone loves holiday decorations, but the strain and stress of pulling them out of storage can stress even the happiest elf. Have members of your team or organization retrieve decorations (and put them back) for a donation.
Use the season of giving to get the whole family involved in securing funds for the upcoming season. It's a wonderful excuse to spend much-needed time together while helping a great cause! 
Courtney McLaughlin is a freelance writer in Charlotte, N.C. She gratefully shares her life, home and heart with her daughter and their dog.