FAQs
/
Signing Up
/ Signing Up Made Easy
Signing Up Made Easy
When you receive an invite to a sign up, you can sign up with or without creating an account.
If you receive an emailed invitation to sign up, click the Sign Up button in the email to access the sign up.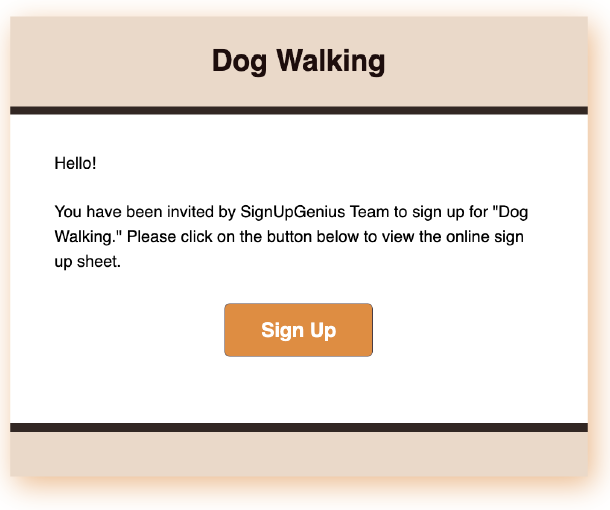 For a standard sign up, click the Sign Up button next to the slot(s) you want to sign up for.
Scroll to the bottom of the page and click the Submit and Sign Up button.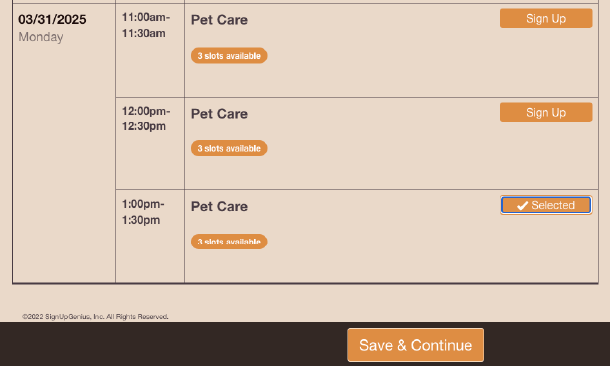 On the next page, enter your first and last name and email address. You do not need an account to sign up.
Depending on the sign up, you may be asked to fill in some other fields in addition to your contact info.
After you have completed the form fields, click Sign Up Now at the bottom of the page.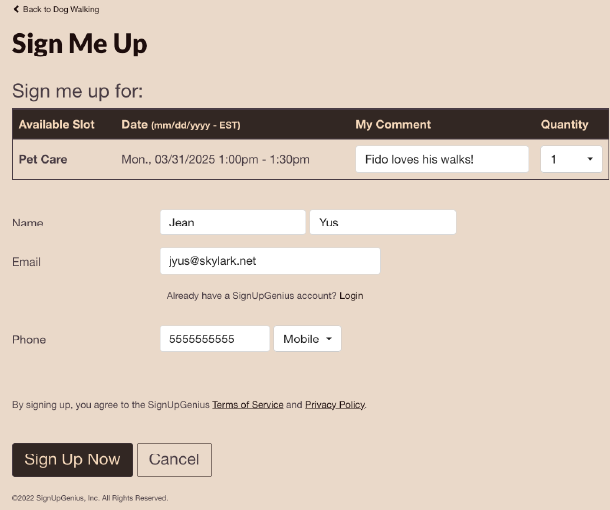 The Thank You page will display, indicating you have successfully completed the steps to sign up.
You can click on a calendar icon to add the item to your digital calendar.
When you enter your email address, you will also receive an automatic confirmation email. If you have an account, you can log in to your account at anytime to view your active and past sign ups.
From this page, you can also click Share with Friends to spread the word through Facebook, Twitter or Pinterest.