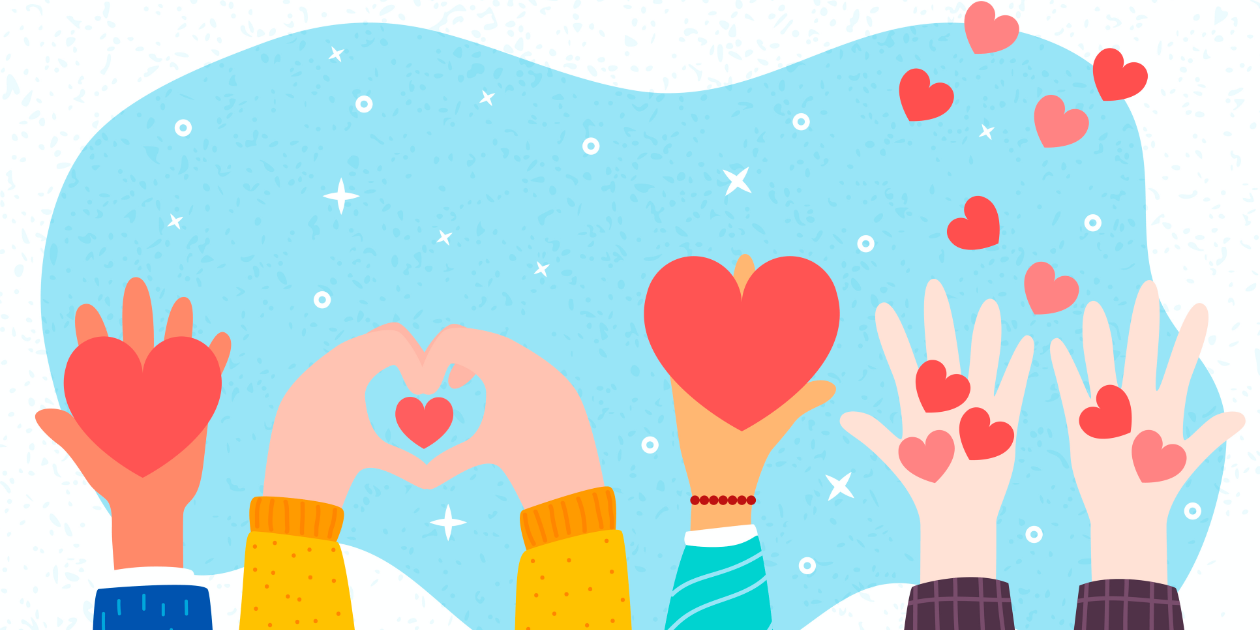 You can make the holidays brighter in your community and the world by giving back this season. Whether you coordinate a food drive, collect Christmas gifts or support a child in need, you can make a difference by organizing a group to do good. You'll also remember the true meaning of the holidays by celebrating with generosity and gratitude.  
Spread the spirit of giving this season! See these ideas for ways to coordinate a group to give back. A little sign up can help you make a big impact.
Organize a food drive 
You can help families facing food insecurity by planning a food drive to benefit a local food bank. Check the food bank's website or connect with a representative to find out high priority needs and create an online sign up to request groceries and other items. You can include important details like where and when people can drop off donations. 
Share the sign up link
 with your group by email or text and post on social media to boost support for your effort. 
Check out these tips to plan a successful food drive and these ideas for creative food drive slogans. 
Plan a volunteer outing for your group 
Volunteering together is a fun way to spend time with friends and family while making a difference for others. Nonprofits, such as soup kitchens, food banks and animal shelters, often welcome groups of volunteers.  
Coordinate your volunteers with an online sign up and include information like where to meet and what to wear. You can also include a custom question to find out information like t-shirt size or fun facts to spark conversation, like their favorite holiday movie. Plan to meet for lunch or dessert after you volunteer to share your experiences and celebrate the season. 
Browse these community service project ideas and find an opportunity your group will be excited about supporting. 

Give back with a company service project  
Serving your community is a meaningful way to bring your team together during the holidays. You can organize groups to volunteer in person, support a holiday angel tree or collect items for a local nonprofit. If you're part of a remote team, organize a virtual project like making cards for an organization like 
Cardz for Kids
 or encourage employees to volunteer in their own communities. Ask your team for input on growing your volunteer and philanthropy initiatives during the holidays and throughout the year.  
You can empower nonprofits even more by making a company donation to support their mission. Check out these volunteering tips for your business and these tips to grow your corporate giving program.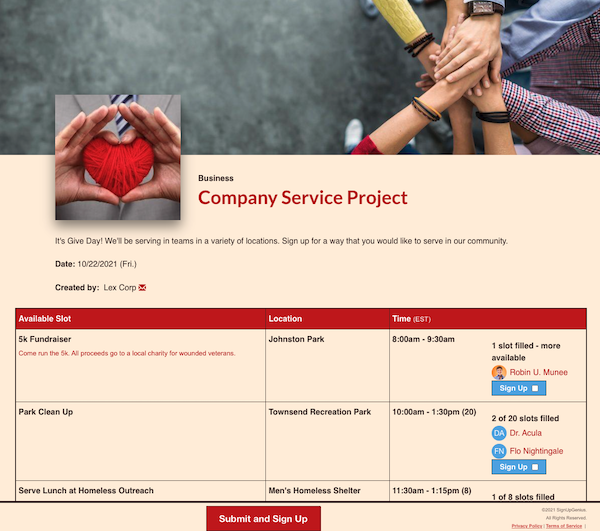 Bring holiday joy to others 
From ringing the bell for the Salvation Army to organizing a toy drive, you can find a way to bring joy to others this holiday season. While the holidays are full of celebration and giving, it's a difficult time for those facing challenges like hunger and homelessness.  
You can coordinate a holiday service project in just a few minutes with an online sign up, offering your group an easy way to bring joy and comfort to others. Churches offer many opportunities to get involved with serving the community and the congregation during the giving season. Check out these tips to organize an angel tree and these Christmas volunteer opportunity ideas.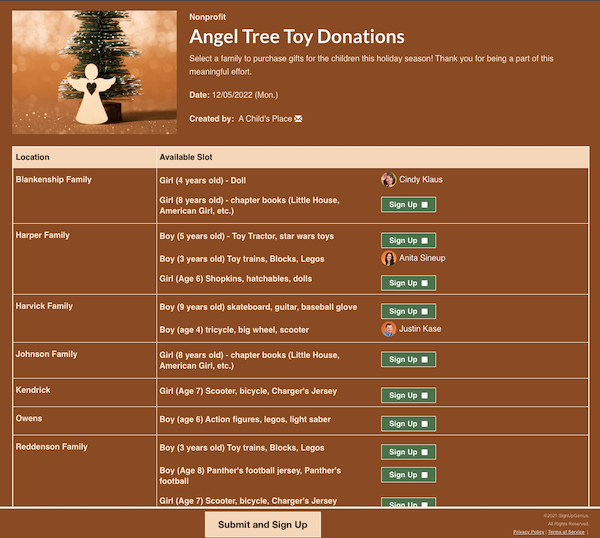 Donate meals and essential items for winter 
People still need necessities during the holiday season and clothing items to keep warm during the winter. You can organize a drive to collect essentials like toiletries and clothing; winter coats are often a high-priority item when temperatures drop. Connect with a local nonprofit to find out their top needs and create a sign up to request donations from your group. 
Homeless shelters often appreciate groups providing sandwich or meal donations - an easy project to coordinate with an online sign up. Each participant can make a certain number of sandwiches or contribute other items, adding up to a healthy meal for their clients.  
Check out these community service ideas for families for inspiration to serve this and every season.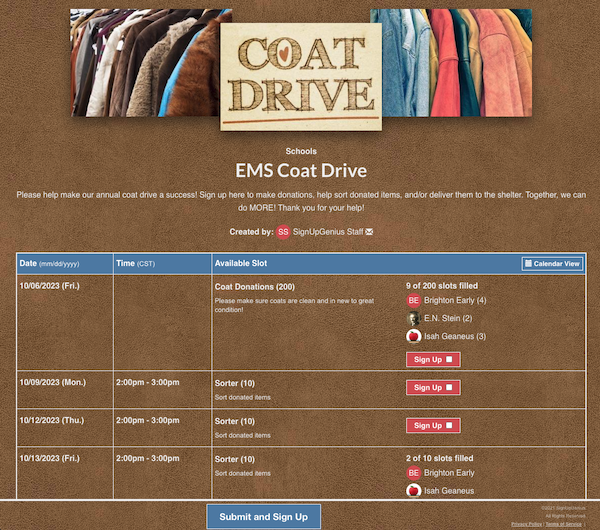 Serving others reminds us that time can be the most meaningful gift. Whether you organize a volunteer event or drop off a donation, you can be a blessing to your community during the holidays.