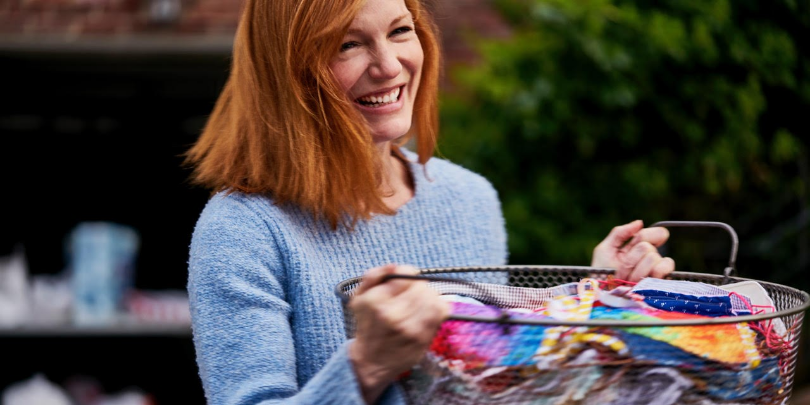 Summit Marches On, a grassroots organization in Summit, New Jersey, rallies neighbors to enact year-round change in their community. Tracy Keegan and Lacey Cotter Rzeszowski, co-founders of Summit Marches On, share how the group now uses SignUpGenius to organize events and support residents in response to the COVID-19 pandemic.
SignUpGenius: How many people and events do you typically organize through SignUpGenius, and how often?
Summit Marches On: We use SignUpGenius for a variety of initiatives approximately 15-20 times per year. With SignUpGenius, we can easily organize a large number of people in a short time. Typically, our sign ups organize anywhere from 20 to 150 people, depending on the project. In the past, we have utilized SignUpGenius to increase voter engagement, arrange carpooling, and reserve seats on bus excursions.
Our three most recent projects have focused on our community's changing needs as a result of the impact of COVID-19. We are currently utilizing SignUpGenius to pair sponsors with 50+ families that are experiencing food insecurity due to COVID-related underemployment. In order to limit exposure to the virus, we also compiled a list of over 100 shoppers in order to provide a no-cost, no-contact grocery & prescription delivery service for our senior population and immune-compromised neighbors.
Most recently, through SignUpGenius, we've implemented a mask assembly line that enables us to pool people's resources, time and talent. Those who have supplies can cut fabric and sew and those who can deliver the finished masks all enroll for their part in the process. As a result, together we have made hundreds of home-sewn masks to be used by the selfless and courageous medical professionals working on the frontline at our local hospital and beyond.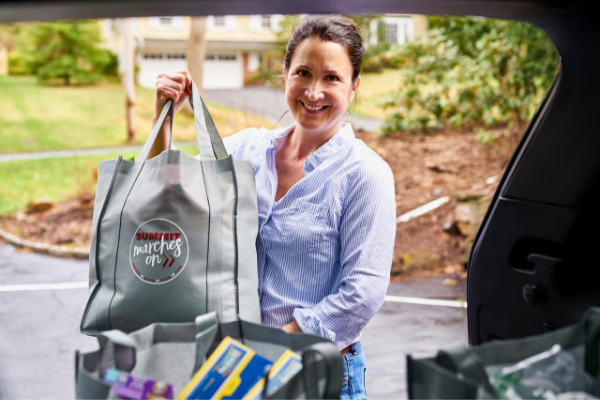 SignUpGenius: How does SignUpGenius help you accomplish your goals for the three local efforts you're planning (Adopt a Family, Let's Help Our Seniors, and the Mask Assembly Line)?
Summit Marches On: Organizing volunteers used to be a daunting effort with hours spent recruiting, scheduling, describing tasks and confirming commitments. SignUpGenius has ended the days of herding cats. We no longer have to leave voicemails, send dozens of texts or emails to make arrangements, nor do we need to juggle spreadsheets. At Summit Marches On, we simply post the assignment or job in a slot, add any pertinent details in the comment box, blast out the sign up to our email list, and people sign up directly.
SignUpGenius: As an organizer, which features of the site have been most useful to you?
Summit Marches On: SignUpGenius streamlines the recruitment process by eliminating all the scheduling back and forth that bogged us down. Now, there is game-changing logistical ease to posting projects and, within these projects, organizing specific assignments into their own time slots. This allows our volunteers to self-determine and manage their own scheduling and level of participation, sparing us the time-consuming obligation of micro-managing.
SignUpGenius: What is one thing you would want to tell others about SignUpGenius?
Summit Marches On: At Summit Marches On, we think global, act local, and break down complex social issues through education. SignUpGenius has afforded us an unprecedented efficiency and efficacy that has, without a doubt, empowered and grown our small but mighty organization. SignUpGenius is an indispensable and user-friendly tool that unites communities in a group effort, and lets you focus on the effort instead of the volunteer wrangling!
SignUpGenius is honored to help Summit Marches On bring volunteers together to uplift their community during this challenging time. Their team shows how people can be there for each other even when staying physically apart. Learn how others are changing the world with sign ups we've seen in response to the coronavirus pandemic.