Genius Reflection: A Season of Thankfulness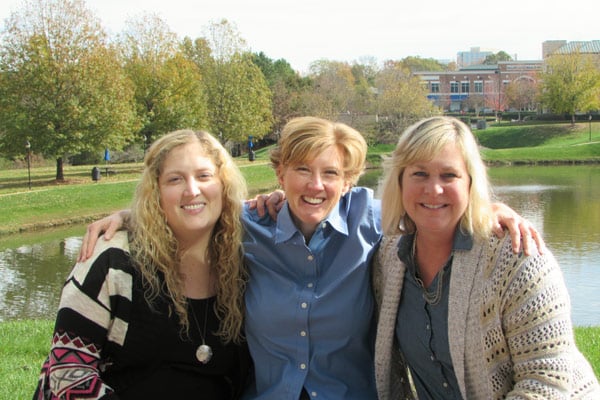 Cindy, Dottie and Katie make up the Operations team here at SignUpGenius. Their days are filled creating processes for our growing team, fulfilling HR duties, planning the next company outing and working with vendors, but in honor of the upcoming Thanksgiving holiday, we asked each of them to take a moment to share about what they are most thankful for this holiday season.
Dottie: I am thankful for the beautiful autumn weather we get around Thanksgiving. We have a small farm and our animals become less stressed out as the days get cooler. This makes our schedule more relaxed, and I am thankful for that! I also enjoy getting together with family and sharing our time and memories with one another.
Cindy: I am thankful for the beauty of the changing leaves, the crisp mornings and a reason to get under a cozy blanket.  For me, Thanksgiving is a time to take advantage of the calm before the chaos and to be grounded in what really matters and all that I have to be thankful for.  Life is not always bliss, but there is always something to be thankful for and this season reminds me to appreciate those things in ways that I don't always do. It's also a great reason to be with my family and eat some really good food — most of it harvested from my mom's garden. 
Katie: There is so much I love about Thanksgiving and this time of year! Of course, I love the family, food and fun of Thanksgiving. I also have been known to take advantage of shopping after Thanksgiving! Besides all of that, the cool weather and yummy treats, I am thankful that my family is healthy and able to be together and share the love we have. I also think it's a great time to reach out in the community and spread around the good things that we have been blessed with. I have always loved learning about Thanksgiving and the traditions that go way back, and I think it is great how families today continue that in all kinds of ways. There is certainly a lot to be thankful for. 
The Operations team's hard work is crucial to the inner workings and company culture code of SignUpGenius. Frankly, the rest of our team is VERY thankful for this phenomenal trio! 
Now it's YOUR turn. What are you thankful for? Tell us below in the comments.