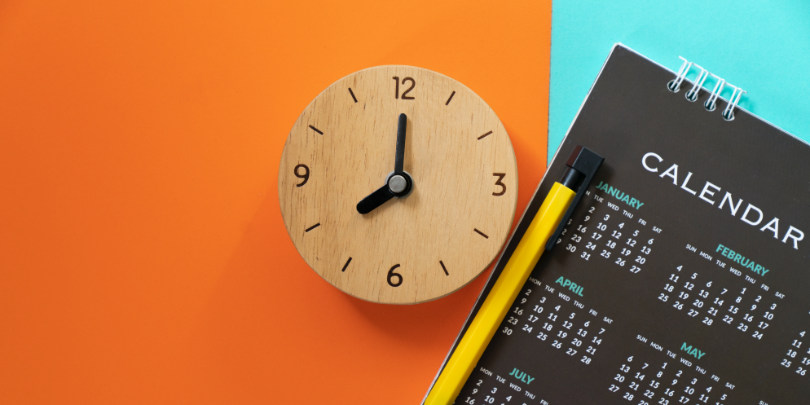 When it comes to appointment scheduling, you certainly want to find the easiest solution for coordinating people. That's one reason SignUpGenius is so popular. We make it easy to organize groups, events and appointments.
Did you know that we have a lot of features that make appointment sign ups even better? See our list of helpful tips and features to supercharge your sign ups and meet all of your scheduling needs.
SignUpGenius is Perfect for Scheduling:
Automatically Generate Time Slots
If you didn't already know, our handy tool will allow you input a block of time that you are available, set evenly spaced time slot parameters and
automatically generate the dates and times
for you. You can generate a time for recurring days or generate time slots that recur in specified increments.
Genius Tip:
Another helpful feature allows you to lock slots based upon dates
, preventing last-minute sign ups or deletions.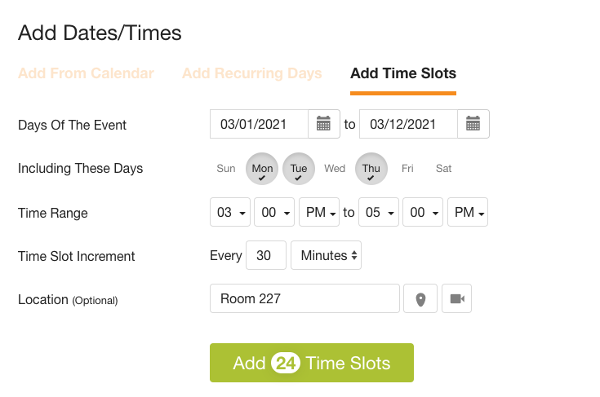 Customize Sign Up Confirmations or Reminder Emails
Customized emails
allow you to communicate additional information to your client or participants. You can include a custom message, a link to a website or even an attached form. The email will be automatically generated upon sign up or in the reminder email – depending on what you have selected.
Genius Tip
: Advertising helps our site provide free and affordable scheduling to our users, but you always have the option to use our
Remove Ads
feature to clear ads from emails and sign ups (which makes for a clean, professional look).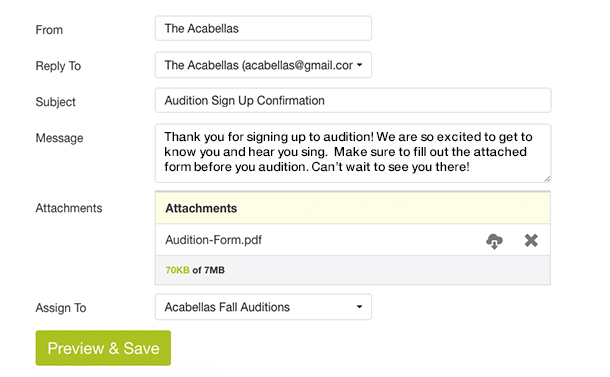 Sync Sign Ups to Your Personal Calendar
Sometimes it's just easier to see upcoming appointments in your personal calendar – especially if you are managing other meetings and want to see everything in one location. With our calendar sync feature, you can sync your sign up with your personal calendar program. This way, when someone signs up, the appointment is automatically added to your personal calendar.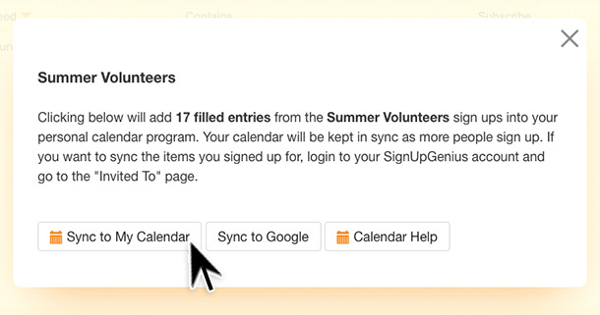 Hide Past Dates
If you are booking appointments over an extended period time, you can select the option to
hide past dates
and to display dates a number of days into the future. As time passes, the sign up will automatically hide the dates that fall into the past and display new dates up to the number of days in the future that you have specified. This is a great way to prevent endless scrolling through slots to find current dates.

Hide Names of Participants
If you are scheduling appointments, it's likely that you want to maintain some privacy on the people who are booking appointments with you. In order to maintain privacy, we give you the option to
hide the names of participants
on your sign up. This way, the names on the sign up will only be visible to you the sign up creator when you are logged into your account and viewing the sign up.
As a default, we only make names and comments visible on the sign up. We never make other information, such as email addresses or responses to custom questions visible on a sign up. This information is always kept private and only visible to you when you create a report on your sign up.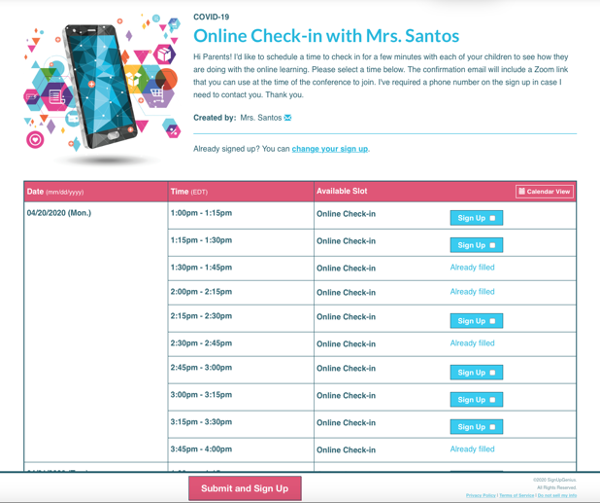 Who knew there were so many handy features that we've custom-tailored to make your appointment scheduling so much easier? Now get started booking those appointments and we'll send the reminders.