Organize Sunny Summer Events with New Sign Up Designs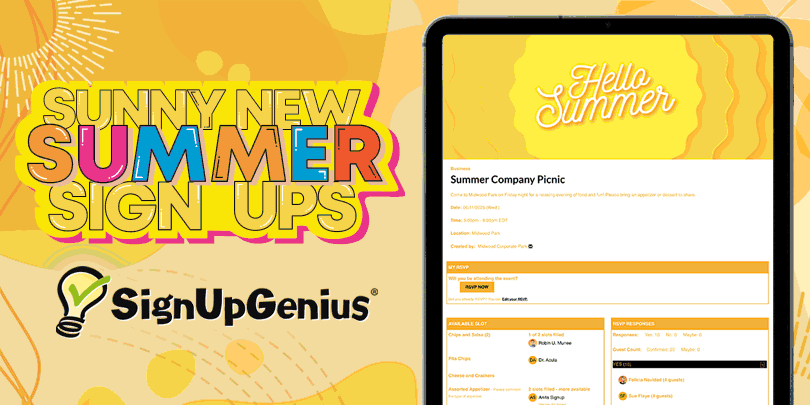 Fun events are starting to fill our calendars as the school year ends and the temperature heats up! Our new sign up designs will spark planning ideas for every occasion - from pool parties and 4th of July celebrations to fundraisers or photography sessions. Summer is the perfect time to bring friends and family together, try new adventures and make an impact in the community.
Power your event organizing with a premium plan, and you'll unlock hundreds of exclusive designs, plus gain access to advanced features such as ad free sign ups and custom messaging. You can also customize your own sign up theme with our Gold and Platinum level subscriptions.
For a limited time, we're offering free access to our "4th of July Party 2" premium theme to help you plan your 4th of July festivities in patriotic style.
Wishing you a chill summer of memorable events with your favorite people!