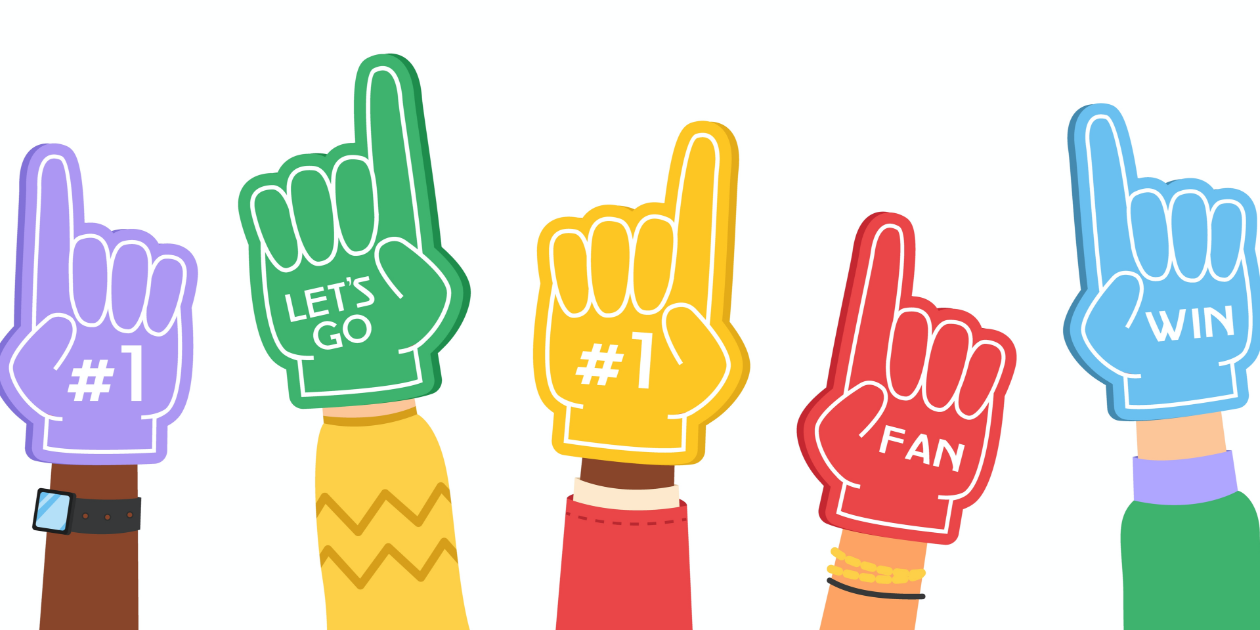 Does it feel like a constant struggle to stay on top of all the organizing needs for your youth sports team? From coordinating after-game snacks each week to recruiting and communicating with volunteers, it can be a lot to manage.  
Sign ups are a super-efficient way to organize the many different efforts of your sports teams. Learn how these five types of sign ups can benefit you and your teams this season. 
Game Snacks 
Keeping your sports team nourished after a big game or practice is vital for their performance. So is making sure you have a system in place for organizing parents to bring team snacks. This is where sign ups come into play.  
Parents can easily see when snacks are needed and sign up for dates that work for their schedule. You can elect to have sign up reminders automatically generated to participants so they don't forget. With our text messaging feature, volunteers can receive reminders about your event on the go. 
Need to communicate additional information in your reminders? You can with our Custom Reminders feature.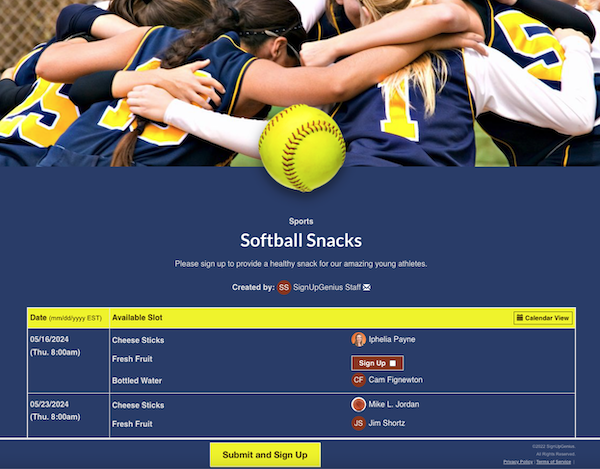 Fundraisers  
Fundraisers are an essential part of many sports programs. But they can be time-consuming and expensive. So it's important to
have a plan
in place as you prepare to ensure that everything runs smoothly.  
Donations can be collected directly through your sign up to raise money for your group. You can sell specific items and tickets at their respective prices, and even offer discounts based on the date or quantity purchased. A good fundraiser always needs the help of volunteers, so be sure to recruit help for various roles on your sign up. Spread the word about your fundraiser with the help of these 5 ways to promote your sign ups, and see the impact that others will make for your team!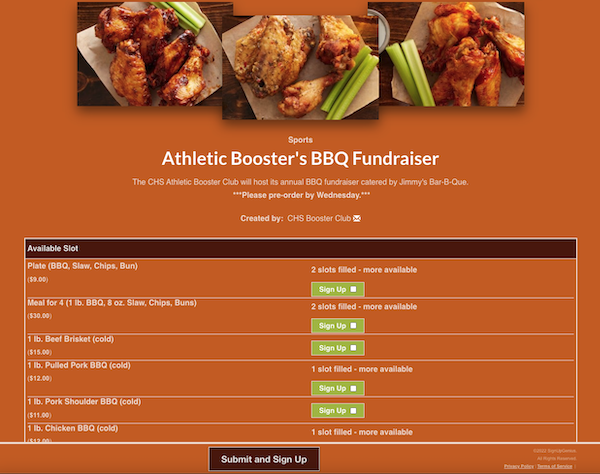 Tournament Registration 
When you are planning for a tournament,  our software is an easy way to collect team registrations. You can manage it all on a sign up, from collecting payment to registering team information.  
Ask custom questions on your sign up to collect any information you need from registrants whether it's a t-shirt size or team name. With our premium plans you can ask participants multiple custom questions, making sure you have collected the necessary info prior to the start of your tournament.  

Team Meals or Parties 
If you celebrate with end-of-season meals or parties, sign ups can take the stress off the planning. You can collect RSVPs, request potluck items from decorations to desserts and even
share the location of the event
. Participants can add their sign up slot
to their personal calendar
so they don't forget about it! 
To get everyone in the spirit and excited about being a part of the meal or party, we provide over a thousand themes. Be sure to select a design that fits your team or get creative and customize your own!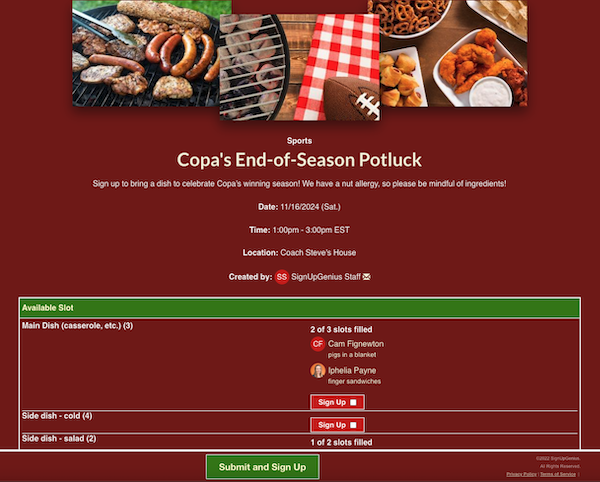 Volunteers 
Volunteers are essential for almost every youth sporting event. But it's not always easy to find and recruit the help you need. Online sign ups can really help with your recruiting efforts. You can create slots for referees, concession stand workers, coaches and more! Share your sign up or use our
Tabbing Feature
to combine it with the registration sign up. This way, parents can easily sign up to volunteer while registering their child for a sport.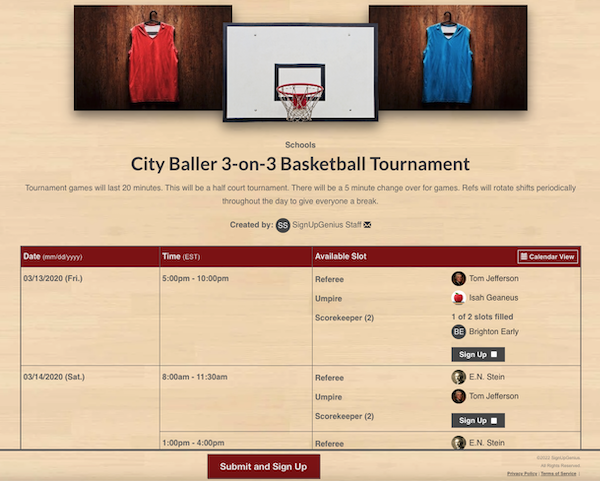 If you are a sports league that wants to host volunteer sign ups on your site, you can do that! Using our Portal Page you can customize a landing page to house all your league-related sign ups. Attach forms and design the layout to serve as the main page for all your league information and sign ups. This is a great way to showcase your sign ups on your website and keep everything easy to locate.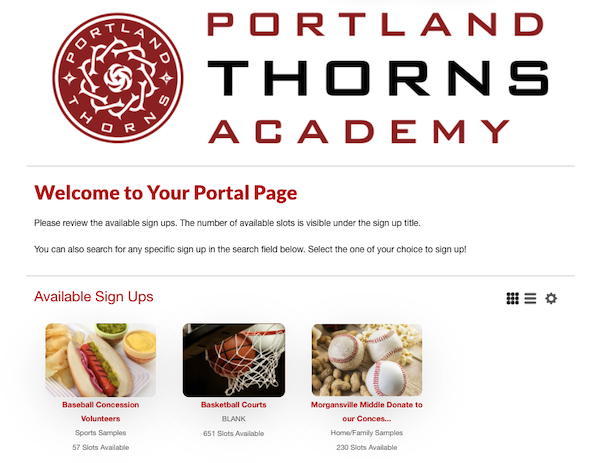 Simplify your sports season with online organizing. You can score big with your team and volunteers. 
So what are you waiting for? Take a time out to get started now, so you can hit the field stress-free later!