FAQs
/
Advanced Features
/ Add Custom Questions
Add Custom Questions
Collecting additional information from participants by adding custom questions is easy!  Basic users can add one custom question, while paid accounts can add up to 10 questions, depending on the subscription level.  
Log into your account and click the Created tab. Locate the sign up you are creating and select the pencil icon to the right of the sign up.
From Settings select More.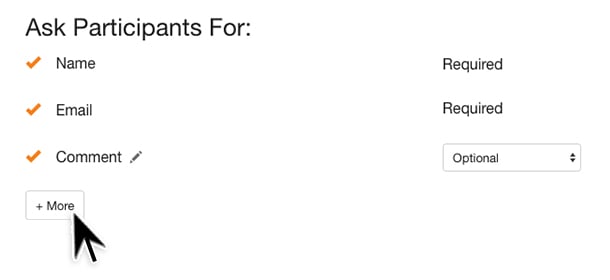 Choose to Add a Custom Question.
A pop up window will display where you can create a new question.
Enter the text for the question and select the question format you wish to use.
Choose whether or not a response to the question is required.
Save the changes by clicking the Save button.
When participants sign up, they will be asked the custom question on the page where they enter contact information.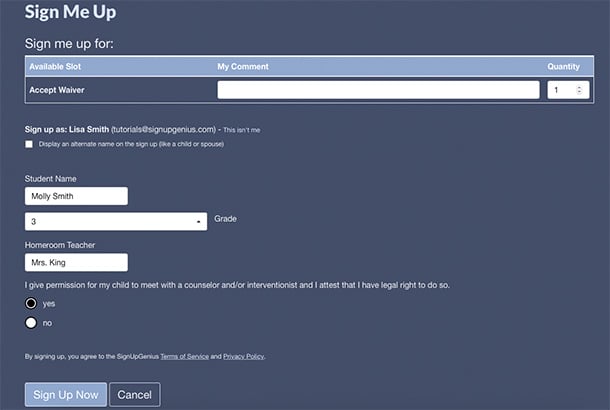 When you request a custom question response from sign up participants, you can find that information in two places.
When you view the sign up, you will see the Administrator's Toolbar display above the sign up. Click Add/Edit/Delete People and check Edit next to the user's name to view the data associated with that person's sign up.  
If you need to retrieve responses for all users, it's best to create a custom report. From the Administrator's Toolbar, click Reports and Stats.
Choose the List of Sign Ups for Export to Excel option to create a report that lists all participants' custom question responses.