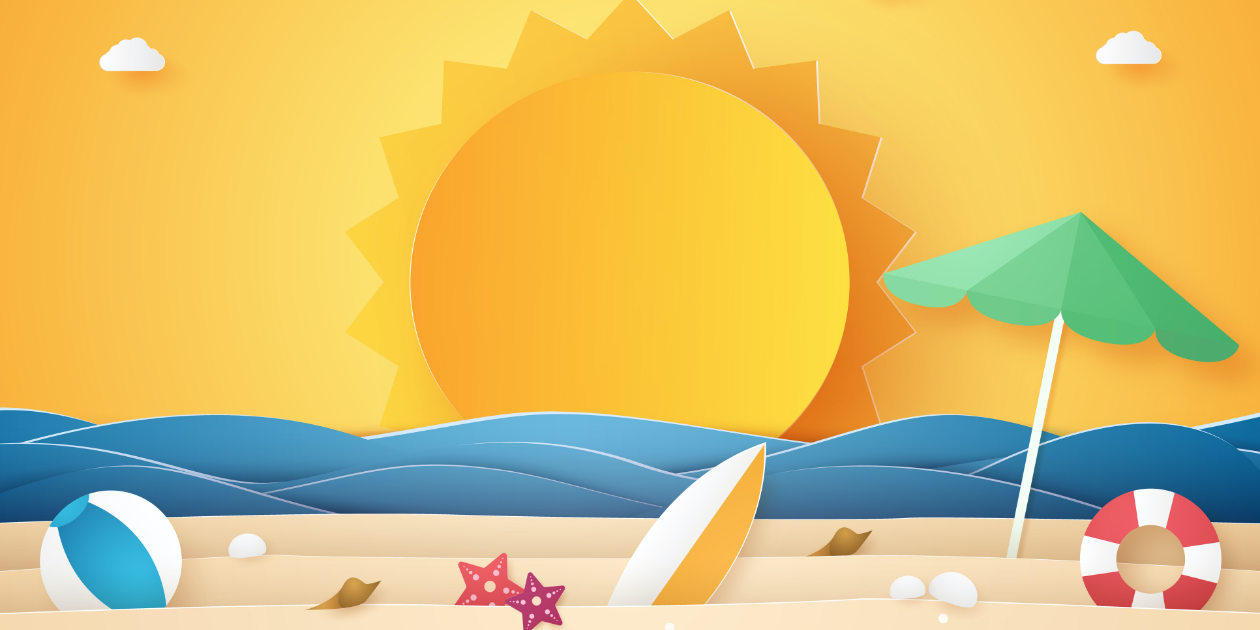 Between the days becoming longer and the temperatures rising, summer is a season of nonstop activities. There's nothing like floating down a lazy river with your loved ones or firing up the grill for an afternoon of food and fun. Warm weather brings families and communities together, and online sign ups help make organizing your events a breeze. 
Check out four events that you can plan and prepare for with online sign ups that will make this summer one for the books! 
Class and event registrations
Whether you are planning a training workshop, a local festival or swim lessons - online sign ups are the perfect way to recruit or organize volunteers and attendees. Online sign ups make it simple for vendors, volunteers or attendees to register. Additionally, instructors can build out registration forms with our
custom questions
to collect attendee information. 
Need to collect money from vendors or attendees on your registration sign up? No problem! With LumaPay, you can list your classes, workshops, or event as priced items so people can sign up and pay in one place.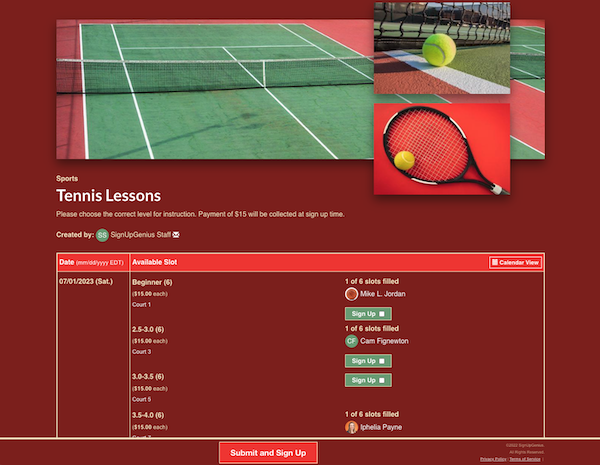 Cookout sign ups 
From the official summer holiday July 4th to end-of-season Labor Day, cookouts and potlucks are highlights of summer. Getting together with friends and family to enjoy a delicious meal is just too good to pass up. Be sure to think through the details to
plan the best summer barbecue
ever.  
With an online sign up, you can coordinate your cookout by collecting RSVPs and listing out side dishes that friends and family can elect to bring. This way, you know who's coming and you can ensure that not everyone brings a bag of chips. It's so much better when everyone brings a little something different to share at the party.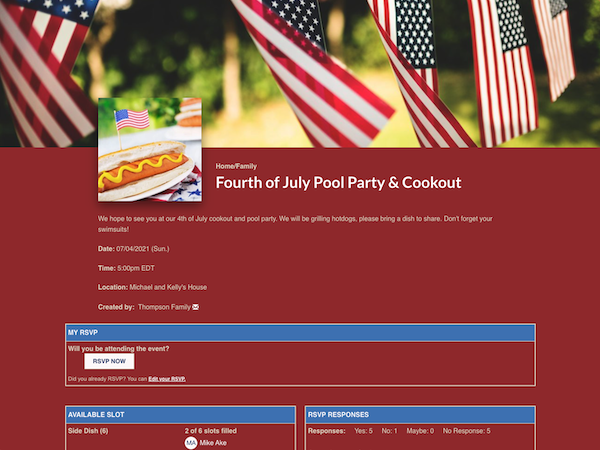 Community service volunteers 
Have a blast while giving back! Summer is a great time to organize
community service projects
.  It isn't easy for nonprofits to recruit and manage volunteers during the summer when most people are either on vacation or catching up on their Netflix watchlist. You can make an impact on the community through toy drives, neighborhood clean ups, or even planning meals for families in need. You can get your whole family involved with these
family service ideas.
An online sign up makes it easy to organize your volunteers and recruit additional help to join your project.  You can communicate the project time, location and special instructions right on the sign up. 
If you are collecting supplies, add an option to donate money instead of bringing an item. You can collect the money to purchase the needed supplies. Broadcast your sign up to your network by sending it to your contacts in an email and sharing it on social media.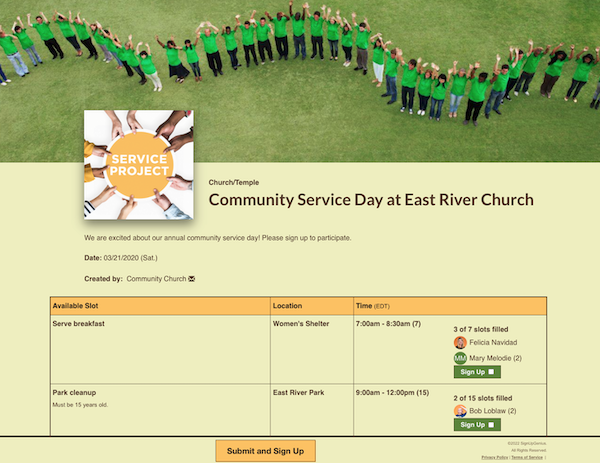 Company events 
Team building
events and company picnics are great bonding activities that are essential to a company's culture. The summer is a great time to plan an outdoor event, from a night out at the ballpark to a laid-back barbeque or picnic. 
Any team building event will require some organization. If you have a larger team, you will probably need to break people into manageable groups. For example, if you are coordinating scavenger hunts or escape rooms, you'll want to organize groups of about 6-8 people. With an online sign up, you can create slots and assign employees to teams or allow them to choose the team or type of escape room they'd prefer to participate in. 
If you are planning a company picnic, you can collect RSVPs to help plan for catering, seating and activities. You can even set the RSVP to get a distinct head count for kids so you know how many bouncy houses to rent.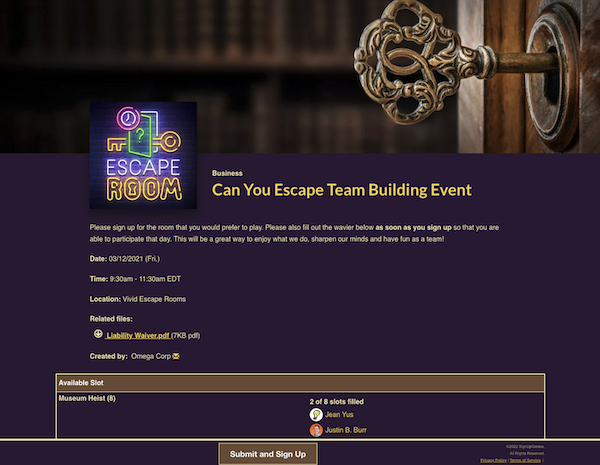 Did you know that summer event planning could be this easy? Simplify organizing for any event with online sign ups so you have more time for fun in the sun!