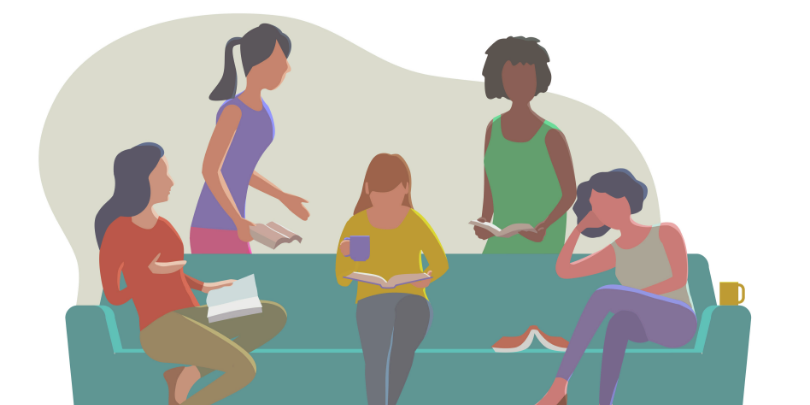 Clubs give adults and kids the opportunity to grow their interests, make friends and serve their community. Being part of a club is a rewarding experience, but the management aspect can be a lot of work. There are many administrative tasks behind the fun from planning events to handling finances and recruiting members.
Whether you meet online or in-person, you need an effective way to organize your group and communicate with members. Sign ups help your club meetings run smoothly - from tracking attendance for events and coordinating volunteers to collecting payments online.
Check out these tips to take care of the busy work with sign ups, so you have more time to enjoy your events.
Plan your club meetings
Sign ups help coordinate the details of your club meeting, so you'll be ready to dive into your agenda when people arrive. If you need help with tasks like taking notes or leading a discussion, you can send out a sign up ahead of time with slots for different roles. You can also request any necessary items or snacks for the group. You'll avoid the hassle of reply all emails and texts and have everything ready for a successful meeting.
If you're planning ahead with a number of dates and times, you can simplify the process by auto-generating time slots. This feature eliminates the need to set up individual slots by populating appointment times or shifts based on your details.
If you need to share important documents, such as permission slips or health forms, you can attach files to custom confirmation emails.
Meeting with your group online? It's easy to add a video conference link to your sign up with our Zoom integration.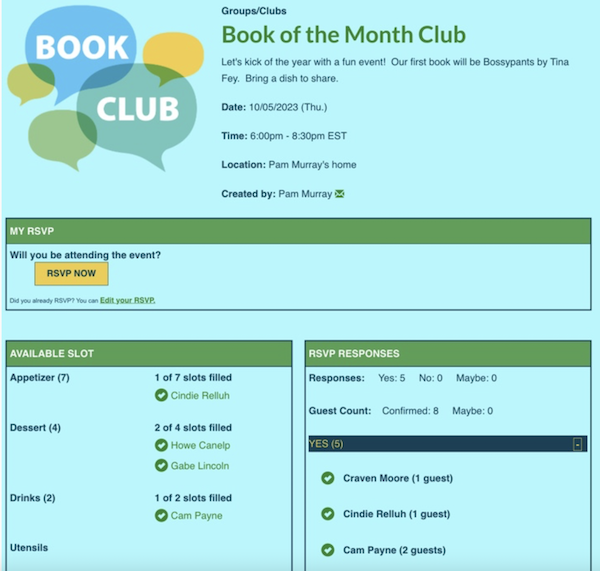 Simplify volunteer recruiting
Depending on the mission of your club, you may need volunteers to chaperone field trips, participate in service projects or serve in leadership roles. Recruiting and coordinating volunteers can be a challenge, even when you have people willing to help. You can spend a great deal of time calling or emailing and have little support. Fortunately, sign ups make it easy to share your volunteer needs and grow support for your club.
Members can review opportunities on sign ups at their convenience, so you won't have to spend time asking for volunteers during meetings. You can update the sign up as needed and the schedule will reflect the changes in real time. If you need information like t-shirt size or food allergies, include custom questions as part of the sign up creation process. This way, you can collect helpful information from participants directly on the sign up.
After people sign up, our system will automatically generate email or text reminders. You can opt to lock slots to prevent volunteers from canceling their commitment without first notifying the sign up creator.
Genius Tip: Help volunteers get to know each other with these icebreaker questions for groups.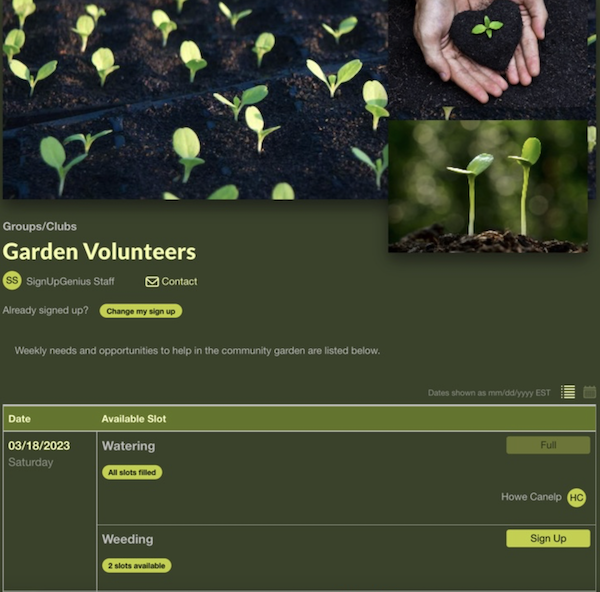 Collect fees and donations
Whether you have a treasurer or share the responsibilities of managing money, keeping track of your club's finances can be a lot of work. If you plan events and process payments using different methods, it can be time-consuming for members and leaders. It's simple to sync payments with sign ups so people can choose opportunities and send money in one place.
With LumaPay, our new online payment technology powered by Stripe, you can add slots to process dues, fees, donations, spirit wear and more. You'll have access to advanced features such as payments data and insights with the dashboard functionality.
Genius Tip: Want to stay on budget for your club event? Check out these helpful planning tips.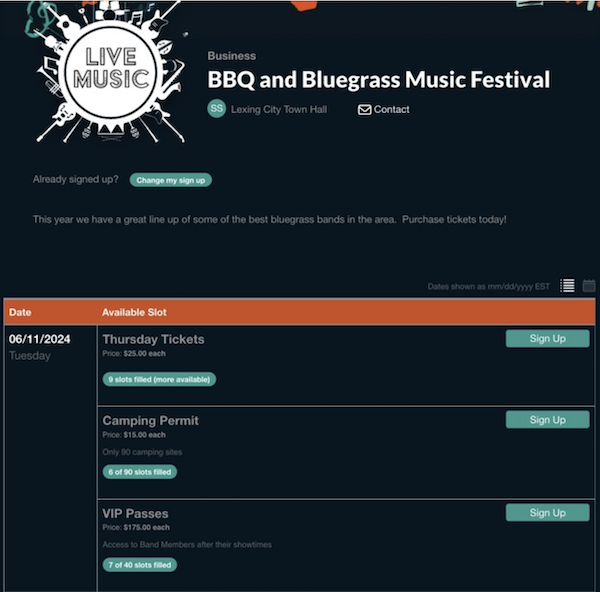 Host an event
Inviting other groups or the community to a club event? Events take a lot of work. When planning events, you need an easy way for participants to register. Sign ups can help you plan all the details and streamline the process - including ticket sales, vendor registration and coordinating volunteers. Additionally, you can share the planning responsibilities with our
multiple administrator feature
, giving you the ability to assign different levels of permission to different people.
If you are creating multiple sign ups for your event, you can display them together with the tabbing feature or create a custom web page for your event with our portal page feature.
Sign ups make it easy to get the word out about your event. They make it easy to communicate with your audience and simplify the registration process. You can share the sign up link on social media and in your digital communication such as email newsletters.
Clubs offer many opportunities to connect with people who share your interests and make a difference for others. Sign ups simplify administrative tasks and communication so you can have more memorable experiences with your group.