Sign Up Guide: How to Use SignUpGenius for Book Fairs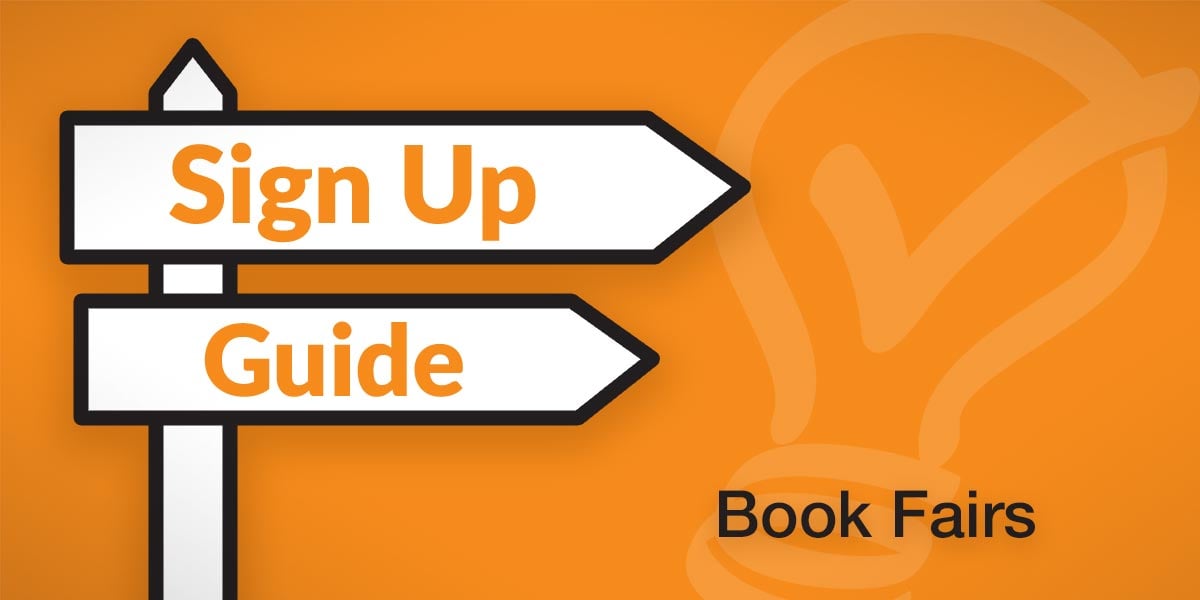 Book fairs are a great way to foster a lifelong passion for reading in students while raising money for the school library and reading programs. You can use SignUpGenius to manage your book fair, including all volunteer recruitment and shift schedules.
Getting Started: Create the Volunteer Schedule
Tips for creating your sign up slots:
Plan enough volunteers for each day of the book fair. One floor helper for every ten children is usually a good starting point.
Ensure you have enough volunteers for setup and tear down.
Remember that you'll need cashiers for collecting payment.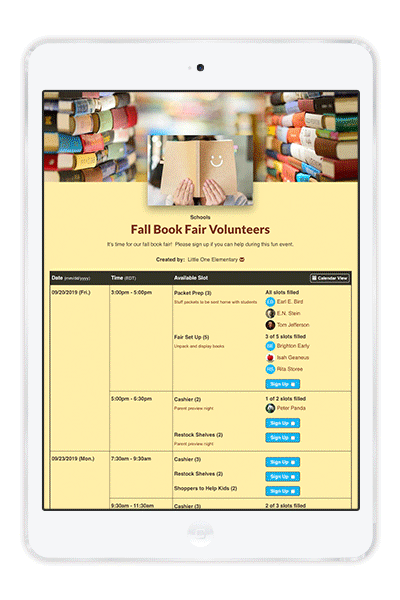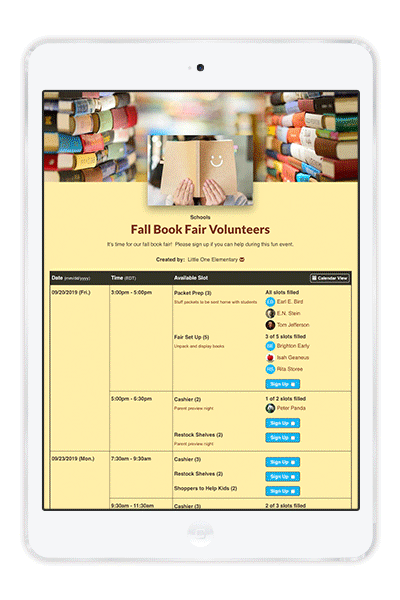 Helpful features to try:
Collect donations for fundraising
Allow people to swap slots by selecting that option in the settings step
Communicating the Book Fair Details
Communicate the details of the event ahead of time to help busy parents. Some tips: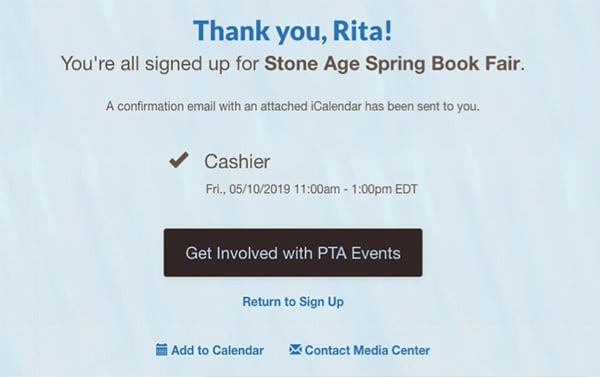 Running the Book Fair
Be sure to stay available during the book fair to help all of the volunteers with questions or needs that may arise.
Ask volunteers to show up early (ten minutes should be good) to outline responsibilities.
Manage the traffic flow to keep all the little customers moving.
Allow for time at the end to tidy up.
On the last day, review the sign up to ensure you have enough tear down volunteers.
Send thank you emails to all of your volunteers.
Looking to plan another school-related event? We make it easy to
organize school volunteers.
Get started today!