Sign Up Guide: Carpools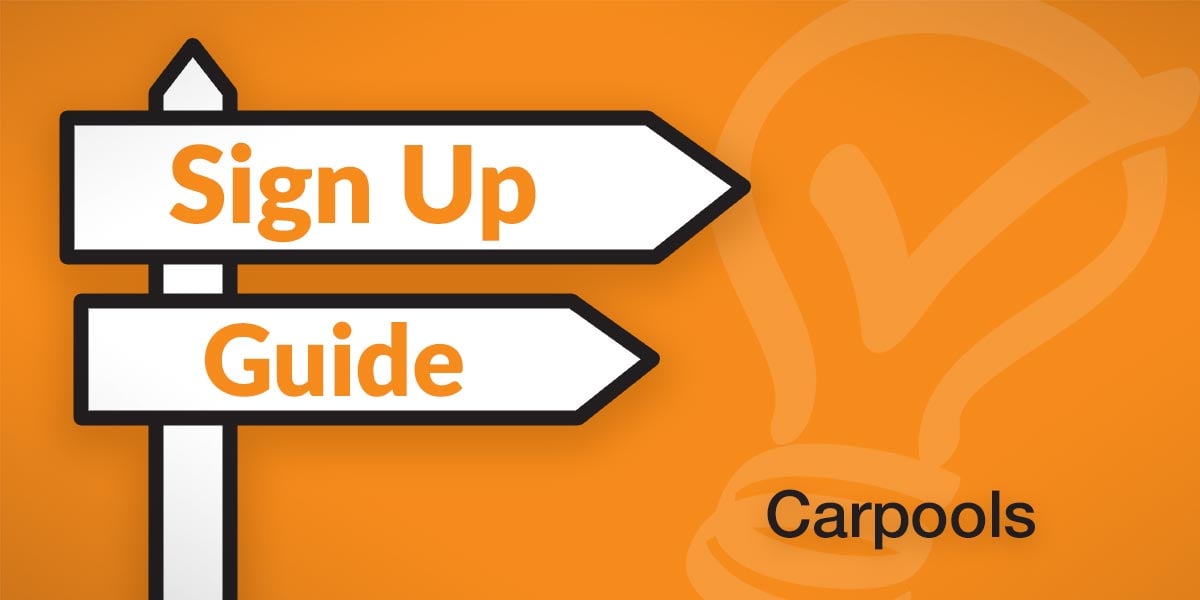 If you're planning a carpool, you probably like efficiency. After all, no need to have multiple cars going to the same place when friends can share a ride. We like efficiency too, and that's why our site is flexible for creating carpools for a variety of needs.
Getting Started
Things you'll need to first consider:
How many drivers you'll need.
How many passengers will need rides.
The number of passengers that a driver can carry.
Whether the driver role will cover rides to and/or from the destination.
Designing a Carpool Sign Up Form
Begin by logging in to create a sign up.
Title your sign up, select or create a group to send it to and choose an appropriate theme.
Proceed to the Slots tab and select your sign up format. For carpools, it is generally best to select the option to Sort by Date.
Select + Add Dates and choose the dates for your carpool. If the dates and times will remain consistent, you can also select the Add Recurring Days option to automatically generate those recurring dates and times.
Then, select + Add Slots and enter titles for the different types of carpool roles. For example, you may need a slot for riders and you may need an additional slot for drivers. Choose the Number Wanted as the maximum number of people who can sign up for the slot. If you cannot accommodate more than 4 riders, then select a Number Wanted of 4.

When you get to the Settings tab, there are various options for customizing the sign up. You can send reminder emails to participants or require certain contact information on the sign up.
Managing Your Sign Up
If your sign up has a long list of dates and slots, you may want to hide dates to make the sign up more manageable and current. In the Settings tab, you can automatically hide past and/or future dates on the sign up.
Send text messages to your carpool group to quickly communicate time-sensitive information to participants. Last-minute driver cancellation? Use our text feature to notify the group.
Lock slots to prevent last-minute sign ups or deletions with our locking feature. This way, sign up participants must contact the sign up creator instead of simply removing themselves from the sign up without providing any notification.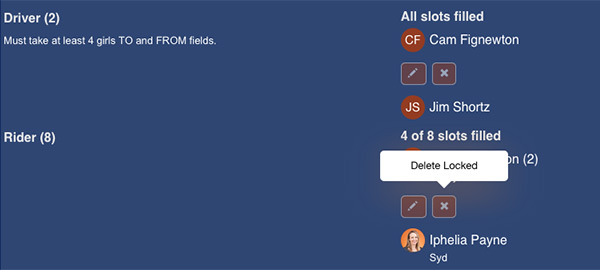 Online sign ups are an easy way to organize your group's carpooling schedule. We'll even send the reminder emails. Now, you've just saved time, money and gas for so many parents. Who's the real team MVP?