Sign Up Guide: Creating a Parent Teacher Conference Schedule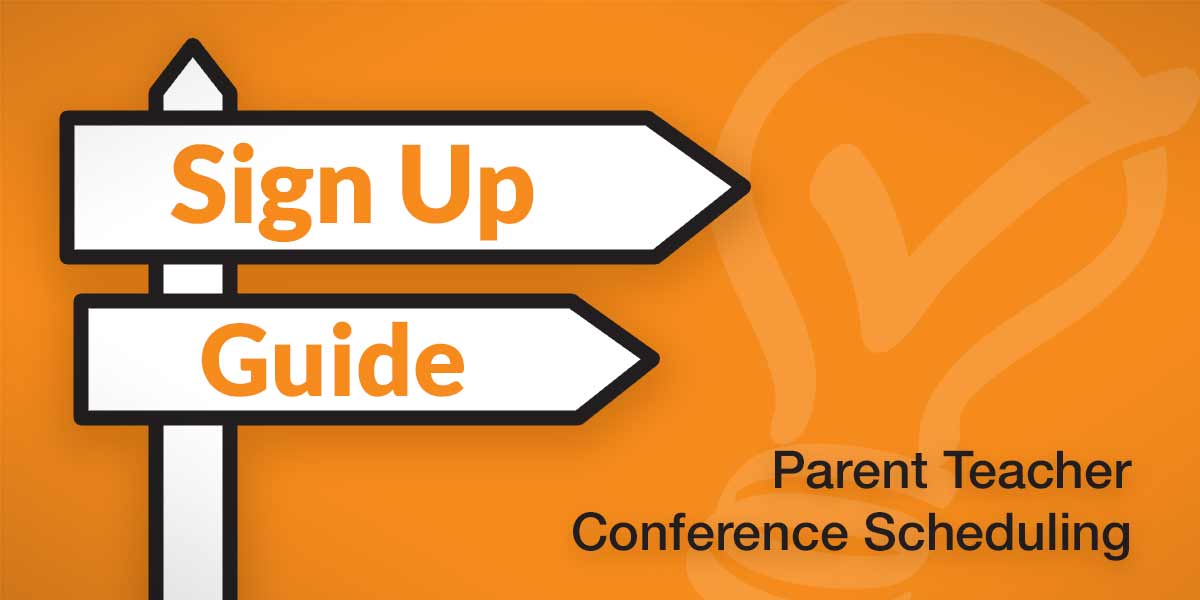 Parent teacher conferences are an important time to connect about student performance and establish expectations for the school year.
Online sign ups are the perfect way to schedule parent teacher conferences — you'll avoid back-and-forth emails with parents, and they can easily cancel or swap slots on their own. Not convinced? Read how this Baton Rouge school saved its school secretary more than 350 phone calls by using online sign ups.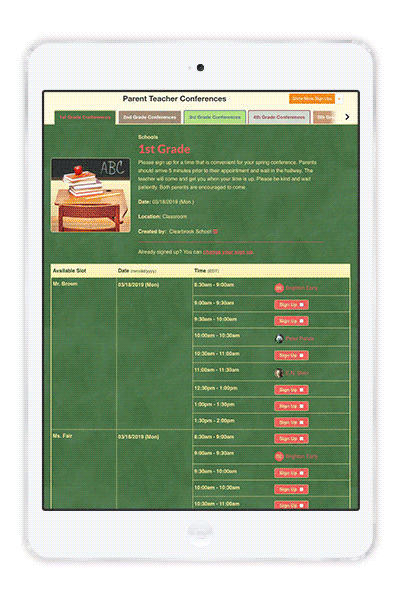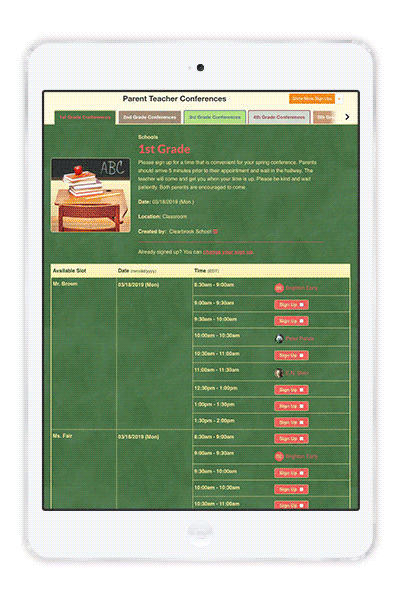 To get started, think about who you'll be asking to sign up. You may be scheduling for:
If you're planning for an entire school, think about:
If you're planning for a grade level, try: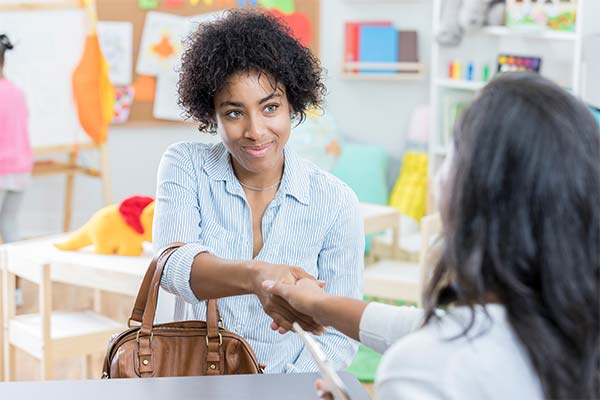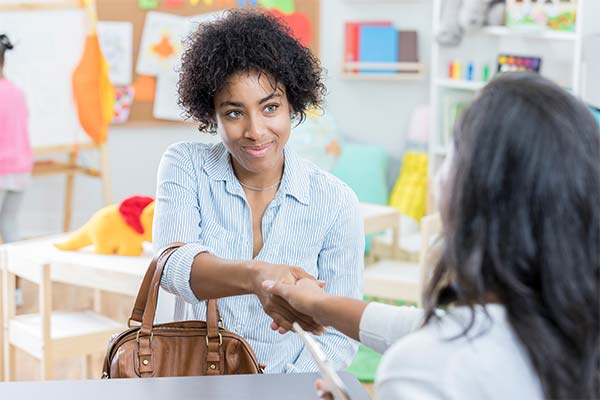 If you're planning for one class, try:
complete how-to guide for creating parent teacher conference sign ups
.