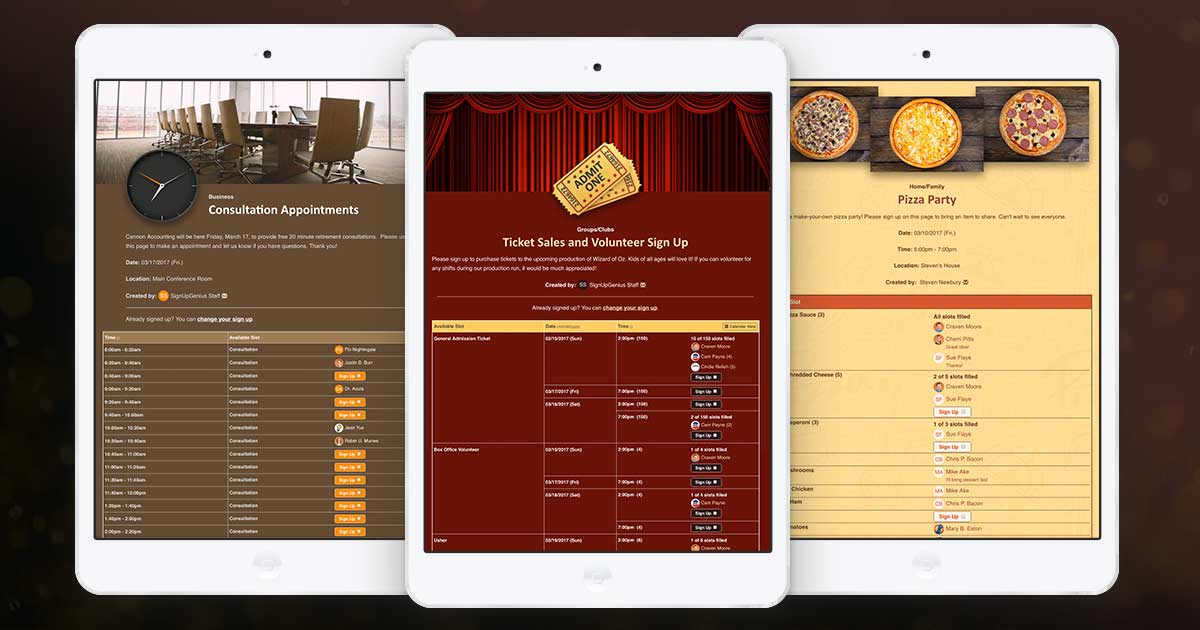 Spring sign up couture is here and better looking than ever. Turn heads this spring by using our new sign up layouts with multiple photo options!  
Just in time for spring event organizing, SignUpGenius Pro users can now accessorize their sign up designs by choosing from a variety of layout templates. The color and photo combinations are endless, and the tool is simple to use. 
Want to get started? Here's how:
Simply go to the "Pro Tools" tab while logged into your account and click on the "Manage Themes" button from that page. Then click on the orange "Add Theme" button in the top right corner.
Option 1: 
Select the "Blank Theme" option from the pop up window. The tabs across the top of the next page will let you completely revolutionize the way you do sign ups. Let the transformation begin! 
Design Tab - From our palette, select colors for your background, buttons and text.
Layout Tab - Choose a template based on the number of images you'd like to add.
Images Tab - Browse from over 1,600 stock photos in our image library or upload your own.
Option 2:
Not ready to go completely custom? No worries, you can use one of our handy templates to get you started, then add several additional pictures. From the "Add a New Theme" pop up, select "Stock Theme." Browse our designs to find the perfect match, and then follow the Design, Layout and Images tabs to enhance and add to it. 
Once your theme is ready for its close up, be sure to name your theme and click the green "Save" button. 
You can then create a sign up as you always have in our easy to use wizard, and in step 2 you'll select "My Custom Themes" from the theme dropdown menu to find your high-stylin' new sign up design! 
Now work that event-organizing runway like you mean it.