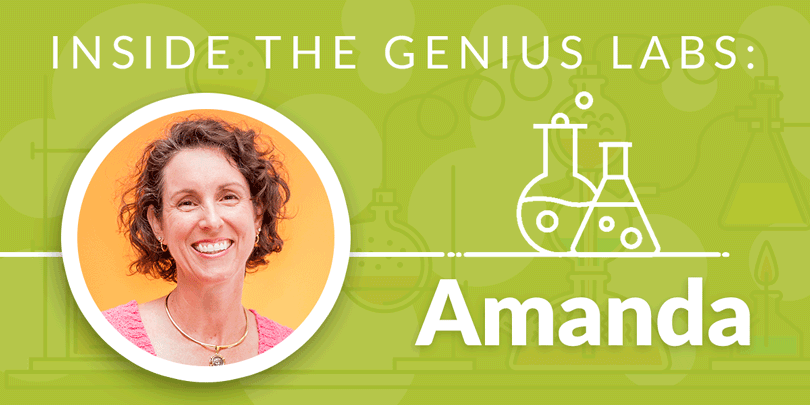 Name: Amanda Alford
Job Title: Customer Support Analyst
Staff Superlative: Most likely to tell you stories about her kids.
If I could do anything for a day, I would:
It's December in North Carolina, so I would want to go hiking with my family near Asheville. We would eat a relaxing lunch on the balcony of the Grove Park Inn and then stroll through the National Gingerbread House Competition entries.
What do you enjoy most about your job?
I love helping our customers find solutions that make their lives easier. Many of our sign up creators have large events to plan and only a short amount of time to make it happen. They are working hard to make a difference in their communities. When I can make their jobs easier by finding the solution they need, it makes my day.
How have you seen SUG organizers change the world?
I'm one of the lucky SUG employees who gets to see up close how our sign up organizers are changing the world every day. Right now, many organizations are creating Angel Tree and Adopt-a-Family sign up pages to help those in need during the holidays. The need is so great, and our customers are stepping up and making the holidays happier for those that have been struggling. It is heartwarming to see the passion people have for helping others.
Of our six core values, which one stands out the most to you? How do you see people in the company embodying it?
We want to "treat people better than we'd expect to be treated." Many of our customers are surprised when we answer their questions quickly with detailed instructions that are helpful. They don't expect that level of customer service from an online company. Customers are also surprised when we answer questions on the weekend. We set our standards for service very high so that we can regularly exceed our customers' expectations.
What's a funny story or favorite memory you have from working at SUG?
We have a lot of fun in our office when we all get together. My first team event was a water balloon version of capture the flag. I quickly realized that this group enjoys friendly competition and having fun. They changed into sports attire and ran around pelting each other with water balloons. It was hilarious!
What was your favorite day while working at SUG?
My favorite place to volunteer is Beds for Kids. The day I was able to deliver a bed to a little boy and pray with that family was super special.
We're grateful for Amanda's front-line support of SignUpGenius customers, and the heart she puts behind what she does. To learn more about our team, visit the About Us page.