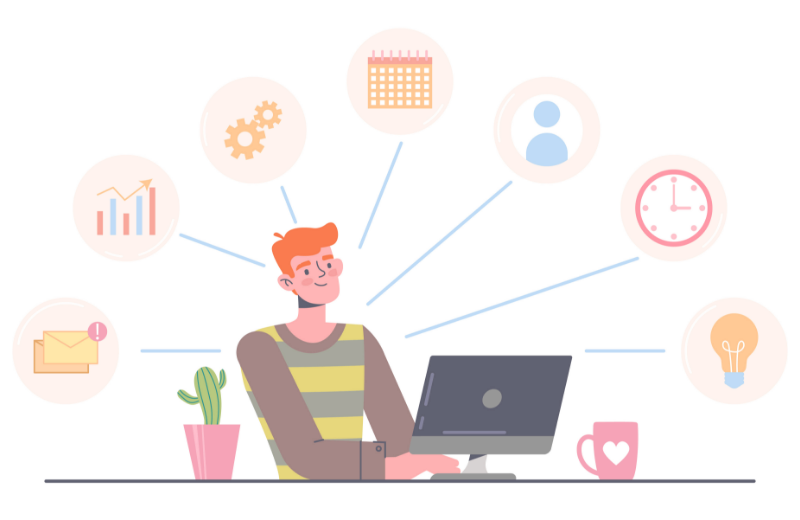 If you are the go-to person for rallying your group together, or are taking charge for the first time, we know it can feel overwhelming. Being the point person for all the organization means you are responsible for a lot of different tasks and people. But don't fret - we have tips to help you simplify and streamline your work throughout the process!
With a little planning and help from others, you'll be ready to organize any type of event. It all begins with a process. Here are a few tips to help you organize your next group or event.
Plan in advance
If you know that you are going to be leading a group, you should begin to prepare as far in advance as possible. You need to think through all that you need to do and the timeline that makes the most sense before your event arrives. Begin by considering your
budget
, the location your group will meet, who you are gathering together and what you need to collect from your participants; this could be anything from supplies to registration forms.
Sign ups offer an easy way for you to simplify your organization and allow for both you and your participants to stay informed and connected. To save yourself time and energy, you should automate as many of the tasks as possible.
Recruit leaders
Being the main leader of a group can be taxing. Delegating tasks and recruiting others will boost your leadership skills. Many organizers make the mistake of trying to perform too much of the work on their own.
Adding administrators
to your account is an easy way to share the workload and offers a chance for you to split some of the main responsibilities. You can assign specific roles to others in your committee to ensure all major areas are covered.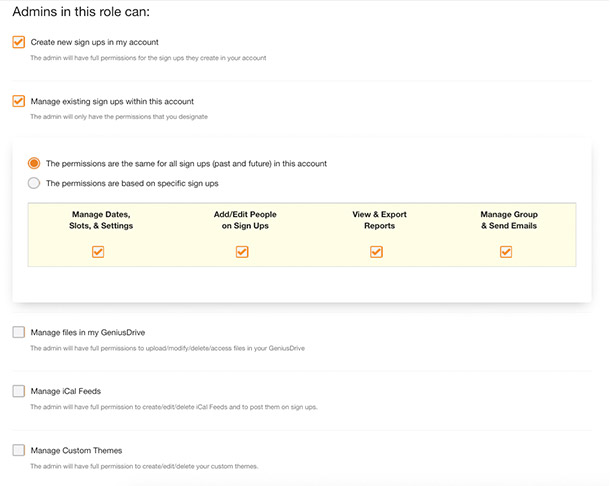 Outline expectations clearly
To ensure that your group is prepared and knows what to expect, outline all the important information for them from the start. Try including custom details in your sign up so that important details and logistical information is clearly posted and available for review.
With our custom confirmation feature, you can also include additional instruction or provide follow up information to your participants. Need to attach a guide or larger document? You can include these in the confirmation email or attach them directly to the sign up page.
Adding slots to your sign up can be used to determine time shifts, schedule volunteers, and collect supply needs or money. If you have multiple events or sign ups to share with your group, consolidate them in one spot so that it's easy for everyone to view. This also keeps you from having to share multiple links when communicating with those in your group.

Promote your event
With all the hard work you put into organizing, you want to make sure that your group's event is a success! If your participants aren't rallying behind you, what's the point of all that you've done?
Spreading the word about your group event is imperative if you want people to show up. Think about the best ways to communicate with your group, such as email, text or social media. Try these 5 ways for promoting your sign up to raise awareness, draw interest and get others to join you when your event rolls around.
By promoting your sign up, you'll recruit more volunteers and attendees to ensure your event is a hit!
Communicate openly
Communication with your group is key. It's important to begin strong communication from the start and follow up as your event draws near.
Reminders and confirmations
to those helping and attending are an easy way ensure people know what to expect leading up to your meeting. You can customize the text that is sent to your group so that it includes the information pertinent to those involved and has all the details you want to share.
If you are utilizing a sign up for your communication, there are multiple ways to message your group. Whether you choose to send emails or text messages, your group will be well informed and have the option to reply to you with any questions regarding what you've sent out.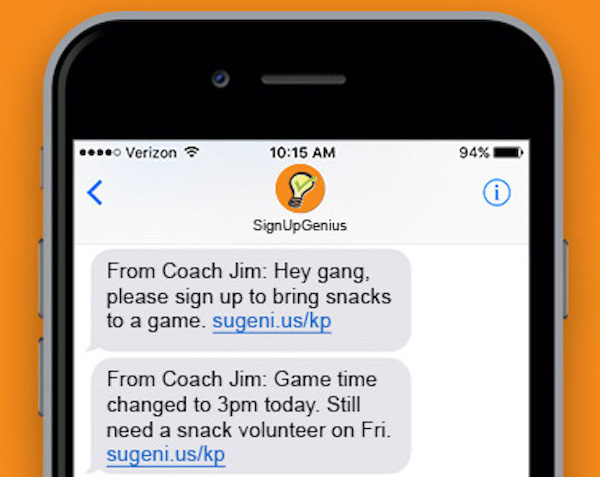 See! We told you that organizing groups and planning events isn't all that bad. Once you get the ball rolling, all the action items quickly begin to fall in place.
Don't forget how sign ups help simplify so many facets of event and group organizing. So get out there and start organizing your next group - today!