Sign Up Guide: Girl Scout Cookie Booths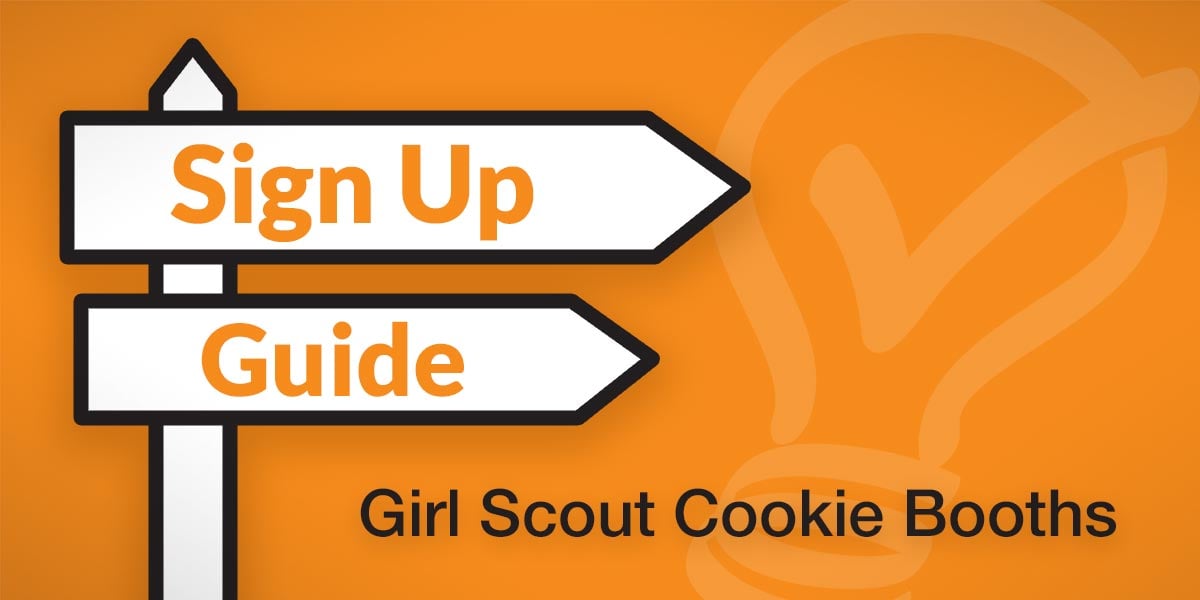 Selling Girl Scout cookies is more than just thin mints and tagalongs. It's an opportunity for girls to learn and grow in a variety of skills. A lot goes into organizing shifts, schedules and locations to get those yummy cookies into hungry bellies. Here's our guide on how to simplify your troop cookie sales by creating an online sign up to organize volunteers.
Setting the Schedule
Creating an online sign up simplifies the scheduling process.
On your sign up, create a schedule of booth locations and shifts in separate slots. We even offer a tool to schedule recurring days or time slots on a sign up. Generally, shifts are best limited to one hour for younger girls and two hours for older girls.
Schedule separate slots for adults and scouts on the sign up. As a rule of thumb, it's best to have at least two adults, and limit shifts to no more than four girls.
It's also a good idea to list best practices on the sign up or attach a document with guidelines for the troop to refer to.
Tools to "Tag Along"
Here are some helpful features for taking your sign up to the next level:
If you are creating multiple similar sign ups, our sign up duplication feature is handy way to speed up the process.
Since cookie booths happen at multiple locations, our location feature allows you link Google Maps directly to the sign up or to specific slots. Participants can open the map location directly on their phone for directions.
Our girl scout-inspired sign up designs will help your group page look great! During the sign up creation process, try these theme titles: Girl Scouts, Girl Scout Cookies, Girl Scout Fun or Girl Scout Cookie Sales.
Try out one of our premium designed themes or customize your own theme with multiple images, layouts and coloring to get a look that matches your troop.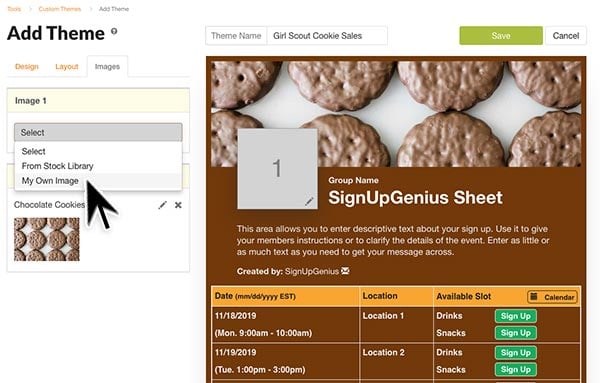 Helpful Resources
Organizing cookie booth sales gives girls the opportunity to grow in their leadership skills and confidence. Plus, you're investing in building the next generation of female entrepreneurs and business leaders.