New 2018 Holiday Designs from SignUpGenius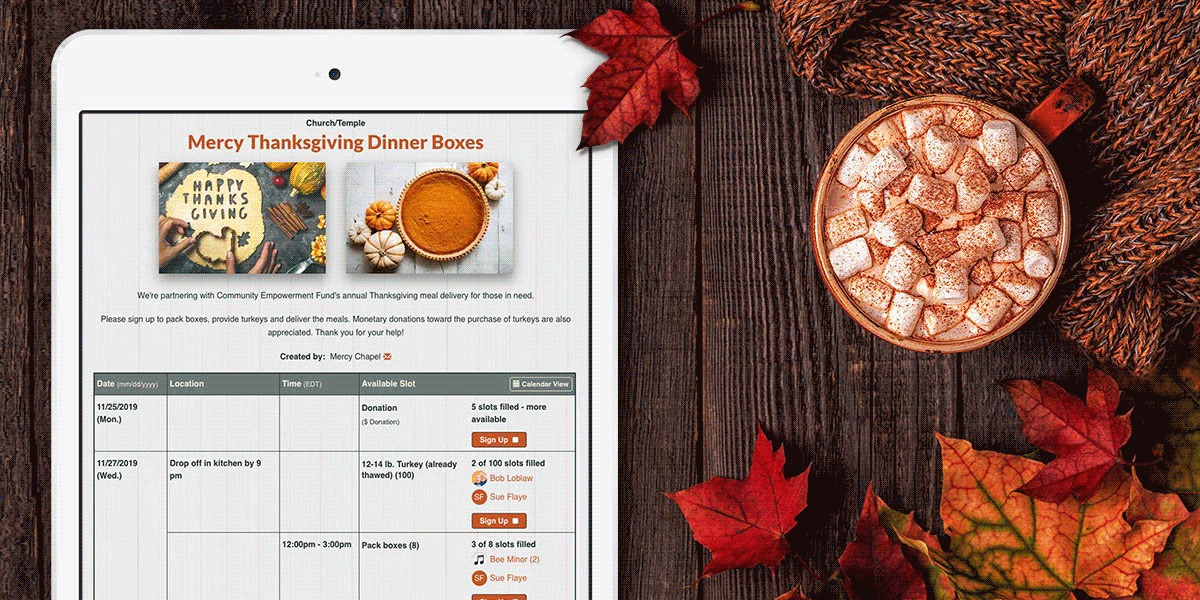 The holiday season is kicking off, and we have a smorgasbord of festive new sign up themes to help you plan every party, fundraiser or potluck dinner on your calendar.
From holiday donations and gift-wrapping fundraisers to Friendsgiving gatherings and Secret Santa games, there's a design for any merry event.
All SignUpGenius accounts have access to hundreds of single-photo layouts. Upgrade to a premium subscription to get exclusive multi-photo designs, plus a custom theme builder. Happy holiday planning!
Choose Your Plan View New Themes