Look Who's Talking!
See what people have been saying about SignUpGenius!
Debt-Proof Living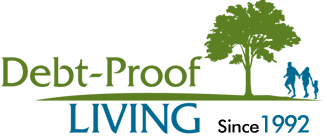 Debt-Proof Living offers a proven money management plan to help individuals toward financial freedom and has named SignUpGenius to their "picks of the month" list in their February 2013 newsletter! Debt-Proof Living spotlights SignUpGenius.com as "technology to improve your financial life." The February write-up focuses on how SignUpGenius is a great FREE sign up site where you can "organize gift exchanges, meal deliveries, party RSVPs and so much more…in one place."
TripAdvisor.com
Shawn Rauhala, Benefits Specialist at TripAdvisor has found SignUpGenius a useful tool as he plans the company's monthly chair massages schedule (now how's THAT for an employee perk?). He says, "[SignUpGenius] was EXACTLY what I was looking for."
CoolMomTech.com
Cool Mom Tech is the intersection of tech and style, of parenting, practicality and fabulosity, brought to you by the same moms behind the influential shopping and design site, Cool Mom Picks. In a recent review, CoolMomTech said that SignUpGenius "is going to make a lot of parents' lives a lot easier. Especially if you're a room mom, a coach, a troop leader, or even a teacher."
Thanks to all of you that are spreading the word about SignUpGenius!