Giving Tuesday - Inspired to Give Generously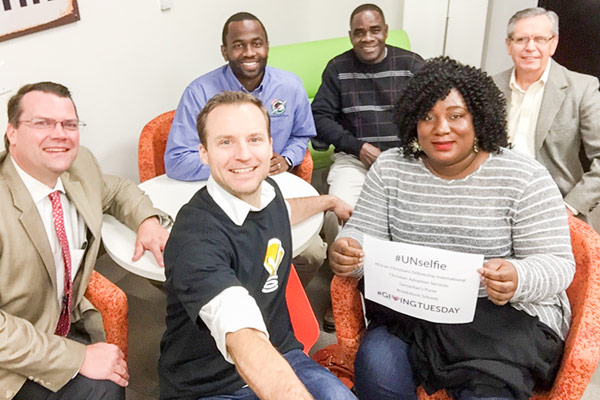 Here's a trend we can all get behind: #GivingTuesday is back. The global giving campaign reminds us to take a step back amid holiday shopping, parties and festivities to be generous. This was our second year participating at SignUpGenius, and we decided to up the ante: We donated $20,000 total — $5,000 to each of four North Carolina charities we've partnered with through the years. Representatives from each of the organizations visited our offices to receive their checks and speak to employees.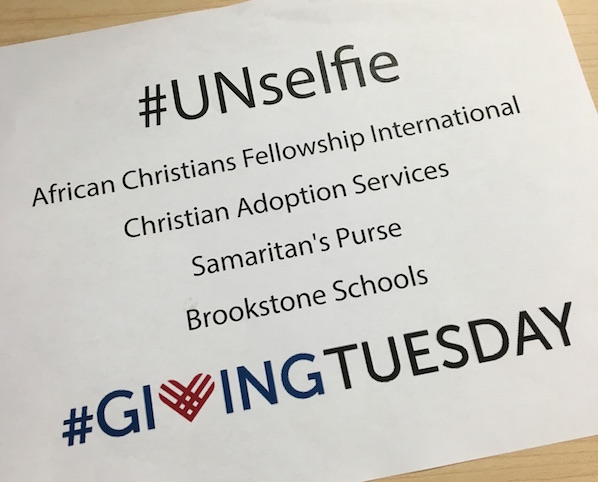 Our 2015 recipients:
Samaritan's Purse
Brookstone Schools 
Christian Adoption Services 
African Christians Fellowship International 
We're truly grateful for all the inspiring groups that use our site to make a difference in their communities and are honored we can help further these causes. Our mission is to empower people to change the world by making it simple to organize groups. We believe that well organized ordinary people can and WILL change the world! Visit here to see how SignUpGenius give back throughout the year. 
Where will you donate this year? Snap your own #UNSelfie and spread the joy of giving!