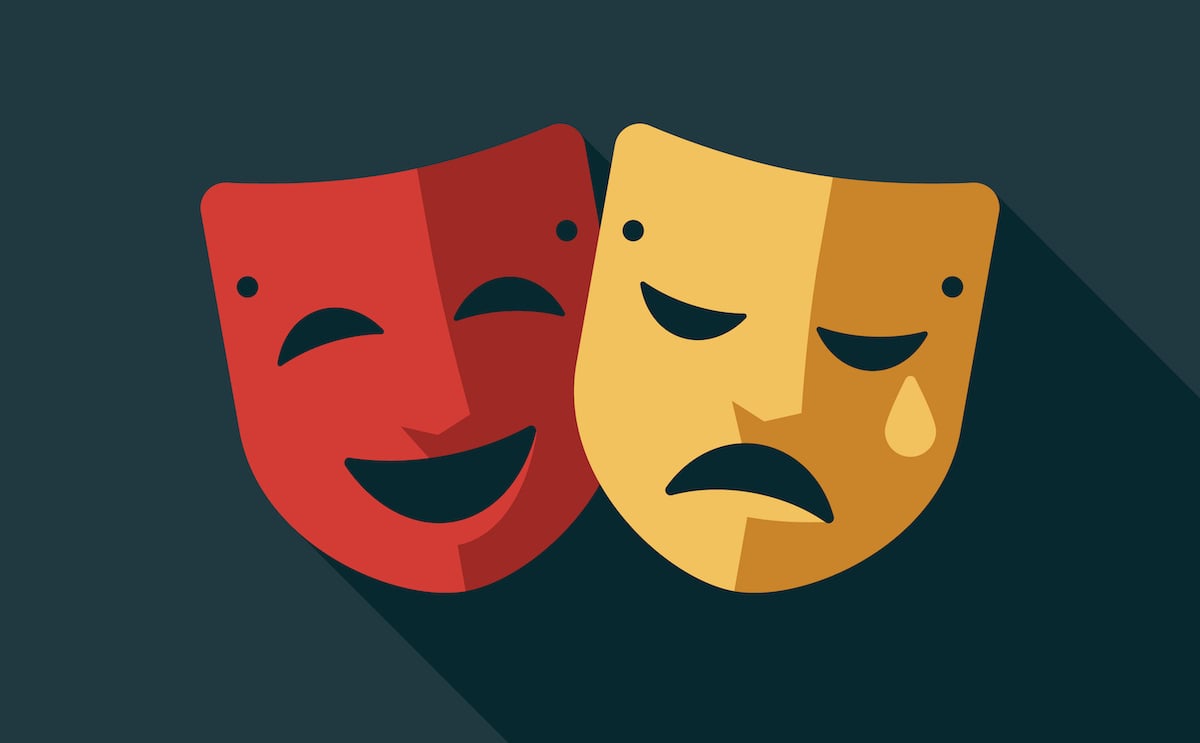 There's a lot of work happening behind the scenes to bring the magic of theater to the stage. It takes a dedicated team to put on a show from the production crew to ushers and ticket sales. Theater groups often organize other events to grow theater in the community from camps and workshops to fundraisers and festivals. Volunteers play a crucial role to support areas such the box office, set design, promotion, concessions and more.
Those superstars in charge of organizing community theater events and volunteers are likely handling many other responsibilities. Sign ups simplify event planning for theater groups so you can focus on creating experiences that entertain and inspire your audience.
Here are five ways that sign ups help simplify organizing and communication for theater groups:
Schedule auditions to cast roles
There's nothing like the excitement of starting a new production and dreaming of opening night. Online sign ups make it easy to announce and schedule auditions so you can find your next group of stars. You can use the
automatic time slot feature
to easily schedule auditions over multiple times and dates.
You can include custom questions on the sign up to find out important information like their desired role and audition song. Once the audition is booked, share more details by sending custom confirmation and reminder emails. Save time and handle less paperwork by attaching forms to fill out or sheet music to help performers prepare for their audition.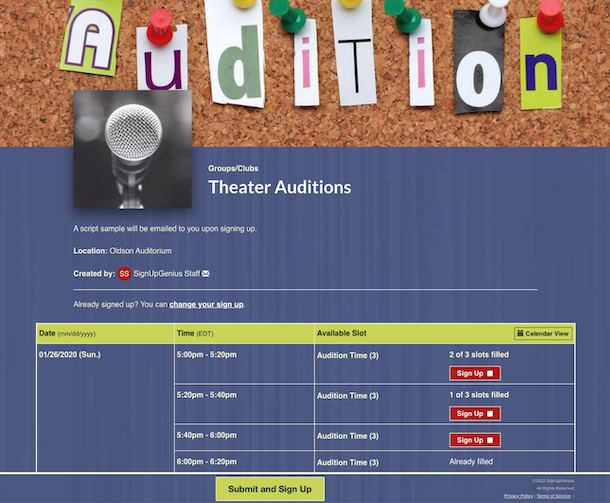 Coordinate production volunteers
Online sign ups make it easy to recruit and coordinate volunteers to support your community theater group. Whether people have a few hours to contribute or love to be involved with every phase of a production, it's easy to set up a schedule for different roles. You can create slots for various volunteer responsibilities on your sign up and request donated items to use for props and set design.
If you create multiple sign ups for volunteers, auditions, events and more, you can display all of your opportunities in one place with our portal page feature. The portal page serves as a customizable online hub. With this feature, you can design a custom web page for your theater or drama club. The page can house multiple sign up opportunities, downloadable files, and additional information about your organization.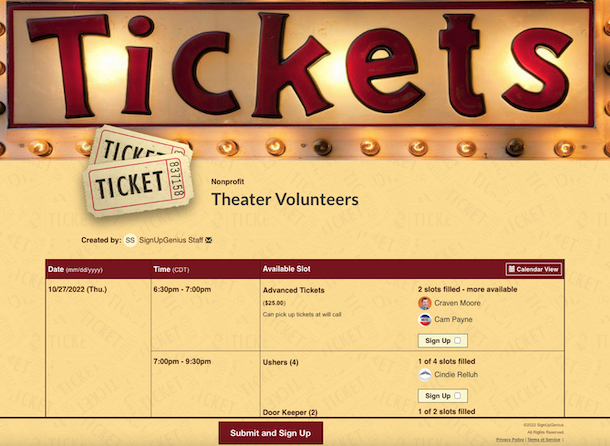 Simplify ticket sales
Sign ups can support your box office by taking care of online ticket sales. It's easy to add slots for tickets and process purchases with
LumaPay
, our new online payment technology powered by Stripe. Entice more people to see your production during opening weekend when you offer discounts for purchasing a certain quantity of tickets or buying by a specific date.
You can also add payment slots for souvenir and concession items, helping your team plan and simplify operations on show nights. Set up a LumaPay account in just a few steps and customers can pay with their credit card or digital wallet. You'll have access to payments data and insights with the dashboard functionality and reporting offered with LumaPay.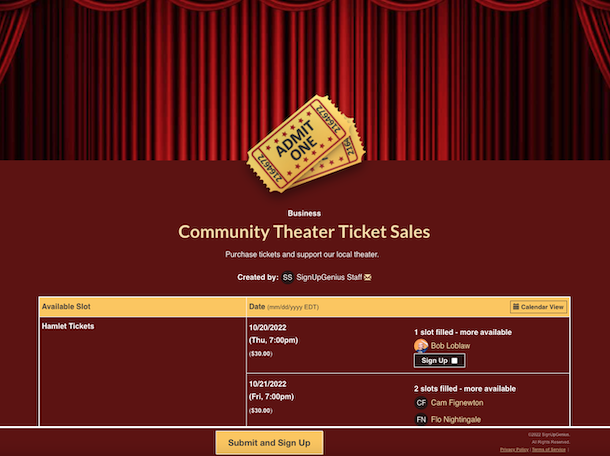 Coordinate fundraising events
Hosting a fundraising event is a fun way to connect with the community and grow support from donors and volunteers. Online sign ups help take the stress out of organizing your event, from coordinating volunteers to selling tickets. Create a schedule with your volunteer needs and get the word out by sharing the sign up link on social media and in digital communication such as email and newsletters.
Make your sign up memorable with one of hundreds of professionally designed themes or customize your own design to reflect your group or event.
Looking for inspiration to plan a fundraising gala? Check out these theme ideas.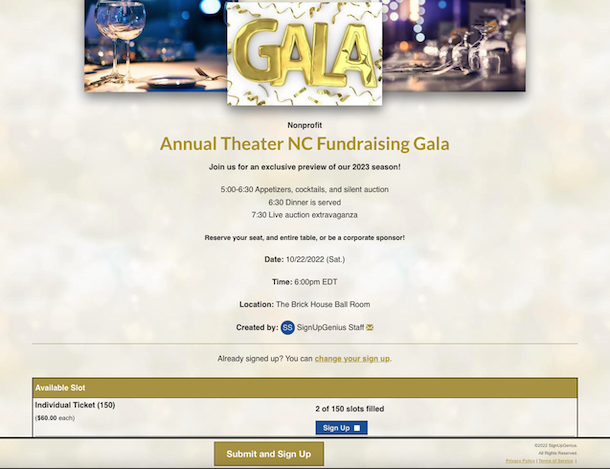 Offer camp and class registrations
Offering educational opportunities like classes and summer camps is an important focus for many theater groups. Yet, you'll need a system that simplifies the registration process. The more difficult it is for people to register, the less they'll participate.
Sign ups streamline registration for a variety of theater camps, classes, and workshops. With a simplified process, you'll have more participation and more time to focus on helping people discover and grow their acting skills. Setting up payment slots on the sign up makes it convenient for participants, allowing them to register for events and pay related fees in one place.
Creating separate sign ups for each event keeps your team organized and helps people find opportunities that are the best fit. We have several features that allow you to consolidate and display your sign ups in one location. It's a perfect way to make all your registration sign ups easy to find.
Theater brings creativity and joy to your community and cultivates a vibrant local art scene. Online sign ups help simplify organizing for theater events and volunteers, so you have more time to spend planning experiences to remember.