50 Classic Kids Movies to Watch with the Family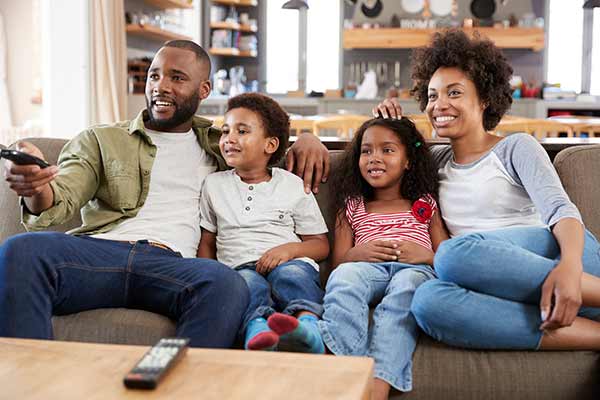 Is your family movie night in need of a punch of pizzazz? From beloved classics to animated films to new releases, this list of 50 must-see films has you covered. Which one will become the most requested family favorite? There's only one way to find out.  
Annie (1982) - Annie, a redheaded orphan, leaves the dreary orphanage to go live with millionaire Daddy Warbucks and his staff. It looks like the perfect ending when Annie's "real" parents show up to take her home, but Annie isn't so sure.  
Mary Poppins (1964) - When the Banks children, Jane and Michael, put an ad in the local paper in search of a new nanny, Mary Poppins arrives on the scene with magic, music and an unforgettable group of friends.
The Muppet Movie (1979) - After a meeting with a movie mogul, Kermit the Frog makes his way to Hollywood in search of fame and fortune. Along the way he meets classic Muppet characters including Fozzie Bear, Gonzo and Miss Piggy, who join him on his adventure.
Emmet Otter's Jug-Band Christmas (1977) - It's Christmas and the Otter family has fallen on hard times. When they hear about a talent contest with a $50 cash prize, they decide to enter. The songs are catchy and the early puppetry is charming in this wonderful film produced and directed by Jim Henson.
Herbie: The Love Bug (1968) - When the pearl-white, fabric-sunroofed 1963 Volkswagen racing Beetle named Herbie and his cool driver Jim Douglas win a car race, they both discover that #53 is ready for bigger adventures.
Spy Kids (2001) - Two kids must become spies to save their parents who are taken by an evil mastermind. Cool gadgets and exciting action sequences are just a few reasons your kids are going to want to watch this one again and again.  
101 Dalmatians (1961) - This classic animated Disney movie tells the tale of a litter of spotted Dalmatian puppies and the evil Cruella de Vil who thinks they would look better as a coat. When the villainess finally catches the spotted canines, the pups hatch a plan to break free.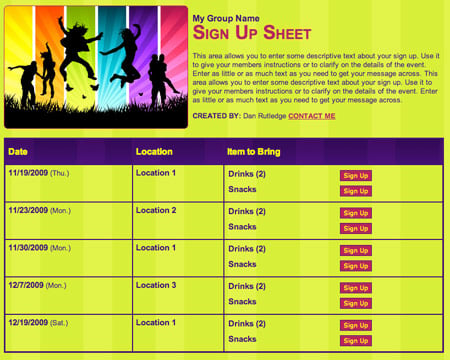 The Sandlot (1993) - This touching coming-of-age story takes place in the summer of 1962 when a new kid moves to the neighborhood and meets a group of friends who love playing baseball and finding trouble in the sandlot.
Toy Story (1995) - Andy's dream of getting a Buzz Lightyear action figure for his birthday come true, much to the chagrin of old favorite toy Woody. The playroom comes alive as the newcomer and Woody battle it out for Andy's affection, learning powerful lessons about friendship along the way.
Fantasia (1940) - The beloved Mickey Mouse stars in this animated classic that was groundbreaking in its day. While there is no dialogue in this film, there are dancing elephants in tutus, a defiant broom and other memorable scenes set to classical music.  
Goonies (1985) - A group of neighborhood kids don't have long to save their homes from foreclosure. The solution? Finding pirate treasure, avoiding the bad guys and saving the day. This movie includes some foul language and is probably best for tweens and older.
Babe (1995) - With the help of his owner, a small farm pig finally realizes his big dream of becoming a sheep herding dog. A great story for anyone who aspires to become something outside the ordinary.
---
Plan a friends and family make-your-own pizza party with a sign up. SAMPLE
---
The Sword and the Stone (1963) - Before he became one of the most beloved kings in English history, Arthur was a poor boy with lots to learn. With the help of a wizard named Merlin, Arthur finds his path and learns about love, kindness and bravery along the way.
Charlie and the Chocolate Factory (1971) - Do yourself a favor and catch the original version of this classic film, which takes golden ticket finder Charlie and his flawed and funny companions through the magical candy factory of Willy Wonka.
Where the Red Fern Grows (1974) - This story takes place in Oklahoma in the 1930s and tells the tale of a boy and his quest to have his very own red-bone hound hunting dogs. A true man meets man's best friend classic.
ET (1982) - Learn what happens when an alien far from home is taken in by a suburban California family. A great introduction to the science fiction genre.
Heidi (1937) - Don't miss the opportunity to see this black-and-white film starring one of America's treasures, Shirley Temple, who plays an orphan girl uprooted from her grandfather's home in the Alps and forced to live with her sinister aunt.
The Last Starfighter (1984) - Beating his favorite game was just the beginning. Now avid gamer Alex Rogan must train with an elite group of Starfighters in a quest to save the world.
Sound of Music (1965) - A postulant leaves the safe harbor of the convent to become a governess to the seven children of naval officer Captain Georg von Trapp. Your family will be singing along with Julie Andrews and company in this can't-miss classic.
Escape to Witch Mountain (1975) - Two orphaned siblings with psychic powers are the target of a scheming millionaire until they escape his greedy clutches and the real adventure begins.
Wizard of Oz (1939) - A lost girl from Kansas follows the yellow brick road with a Scarecrow, Tin Man and Cowardly Lion in search of the wonderful Wizard from Oz who she hopes can get her safely back home.
Bedknobs and Broomsticks (1971) - A witch-in-training, played by Angela Lansbury, enlists the help of three crafty children and a magical traveling bed in search of a missing spell to help Britain win the war.
Chitty Chitty Bang Bang (1968) - Eccentric American inventor Caractacus Potts, played by Dick Van Dyke, rebuilds the family roadster to float, fly and drive on the open road. Adventure is around every corner as the car clearly has a mind of its own.
Jungle Book (1967) - This animated jungle movie about Mowgli, a child raised in the Indian jungle by wolves, will have your family singing and dancing to beloved tunes including "Bear Necessities" and "I Wa'Na Be Like You." When the evil tiger Shere Khan arrives on the scene, his friends Bagheera the panther and Baloo the bear try to convince him to leave the jungle.
Born Free (1966) - The whole family is going to love this true story of an English couple who adopt a pet lioness, Elsa, and teach her how to survive in the wild to avoid life in captivity. The title song and film score both won Academy Awards.
---
Bring your sports team together for a movie night with a sign up. SAMPLE
---
Parent Trap (1961) - Even if your brood has seen the Lindsay Lohan version of this movie, you must put this 1961 film staring Hayley Mills on top of the list. This movie tells the story of separated twins who meet each other at camp and decide to switch houses upon their return in the hopes of reuniting their divorced parents.
The Music Man (1962) - Con man Harold Hill goes to Iowa with plans to deceive the naïve Midwesterners out of their money. Posing as a band leader, Hill promises to assemble a stellar group of musicians while pocketing the money from the townspeople. Only love can save the day.
The Little Mermaid (1989) - A beautiful red-headed mermaid makes a deal with a sea witch to turn her into a human so she can find her prince and true love. The price? Her voice.
Swiss Family Robinson (1960) - In the midst of fleeing their country, a family of five gets stranded on a deserted island where they they learn to thrive and survive making a home in a large tree. The big question is whether or not to return to civilization. If you've toured the tree at Disney, catch the movie for the whole story.
Old Yeller (1957) - While his father is away on a cattle drive, a teenage boy finds and falls in love with what at first is thought to be a good-for-nothing mutt. The yellow lab mix quickly finds its way to the heart of the family. The rumors are true — pack plenty of tissues.
National Velvet (1944) - Twelve-year-old Velvet Brown and her horse aspire to win England's Grand National Sweepstakes. With the help of a knowledgeable-yet-reluctant retired jockey and her family, they go all the way to the top. If you've got a horse lover in the family, this is certain to be a hit.
Benji (1974) - Nominated for an Oscar and winner of a Golden Globe for best song, "Benji's Theme (I Feel Love)," your family will enjoy this movie with the original "Benji dog" as he leaps into action when two children are kidnapped.
My Fair Lady (1964) - What does it take to turn a common flower girl into a lady of high society? Henry Higgins, a snobbish and overly confident speech professor, finds out when he meets Eliza Doolittle and gets way more than he bargained for.
That Darn Cat! (1965) - While making his usual rounds in the neighborhood, an urbanite Siamese cat finds himself in the apartment of crooks holding a bank employee hostage. After the hostage puts a message on his collar, the FBI tries to track down the woman by following the mischievous cat.
Support Your Local Sheriff (1969) - Jason McCullough, a laid-back gunslinger and con man, decide to take up the job of laying down the law in a small Colorado town following a gold rush. The new sheriff and his trusty sidekick are in it for the money, but how will they fare when real trouble comes to town?
Bad News Bears (1976) - Does your family like to play ball? Check out this family favorite about a team of misfits who are coached by a past-his-prime coach played by Walter Matthau.
Charlotte's Web (2006) - A scared barnyard pig works with a clever spider to hatch a plan to keep him from becoming bacon at the end of the season. A storybook classic come to life, this movie shows what life is like inside the pen.  
My Neighbor Totoro (1988) - Introduce the family to a new genre of film with this charming Japanese anime movie about two sisters who move to the country while their mother recovers from illness. Out in the woods they meet a mythical character, Totoro, who introduces them to a world of fairies and other woodland creatures.
---
Throw a neighborhood backyard BBQ bash with a sign up. SAMPLE
---
Star Wars (1977) - No "must" movie list is complete without a viewing of Star Wars. This film is nostalgic for parents and fun for kids as the good guys and bots battle against Darth Vader (enter breathing imitation here) and the dark side. The force will be strong with you after watching this movie again and again.
Homeward Bound (1993) - Chance, an American bulldog, Shadow, a golden retriever, and a cautious cat named Sassy are dropped at a ranch before their family leaves for vacation. As time passes, the family pets start to worry they have been abandoned. When they decide to take matters into their own paws, they strike out on their own to try to find their way home through the California wilderness.
James and the Giant Peach (1996) - Ever considered traveling by produce? In this movie, James hitches a ride to New York with bugs inside a giant peach to escape from his two cruel aunts.
The Princess Bride (1987) - While this movie is suggested for ages eight and older, it had to make the list. With adventure around every corner, guest star appearances, classic lines and a storybook feel, this is a favorite for kids and parents.
Alice in Wonderland (1951) - As Alice in Wonderland can tell you, following a white rabbit down a hole leads to a lot of trouble and run-ins with crazy characters. Follow Alice as she tries to get home with the Queen of Hearts hot on her heels.
Jumanji (1995) - Two kids find a magical board game with adventurous and dangerous consequences. The only way to save the day is to finish the game.  
The Polar Express (2004) - All aboard this tried and true holiday film that takes a boy on a magical ride to the North Pole. The kids will love this holiday classic that is a great pick every day of the year.
Holes (2003) - Your kids think they have it bad? Check out this movie adapted from the popular novel where kids are sent to a detention center in the desert to dig holes for reasons unknown to them.
Little Women (1994) - This touching movie tells the classic Louisa May Alcott story of the March sisters — Meg, Jo, Beth and Amy — growing up during and after the American Civil War while their father is away fighting for the cause.
Because of Winn-Dixie (2005) - A 10-year old girl moves to Florida to live with her father where she finds herself alone and missing her friends. After picking up a stray dog she names after the grocery store where she found him, her life gets a lot better.
Peter Pan (1953) - Tinker Bell, Wendy and the Lost Boys follow Peter Pan's magical lead to Neverland where they battle it out with Captain Hook.
Home Alone (1990) - Young Kevin makes the most of time by himself after his family forgets him at home when they leave for holiday vacation. His joy quickly turns to panic when he encounters two goofy would-be robbers.
Pop some popcorn and get a start on this classic list. A movie marathon never looked better! 
Courtney McLaughlin is a freelance writer in Charlotte, N.C. She gratefully shares her life, home and heart with her daughter and their dog.
Additional Movie Lists and Suggestions
20 Best Christmas Movies of All Time
25 Best Sports Movies
25 Favorite Halloween Movies to Watch with the Kids