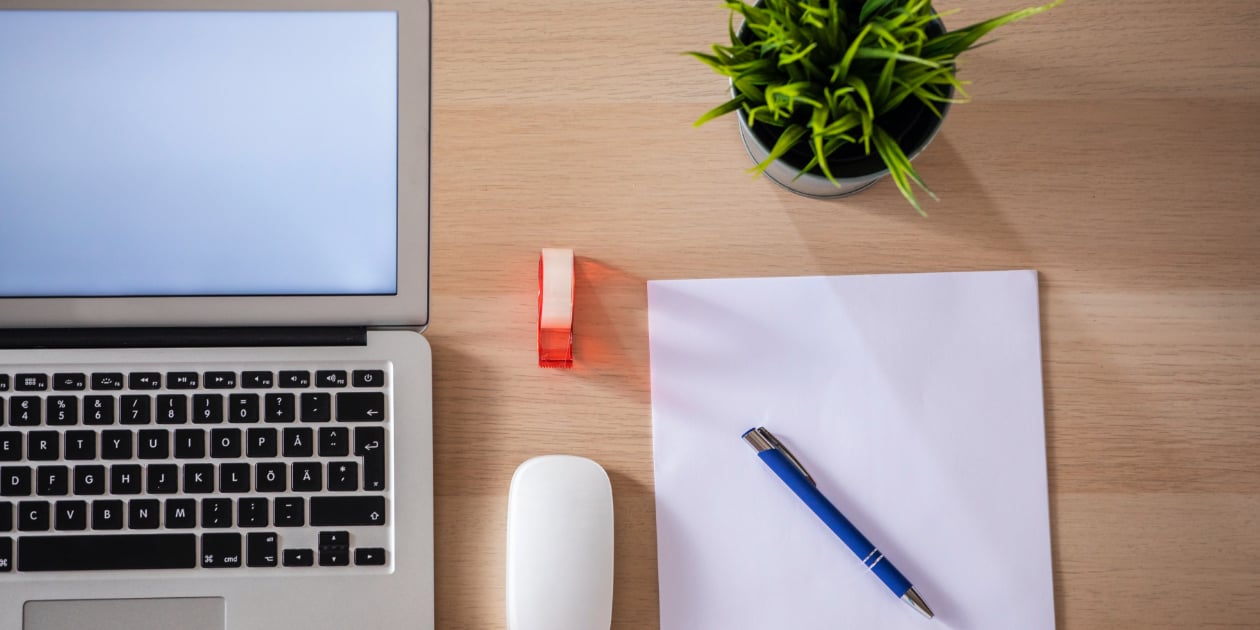 Vague suggestions like planning ahead and working smart on projects often fail to provide detailed advice for increasing efficiency. In addition, aspects like teamwork, work environment and morale are sometimes left out of the productivity and project management conversation. 
Check out our favorite ideas to keep you and your team productive and projects moving forward. After all, SignUpGenius exists to increase productivity by making it simple to organize groups. Now, let's get to work! 
Practical Project Management Ideas
These ideas are straightforward and easy to implement when raising productivity levels.
Take a Class - To learn the art of project management, find an online course or a helpful YouTube video that teaches the basics. The time you put into learning will likely have a ripple effect on your efficiency level.
Find the Right Software Service - Search Capterra to find the software that is the right fit for your project. When a full organization utilizes the same software, everyone's productivity increases. A few of our favorites are Trello, Teamwork, Redbooth, AirTable and Basecamp.
Make a List - Nowadays there are so many ways to make simple lists. From robust smartphone apps and electronic spreadsheets to the classic paper and pen, a list will help you get the jumble of tasks out of your head and into a space where they can be prioritized.
Increase Diversity - Companies that hire a diverse crop of talent have a competitive edge when it comes to productivity. Hiring managers, look to bring in people who differ from others on the team and will offer a new perspective on projects.
Utilize Forms - If you receive a good number of emails about a given subject, it may help for you to create a request form using Formstack or Google Forms. Versatile and as complex as you need them to be, forms are a fantastic tool for streamlining project management.
Embrace a Gantt - Gantt Charts are a project management staple and work well for people who learn visually or need to track multiple projects at once. Search the Internet for Excel templates or find an app that creates basic Gantt Charts.
Create Job Descriptions - If you have a complex, long-term project, consider creating an org chart specifically for the project or a detailed job description for each team member, even volunteers.
Time Batching - Lump your time together and complete like-minded tasks at the same time.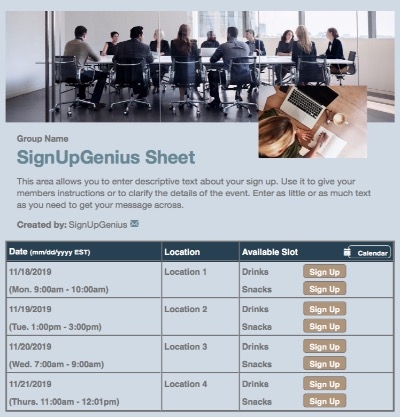 Time Tracking - Using a solution like TimeTap to track the time you spend on certain projects will inform your team as you estimate how long future projects will take. Cassy Aite, Co-Founder and CEO at Hoppier, recommends tracking your team's time religiously. "Although it seemingly doesn't have much to do with project management, it's actually crucial," states Aite. For a full month, Aite and his team tracked their project time as they worked. At the end of the month, they knew roughly how much time it took to do each task, making it simple to set realistic deadlines for future projects.
Use APIs - Add-ons like Zapier can connect your favorite apps and increase overall productivity. Play around with the tools you are already using and learn shortcuts for integrating them.
Dictation - If you tend to get ideas while you are driving or multitasking, a dictation device, an app for recording voice memos, or a smartphone with this feature may be a fantastic investment. Recorders are also handy for fast-paced meetings where you want to be present as opposed to taking notes.
Back Up Your Work - This idea may seem ordinary, but every day people lose their data on accident. Create a process for backing up your work as you go, or invest in a backup option like Box, Backblaze, Azure, Dropbox, Google Storage or an external hard drive device.
Document Procedures - Sean Clancy, SEO Director at Edge Marketing, suggests assigning standard operating procedures for all tasks to ensure consistency across the board. With benchmarked techniques, you can easily pinpoint employees in need of additional encouragement or training.
Notetaking App - Keep all of your meeting notes in one place with a single app. Better yet, make them searchable by keyword or tag. Examples of notetaking tools include Evernote, One Note, Google Docs and Bear. Not ready to go digital on your notetaking? That's okay! Try choosing a notebook that is easy to scan or take photos of each page when you are done.
Schedule customer service strategy meetings with a sign up. View an Example
Team Tips for Project Management
Teams are the lifeblood of the modern company. Often collaborative committees and departments share work and manage projects together. These tips are made for teams as they collaborate and share information.
Communication - Agree on a company-wide tool for communicating quickly throughout the workday. While email can be helpful when communicating with people outside of your organization, it is worth scouting out more productive solutions when communicating briefly with peers at work about tasks. Consider using chat software like Slack, Microsoft Teams, WhatsApp or HipChat.
Assign a Single Project Owner - Drew Mandish, Director of Digital Marketing at ROI Amplified, points out how a single project owner allows an individual to ensure timelines are followed and that deliverables are provided. This process keeps small items from falling through the cracks and causing larger problems.
Go Agile - Adopt an agile project management method to increase your workplace productivity. Malte Scholz, CEO and Co-founder at Airfocus, names staying agile as one of his top project management tips because it allows his team to adapt to deadlines, stakeholders and goals. The agile method is especially common in technology companies like Airfocus where a single condition changing can shift your entire project. Research software like Jira, Zoho Sprints, GitLab and Scrumwise to shift your team into an agile process.
Simplify Online Payments - If you are a retail business, household service or a donation-based organization, consider adding an online payment option. If you already have this option, think through your user's experience as a team and come up with ways to make it better. Streamlining this aspect of a project will increase productivity, income and decrease questions.
Evaluate Efficiency - From time to time, host an audit to evaluate the company's productivity and celebrate team wins.
Encourage Authenticity - Authenticity is the practice of acknowledging your self-experience of who you are and then aligning your behavior accordingly. Employees who are truly authentic experience more cohesion and connectedness with their teams.
Plan for a lunch and learn with a sign up. View an Example
Foster a Productive Work Culture
Foster an emotionally safe environment by providing a healthy organization where projects thrive. Model high engagement and build trust with your employees as you provide a culture where they can focus and meet deadlines as a group.
Share Updates - Create effective internal communication channels. People need to know what is going on in the organization, so get innovative with how communication is shared. Consider an intranet platform or a regular cadence of team meetings designed for sharing internal information like project priorities and company-wide updates.
Coach Your Coaches - Train project managers in positive coaching tactics so they are equipped to bring out strengths in their team and offer encouragement when things get tough. Bring in an executive-level coach to show everyone the ropes and meet individually with each project manager.
Translate Purpose - According to the Harvard Business Review, a single inspired employee can produce as much as 2.25 moderately satisfied employees. Find ways to inspire and remind team members about how they are executing the company's mission and vision in their everyday projects and how much it matters. These reminders should be natural and organic as opposed to forced or canned.
Chill Out - Reduce stress in the workplace by encouraging mindfulness and positivity in addition to breaks between projects. The enemy of workplace productivity is burnout, stress, exhaustion, defeat and compassion fatigue. Your team needs to be refreshed and energized to keep up with project flow. Genius Tip: Check out these tips for re-energizing your workers.
Get Moving - Encourage employees to go to the gym during lunch or take an afternoon walk around the neighborhood or stretch between time blocks. "Even switching up your meeting location to the coffee shop around the corner or the park across the street provides new energy," says Edward Belleville, Content Marketing and PR Manager at Spacebase. Genius Tip: Start a company wellness program with these ideas and tips.
Build Self-Awareness - Set up experiences that help people learn more about themselves and others. Increasing empathy and relational credibility improves productivity and teamwork as you tackle projects together and grow as a group.
Innovate - Teams that innovate create high levels of productivity and synergy. Alexandra Zamolo, Head of Content Marketing at Beekeeper, explains how team members can be most productive when they are encouraged to be creative, disruptive and non-traditional. A brainstorm meeting serves as a good kickoff each week to get the ideas flowing. Whether you have a new project coming up or are running out of time on an older one, having your team together in one room to support one another on a project is rewarding.
Schedule project exit meetings with a sign up. View an Example
Create a Productive Office Environment
Environment impacts employee satisfaction, creativity and project output. Be sure to provide your team with an ideal workspace free from safety concerns and distractions.
Provide Hospitality - Give your team free coffee, tea, filtered water, fruit and snacks to enjoy while they work on tasks. When guests stop by for meetings or interviews, offer them fresh coffee or water. A little hospitality goes a long way to create warmth and show care in your workplace. Also, providing caffeine for busy project leaders is a win, win!
Think Ahead on Tech - Set your meeting space up with simple, but efficient technology. Make sure everyone knows the Wi-Fi password, tech support number, how to project their screen and even how to initiate an impromptu video conference call.
Flex It - Offer flexible office time. Not everyone thrives in the basic 9-5 desk space. Offer employees a percentage of time where they can work from wherever they want or establish certain days of the week as in-office days and other days as work from anywhere days. Giving choices where your employees work shows trust and focuses on project output.
Upgrade Tech - Provide new technology. It sounds so simple, but employees can instantly increase their productivity when given up-to-date tech tools. Provide laptops for employees to bring their computers with them to meetings, expanded file storage space and multiple monitors at each desk. Your project managers will thank you!
Light the Way - Give employees a choice of what their in-office lighting level is like. Make some spaces natural light only and for others set up bright fluorescents and everything in between. Allow simple ways for employees to gain control over their space and their projects will soar.
Add Creativity - Add creative elements to your workspace to encourage employees to think creatively and artistically. Bold murals, photo galleries and company images go a long way in personalizing a space.
Add Plants - Real plants bring color and zest to any office space, lifting moods and bringing pieces of the outdoors in. Encourage employees to bring in a plant or two or take the initiative to add a couple of hardy indoor plants to your overall office décor. Consider succulents, cacti, bamboo, peace lilies, ivy, air plants, spider and snake plants.
Optimal Temperature - It may go without saying that temperature changes in a workspace make a big difference. Set the thermostat to 71-72 degrees and allow people to move around the building into a space they feel comfortable with or install hooks to make is easy for people to leave sweaters or jackets at their desks for ongoing use.
Stand Up - Offer team members the option of standing desks so they can switch between sitting and standing as they work. Give large exercise balls to those who would like them in addition to chairs. Invest in a variety of office seating options to facilitate collaborative meetings.
Plan Fun! - If your projects feel boring or lifeless, bring in some fun activities a few times a year and increase team morale. Use these engagement ideas to get your employees more involved and when it comes time to dig into projects, they will feel more motivated. Genius Tip: In addition to engagement ideas, try a few of these event ideas to boost employee morale.
We recognize it takes a diverse team with innovative strategies to fuel a successful organization. Use a few of these tips to transform the way you and your team accomplish your work. And know we are here cheering you on in the effort to increase workplace productivity through exceptional project management!
Erica Thomas is a marketing strategist here at SignUpGenius and loves to nerd-out on new ideas for increasing productivity.