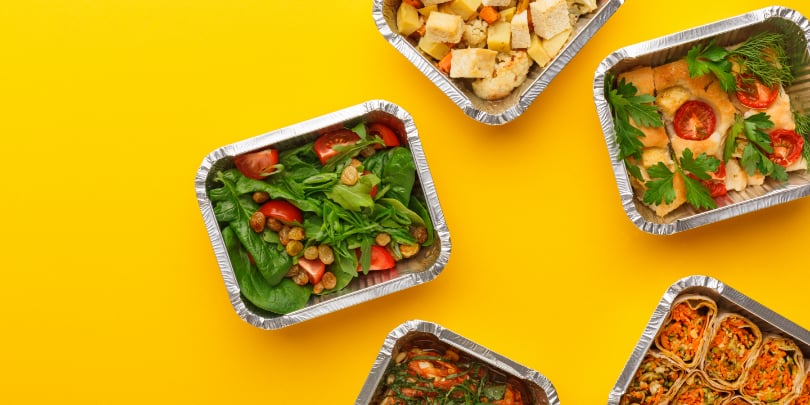 We all know someone who has a need. Sometimes a simple meal is an easy way to show love and compassion to a friend, co-worker or neighbor.
Better yet, organizing a meal delivery schedule is an easy way to make a big impact that's guaranteed to be appreciated. Check out these meal sign up tips to make sure you have all your bases covered.
Avoid Multiple People Bringing the Same Dish
The last thing anyone needs is half a dozen lasagnas being delivered to them. Using the required comment field allows people to list the dish they will bring. The comment will display beneath a person's name on the sign up slot. This way people who sign up for meals will (hopefully) avoid bringing the same dish that someone else has listed.

When you create your comment, you can customize the title so that it's clear what information you are asking participants to provide.

Communicate the Logistics
When you create a sign up, you have the option to enter detailed information that appears at the top of the sign up. You also have the option to enter a location for meal delivery. With our
location feature
, you can even link it to Google Maps.
If you'd rather not have this information listed on the sign up, you can create a custom confirmation message and list the recipient's address and phone number for coordinating meal delivery. This message is sent to a participant once they sign up — providing them with the additional information.

Genius Tip: Collect participant addresses on the sign up. You can share these with the meal recipient in case they'd like to send thank you notes to those who delivered meals.
Ensure Meals Get Delivered
The last thing you need is for people to forget about meal delivery. Fortunately, you can select the option to have
reminders automatically generated
to participants. You can elect to have reminders generated one to fourteen days before the event.
When people are expecting a meal, the last thing they need is for a participant to delete their sign up without notifying anyone. Lock slots to prevent any last-minute deletions. Participants must notify the sign up creator in order to cancel.

These features give you the power to design a sign up that will best suit your needs. Simply publish your sign up and send invites or share the link in an email, newsletter or on a group page on social media. This will help you recruit all the volunteers you need and provide a big meal help to a family or individual in need.