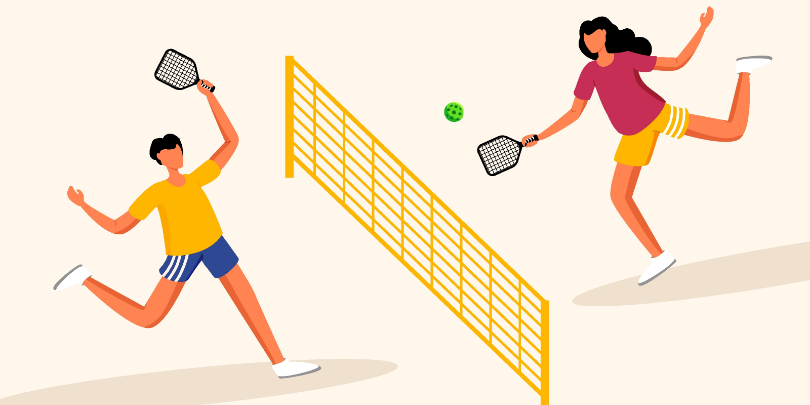 Pickleball is the sport of the moment, and rightfully so. As a game that can be played by most ages and skill sets, it has quickly become a popular hobby and pastime.  
With so many interested in playing the game, issues can easily arise when there is limited court space available. That's where sign ups come into play. Sign ups simplify scheduling for pickleball matches and eliminate the frustration of showing up to a packed court with nowhere to play.  
Learn more about how you can easily coordinate pickleball reservations with the help of sign ups: 
Showcase court availability 
Organizing your pickleball schedule with a sign up lets players know what courts are available and makes it easy to book a reservation at their convenience. Make sure you specify the court option and the date and time range for how long the match will last. This information will help outline each match and show players what they are reserving, and for how long.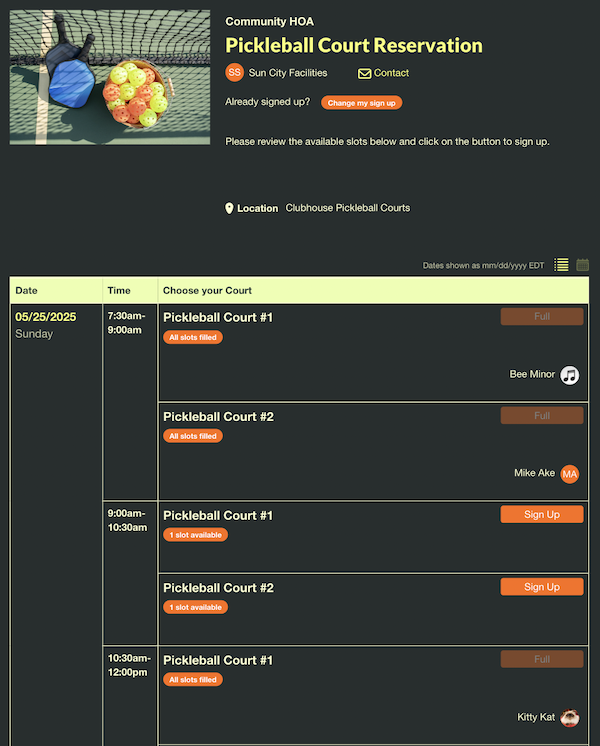 You can limit the quantity of slots that someone can reserve on the sign up to keep things fair and give everyone a chance to play. This eliminates the possibility of all the slots being filled by someone who is trying to reserve multiple options for future dates. 
When you start to create your sign up, don't make the mistake of creating individual slots for every date and time. Use our time slot generator and easily fill your sign up just by entering the parameters for your time slots, and we will do the work for you! See how easy it is with this helpful video.  
Organize schedules for different facilities and use the tabbing feature to keep all your sign ups consolidated in one place, making it easier for players to locate the courts where they want to play.  
Need help coordinating reservations for other recreation spaces? Check out these tips. 
Spread the word 
Unless you tell others about your new way of organizing, you'll still have people showing up and using courts whenever they want.
Promote your sign ups
to spread the word about your new method of match organization and eliminate confusion on the courts. 
You can share sign ups on social media, embed them on your website or send out a newsletter explaining the new process to members.  
With our premium plans, you can customize your sign up URL so, it's branded for promotion and easier for people to find.  
Automate reminders  
Want to avoid empty courts and missed matches? With
calendar sync
, the participant's selected time slot can be automatically added to their personal calendar after they sign up. This feature helps streamline their calendar management and keeps matches top of mind! 
You can also set up reminder messages to send to players automatically a few days before their reservation. 
With our paid plans, you can customize confirmation and reminder messages to include the information you need to share prior to a match. Remind players of the court rules, what they should bring with them and any additional information specific to your recreation spaces.  
Ready to streamline the way you organize pickleball matches? Create a sign up today and spend more time on the courts and less time coordinating matches.