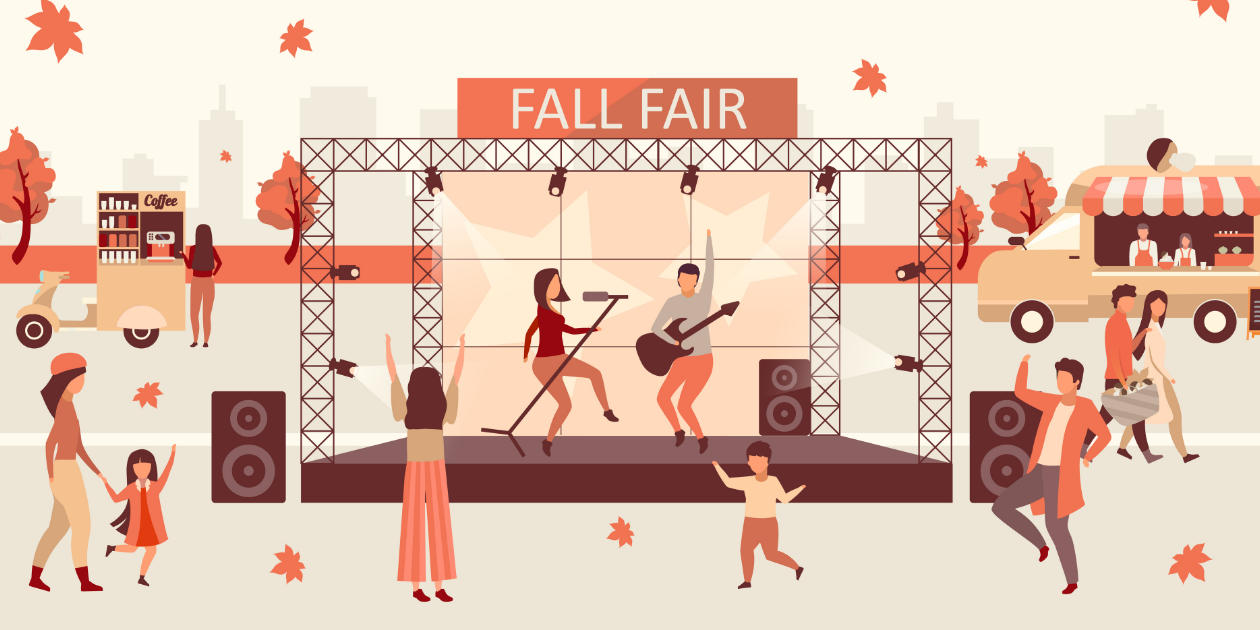 Our event calendars fill up as the temperatures cool, and fall festivals are a favorite tradition in many communities. From school carnivals to harvest festivals, these events bring people together to have fun and help raise money for important causes. It takes a team of dedicated volunteers to organize successful festivals, running everything from games and concessions to finances and publicity. 
You can easily coordinate volunteers and register vendors with online sign ups, simplifying communication and administrative tasks. Sign ups simplify the busy work, so you have more time to spend with your team and enjoy your event! 
Here are five sign up features to streamline organizing for your fall festival. 
LumaPay for ticket sales 
You can sell festival and raffle tickets on your sign up with
LumaPay
, our online payments tool. LumaPay makes collecting money simple with the power of Stripe, allowing people to pay with a credit card or their digital wallet. It's easy to get started by using an existing Stripe account or by setting up a new account in just a few steps. By integrating payments with your sign up, you can minimize transactions at your festival so people can jump in and start having fun.  
LumaPay also integrates with our Lumaverse Technologies brands such as Fundly and Membership Toolkit.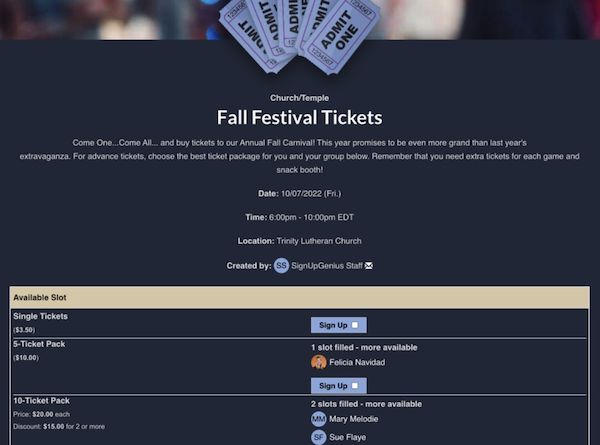 Start/Stop dates and slot locking  
Ensure festival volunteer needs are covered by preventing last minute changes to your schedule. Sign up creators can activate the
slot locking feature
, preventing participants from signing up, editing or deleting items after a specified date. Volunteers would need to contact the organizers directly to change or cancel their commitment.  

The start/stop date feature allows you to control when specific slots are available on a sign up and set a stop date to serve as a deadline. This allows you to inform your group when opportunities are open for sign ups and give everyone a chance to participate.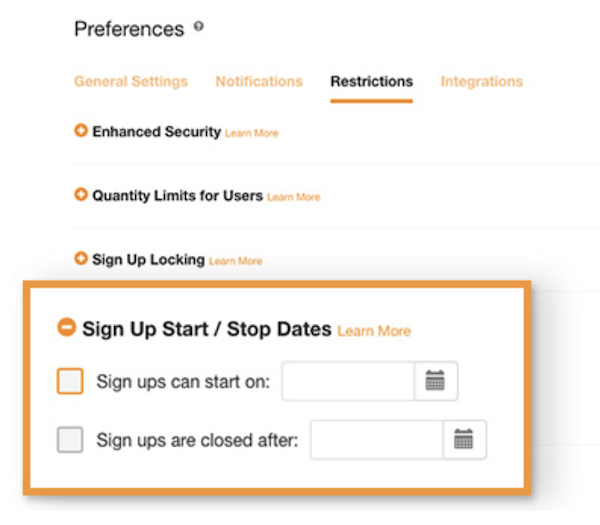 Multiple administrators 
Your team of superstar festival volunteers can handle anything when you work together! To help coordinate all the people involved with festivals, you can share the work of managing sign ups with the multiple administrator feature. You can grant different levels of permission to team members, allowing some people to just monitor sign up slots and others to add volunteers or make changes to the schedule.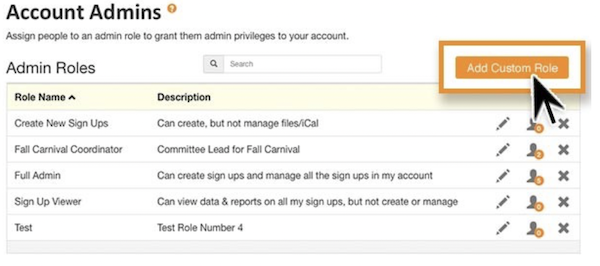 This feature gives you a way to leverage your team's organizing power. If you need to lighten the mood while you're in planning mode, try some of those funny ice breakers!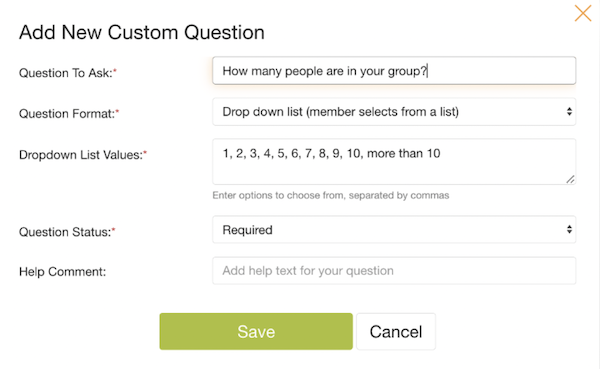 Custom questions 
You can collect important information on the sign up form with
custom questions
. If your festival ticket includes a t-shirt, you can create a drop-down menu for attendees to select their sizes. If you are
registering vendors
, you can include multiple questions on your sign up with a premium plan. You can choose to require that attendees answer the question or make it optional and customize the question format. 
With this feature, you can collect necessary details in advance, so everyone is ready to go on opening day.  
Embed and promote sign ups 
Embedding sign ups
makes it easy for people to engage with your event without leaving your web site. Your festival sign up will display on your site when you paste an embeddable code snippet into your source code. This feature gives you the ability to direct people to your web site to learn about your organization and sign up for events.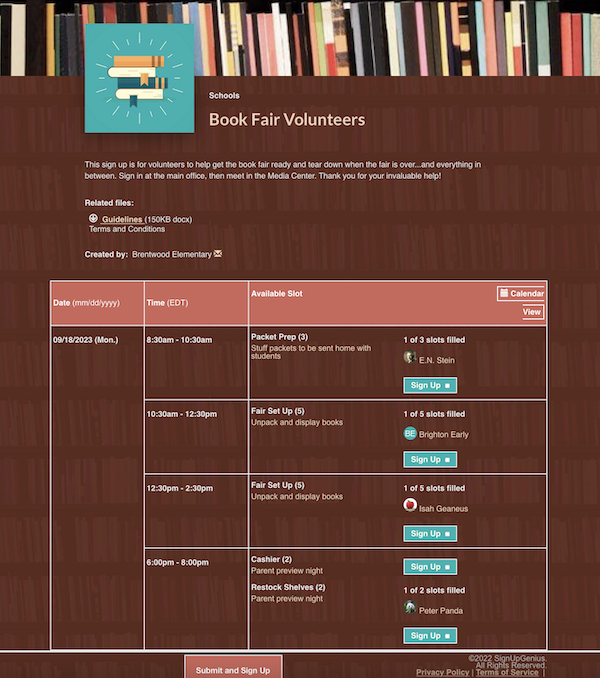 Each sign up has a unique link, so you can also share your opportunities on social media and in digital communication like newsletters and email.  
Festivals are a fantastic way to celebrate fall with your community and support local groups making a difference. Online sign ups help make the most of your time so you can accomplish your goals and join in the fun!