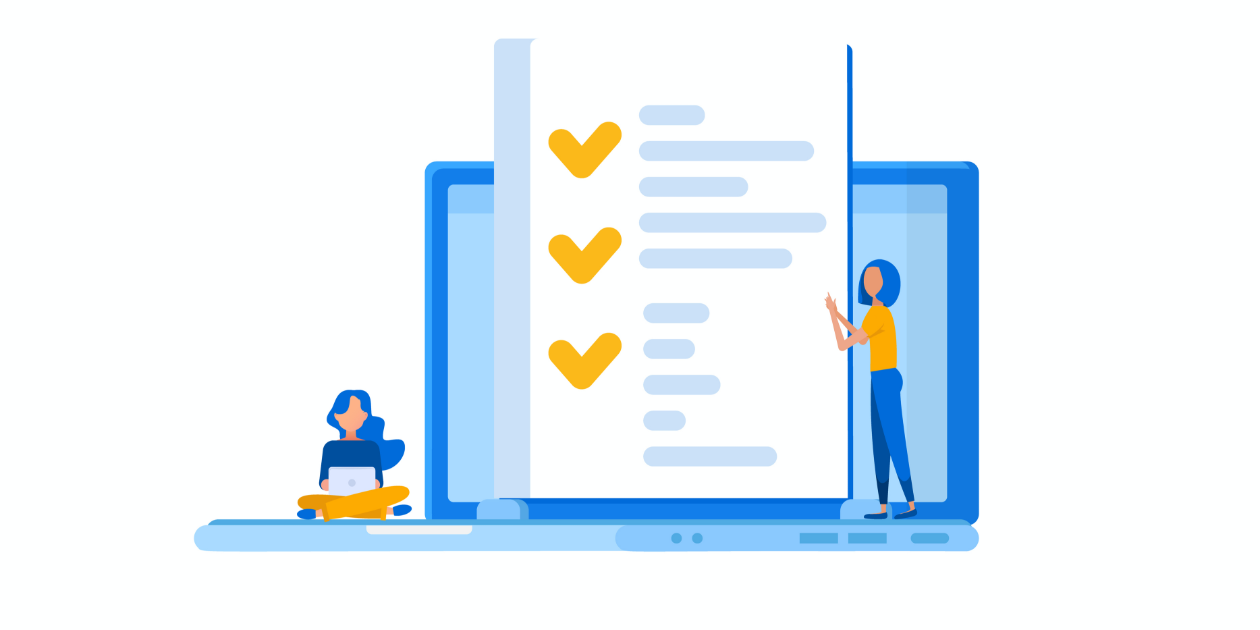 Online sign ups make it easy to organize events and volunteers so you can bring people together to make an impact. You can use sign ups to coordinate several people or a large group, simplifying planning for organizers and participants. Whether your event takes place on a single day or over the course of months, our tool streamlines the scheduling process.
If you're planning an event with a number of dates and times, you can save time by automating the creation of slots on your sign up. Our tool will populate the slots for your appointments or shifts, eliminating the need to create individual slots. The sign up takes care of the busy work of scheduling so you can focus on the areas that matter most.
Check out these popular ways to automate scheduling for recurring events:
Church volunteer opportunities
Churches use online sign ups
to coordinate everything from ushers and Sunday school volunteers to service projects and Bible studies. There's no need to manually enter dates and time for every Sunday. With our recurring date generator, you can automatically generate time slots. This saves you a lot of time and hassle and gives you more time to focus on other tasks. By making it easy for volunteers to sign up, you can recruit more volunteers. Use the
slot swapping
feature to allow volunteers to trade shifts on the sign up to help ensure Sunday mornings go smoothly.
Church organizers can use the tabbing feature to display separate sign ups together. You can share tabbed sign ups with a single link, making it easy for people to review available volunteer opportunities.
Looking for more ways to boost your church's communications strategy? Check out these ideas.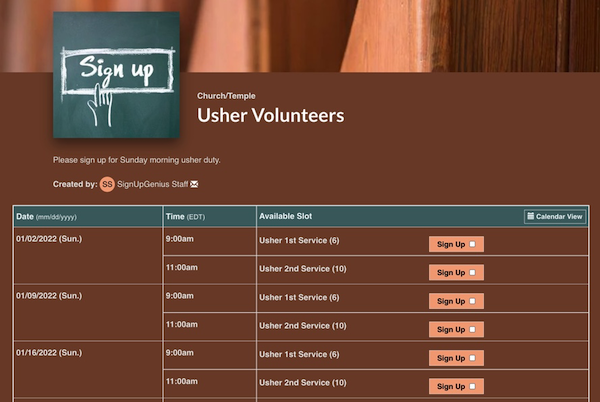 Nonprofit volunteer opportunities
Nonprofits count on volunteers to support their work serving communities and the world. Organizers can automate time slots to simplify the time-consuming tasks of recruiting and coordinating volunteers. Whether it's daily shifts to serve shelter meals or monthly park clean ups, you can schedule recurring volunteer shifts in just a few clicks.
With a premium plan, you can access advanced features to simplify administrative work for your nonprofit even more. Premium features include adding multiple administrators and setting start and stop dates for your volunteer sign ups.
You can easily share your sign up link to promote volunteer opportunities in communication with your group and on social media.
Want to boost volunteer support for your nonprofit? Check out these 20 ideas.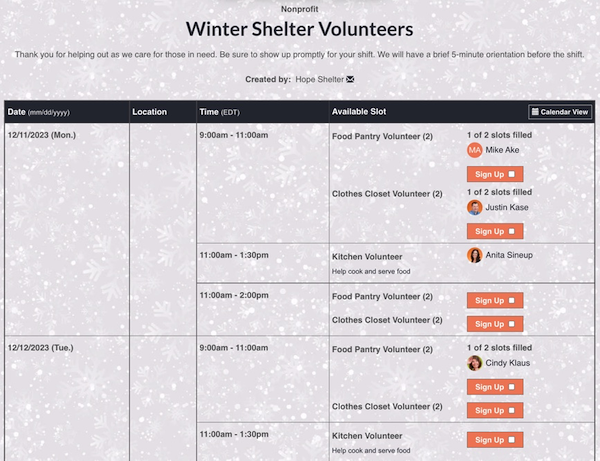 Parent teacher conferences
Online sign ups make
scheduling parent teacher conferences
as easy as 1-2-3. Teachers can set up slots for appointments automatically, specifying time intervals for conferences to suit their schedule. Parents can review available conference times at their convenience and opt to
sync their appointment with their digital calendar
.
Teachers can choose to send automatic reminders to parents a few days before the conference, helping to prevent no-shows. Automating conference scheduling simplifies the process for parents and teachers, so they can focus supporting their students.
Check out our complete guide for more to tips to plan parent teacher conferences with SignUpGenius.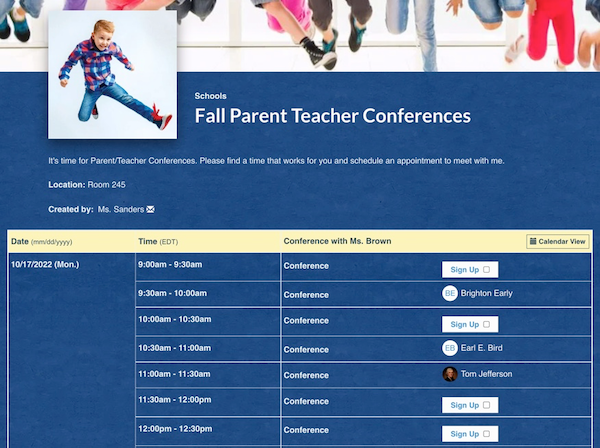 Classes and workshops
Online sign ups are a helpful way to simplify scheduling for recurring classes such as training workshops, fitness classes and professional development sessions. Automating slot creation for class sign ups provides an easy way for entrepreneurs and groups to minimize administrative work and grow attendance.
You can easily accept payments on your sign up so you can take care of class fees or tuition in advance. Our new payment tool LumaPay brings a simpler and more robust payments process for online sign ups. By automating time slots and payments, organizers can spend more time developing their classes and supporting students.
If you offer a number of classes, you can create a custom landing page for your sign ups with our portal page feature. Portal pages are offered with our Enterprise plan, a custom software solution.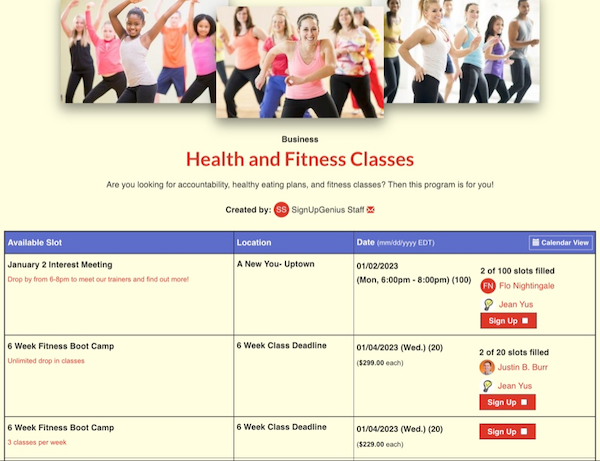 Automating time slot creation for recurring events is a simple way to save valuable time in just a few clicks. The possibilities are endless when you boost your organizing power!