Pin To Win Contest Winner!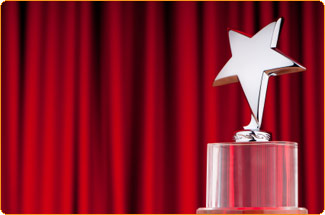 We wanted to take a moment to say thank you to everyone who entered the SignUpGenius Summer Fun #PinToWin Contest!
Congratulations to our WINNER:
Debra Ford of Niskayuna, NY
Debra will be receiving a $100 Visa Gift Card.
To see what we've been pinning lately and join the fun, follow SignUpGenius on Pinterest HERE.
While you're feeling "social," make sure to like us on Facebook and Twitter to keep up to date with our latest news, feature upgrades and giveaways!
Posted by Kate White
Posted by Teresa Clark on Wed Oct 16, 2013 4:16 PM EST
At this time, you cannot customize the notification emails. We are working on that capability for future upgrades to the site. ??You can send a customized email to your group yourself, if that's helpful. Log into SignUpGenius.com, and click on your sign up. At the top, from the Administrator's Toolbar, click SEND Email. Here you can enter the text, and our system will automatically insert the link to your sign up. If you have further questions, please email our support team directly from the help page.
Posted by Bloomington Normal Swim Club on Wed Oct 9, 2013 11:07 PM EST
Love the blog! Any ideas if there will be a way to customize the notification emails that are sent?
Post Your Comment
NOTE: You do not need an account to post. For the ability to delete, create an account.