Blog
/ NEW FEATURE ALERT: Mobile Upgrades
The Genius Blog
NEW FEATURE ALERT: Mobile Upgrades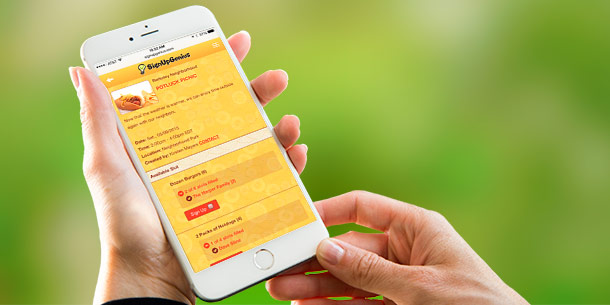 Checking emails between errands? Signing up from the sidelines? Managing sign up stats in the carpool line? We are too! That's why, this month, SignUpGenius will unveil a complete mobile overhaul to improve the entire on-the-go experience, from signing up for multiple items at once to viewing sign up stats from anywhere. 
But that's not all!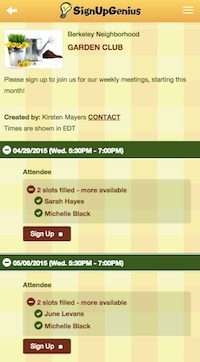 Since our launch in 2008, we've been envisioning a WORLD with better organization. Without further ado, we will deliver features that will impact users on a global level, namely our time zone integration and international date formatting.
Mobile Upgrades to Watch For (Coming May 18): 
Enjoy easier mobile navigation, coupled with a slick new look
Save time by paying and signing up for multiple items at one time
Swap, edit and delete sign up responsibilities from the palm of your hand
Stay organized by syncing multiple sign up tasks to your calendar at once
Time zones integrated on sign ups to make posting to a calendar so simple
International date formats improve event planning on a global level
View planning resources in easy-to-read mobile view
Additional permissions available for sub admins (Pro accounts only)
Increased reporting options for creators and sub admins (Pro accounts only)
Coming Soon After: Upgraded access to all contacts and groups
Get ready for the next phase of online sign ups... AVAILABLE SOON!
Posted by First Presbyterian Church on Monday, September 12, 2016 6:27 PM EDT
What about a mobile "clipboard" version or app so I can walk around an event with my device and collect sign ups face-to-face?
Posted by Betsy Lytle on Tuesday, September 13, 2016 10:28 AM EDT
Jonathan,
With our mobile version of the site, participants can sign up themselves. We do not currently offer a "kiosk" version of our site that would allow you to collect sign ups as the sign up administrator, but hope to add that as a future upgrade to the site.

The mobile version is compatible with:
iPhone
Android Phones and tablet devices
Windows Phones
Blackberry
iPad

For installation instructions, please click on the link below:
http://www.signupgenius.com/MobileApp