50 Spirit Day Ideas for High School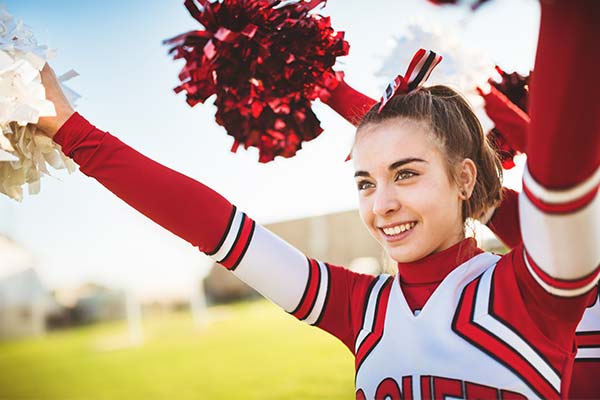 High school memories can last a lifetime, so help students make the most of these years by planning a fun spirit day. Rally the students at your high school to get that "We're all in this together" high!
Recreate a Picture Day - Students bring in a photo of themselves as kids and try to recreate the picture. Give prizes for the wackiest or most accurate reinterpretations. Bonus points if it's a group photo with other current high-schoolers.
Our School Day - On this day, students can dress as teachers, legendary students, monuments or something from a well-known story about your school.
Ingredients Day - Groups of friends can dress as "ingredients" that make up a whole — bacon, lettuce and tomato, for example.
Vine Day - High schoolers may remember the once-popular app Vine, where people shared six-second looping videos. Have each student dress up as a favorite Vine video for the day.
Favorite Food Day - From pizza to Brussel sprouts, students can dress up as a favorite food.
Future Fashion Day - Students come to school dressed like how they think fashion will look when they are 30, 40 or even 90 years old!
Bring it Back Day - For this spirit day, students dress as a trend, company, food, item, etc. from their childhood that no longer exists.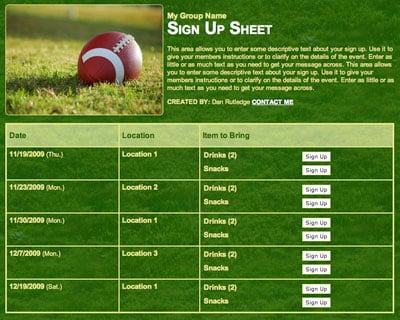 Retro Disney Channel Day - From Hannah Montana to The Suite Life of Zack and Cody, students will have a great time dressing up as childhood favorite shows.
State Day - Everyone picks a favorite state for the day and dresses as something important to that state, whether it's a flag, monument, state animal, etc. Be creative!
Parent Day - Everyone brings something to "take care of" for the day — whether it is a baby doll, a stuffed animal or even the classic egg. Your students will crack up pretending to be parents for the day.
Emotions Day - Everyone picks an emotion to dress as for the day — similar to the popular movie Inside Out.
Wacky Hair Day - Students come to school dressed in the wackiest hairstyle they wore at some point in their life, whether from toddler days or middle school.
Senior Day - This day is a little bit of a play on words — your high school "seniors" dress like they are in their 80s for the day!
---
Sell spirit wear and collect payments with a sign up. SAMPLE
---
Board Game Day - Students dress up as cards or pieces from their favorite childhood board games.
Alphabet Day - Students pick something that corresponds with the first letter of their names, and use it as a costume! For example, for Charlotte, you could dress like a cat or a cactus for the day.
My Parents Prom Day - Students wear their parents' old prom dresses and/or dress in throwback fancy clothing. Great for spring to get excited about the big dance!
Album Cover Day - For this spirit day, students recreate their favorite album cover.
Weird Interest Day - Students pick a topic they are really interested in and dress up to let people know all about it.
Iconic Duo Day - Everyone pairs up and dresses as a duo — peanut butter and jelly, fire and ice, Sonny and Cher, etc.
Dad Joke Day - If it's a terrible joke a dad would make, you dress up to represent it. Here's one to make you cringe and give you an idea: "What would a vegetarian zombie eat? Grains!"
Sidekick Day - Everyone dresses as "sidekick" characters from famous movies. They will no longer be overlooked!
Designer Day - Students design their own outfits out of any material to look like they are a runway model. The runway can get pretty silly, so get ready for some funny designs.
Under the Sea Day - If it's in the ocean, you can dress as it.
Picture Book Day - Students can bring a favorite childhood picture book to school and wear an outfit to match one of the characters. This is a great activity to do as a book drive and have students donate the gently used picture books.
---
Recruit volunteers and sell tickets for homecoming week events with a sign up. SAMPLE
---
Stone Age Day - Students dress like cavemen, cavewomen and dinosaurs for the day.
Emoji Day - Students can either dress as an emoji they like or create a new one that they wish existed.
One Day I'll … Day - For this day, students pick something they want to accomplish in the future (move to a certain city, learn to fly a plane, etc.) and dress for the occasion!
Classic Movie Day - High-schoolers dress up as characters or actors from classic movies, like Ferris Bueller's Day Off or Back to the Future.
Vs. Day - Pick a rivalry — Chick-fil-A vs. McDonald's, fancy vs. comfy, etc. — and have everyone pick a side for the day. The side with the best costumes wins!
Future So Bright, Gotta Wear Shades - Students wear sunglasses and dress like their future profession. Great to pair with career day activities.
Thrift Shopping - Have your students go and see what hilariously tacky outfits they can find at the local thrift store.
Grease Day - What would a high school spirit week be if it didn't pay tribute to this classic high school movie? Turn your school into the movie Grease for the day.
Opposites Day - Rather than twinning, students pair up with each other to try and wear the exact opposite outfit of someone else (pants vs. shorts, bright colors vs. black, etc.)
Circus Day - Have everyone come to school ready to show off their weird talent with a circus-themed day.
Reality TV Day - Kids can dress up like popular celebrities on reality TV for a hilarious day that won't seem real in the slightest!
Soon to Graduate Day - Help graduation feel just a little bit closer by letting students wear their caps and/or gowns to school for a day. Now that will motivate them to work hard!
---
Coordinate homecoming week volunteers with a sign up. SAMPLE
---
Prom Day - Nobody likes spending money on a fancy outfit you can only wear one time. Hold a black-tie spirit day and let everyone have some more fun in their formal wear.
Meme Day - The faculty may be at a loss, but your social-media crazed students will love having a meme day.
World Traveler Day - Students dress as world travelers, decked out in their tourist best. They can even imitate the style of YouTube or Instagram influencers who seem to have endless funds to just travel around!
Snapchat Filter Day - Everyone comes in dressed as a favorite filter on the popular app, Snapchat.
College Student Day - It's just like the traditional "wear sweatpants" spirit day — but call it college student day for a good laugh.
Mario Kart Day - Turn your school into Rainbow Road by having students dress as characters from the classic video game Mario Kart.
Met Gala-ctic Day - Your school will look like a starry night with a "space meets the Met Gala" day. Students can dress up as their favorite celebrities in space-inspired high fashion.
Our City Day - Everyone dresses as hotspots around your city and/or celebrities from your city for the day. You'll be surprised at how creative your students get with this idea!
Neon Day - Your school will be blazingly bright on this spirit day!
Monster Day - Your students may not believe in monsters under the bed anymore, but that doesn't mean they can't dress like them.
Glitter Day - Everyone wears their fanciest costume jewelry and sequins — anything that sparkles or glitters in the light is fair game for this day.
Future College Day - Students wear clothing representing their future college or dream college!
Exam Day - To add some laughs to a not-so-fun subject, students can dress as tests, nervous test-takers, Scantrons, calculators, etc.
Building My Future - To encourage students to work hard, remind them they're "building their future" and have them dress as construction workers and/or tools for the day.
These spirit day ideas will have your students excited about the school year and build camaraderie with laughter!
Kayla Rutledge is a college student who spends most of her time writing, singing for her church and eating quesadillas.