35 Ideas to Plan a High School Reunion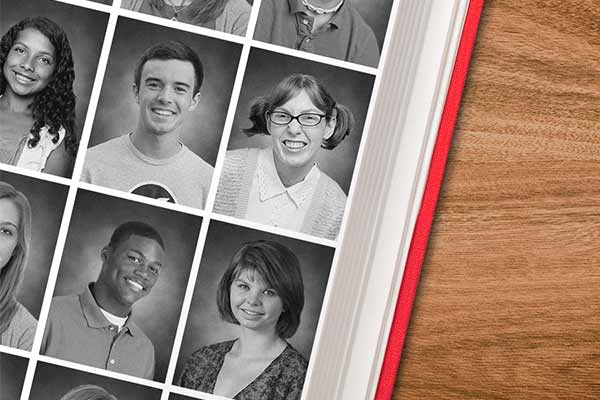 Love it or loathe it, high school is a defining period of most people's lives. Social media has made it easier to stay in touch with your old crew, but there's just nothing like getting together in person to discuss the glory days. Whether it's your fifth or your 50th, here are some fun ideas to plan a high school reunion. 
Location, Location, Location 
Post Up at Your Old Watering Hole - Whether it's a kitschy restaurant or an infamous "party spot," the students' former favorite hangout would be a great location to get the group back together. Make sure to bring plenty of photos from back in the day that feature your classmates at the venue.
Get on the Field - Set up tents and host the reunion at your high school's football stadium or soccer field. Serve concession-stand food like hamburgers and hotdogs, and reminisce about the year your school took home the state championship.
Hit the High Seas - If your hometown is anywhere near a body of water, consider chartering a party cruise or riverboat for the evening. A fun change of scenery will lead to plenty of icebreakers and a chance to experience something new with your old group of friends.
Go Old School - Assuming your alma mater is still standing and can accommodate the group, see about having the reunion in the cafeteria or gym. Find out the rules about serving adult beverages on campus, and then sip a cocktail and let the memories flow.
Park It - Many classes enjoy hosting their reunion in an outdoor venue like a city park's pavilion. You could even invite classmates to bring their kids so your generation and future alumni can mix and mingle.
Get Bowled Over - Grab your bowling shoes and head over to the local lanes for your reunion, allowing classmates to show off their skills (or bond over their lack thereof). Check with the bowling alley about renting out several lanes — or the whole place — and let the venue take care of food and drink.
Have a Brew - Nothing breaks the ice like a cold craft beer. Craft beer and breweries are popular these days — and many offer sprawling outdoor or indoor areas to host a group. You could even ask the brewmaster about creating a special beer to commemorate your event, and give out customized koozies as favors.
---
Gather high school reunion RSVPs with a sign up. SAMPLE
---
What a Trip - If your class was small or close-knit, consider an overnight camping or resort excursion in lieu of a one-evening reunion. This will give guests more time to catch up and meet new spouses who didn't attend your alma mater.
Carnival - Host your event at the county fair, where you and your classmates can re-live your younger days riding the tilt-a-whirl and playing carnival games. Simply set up a centralized meeting location where people can catch up in between bites of funnel cake. 
Animal Magnetism - A zoo or aquarium would make a fantastic reunion venue if there's one close by. Classmates can reminisce on old times as they walk through the exhibits, and refreshments can be served at a pavilion or food court area. If your school's mascot is a fish or furry friend, make sure to get a photo of the group near the animal's exhibit! Some zoos even offer an option to sponsor an animal which would be a fun way to commemorate the occasion.
Scavenger Hunt - Rather than one location, why not several? Split classmates into teams and send them out into your hometown to visit popular restaurants, parks and other hangouts from your high school days. At each place, leave a clue to tell the group where to go next. The final stop can feature food and drinks. For bragging rights, award the team that makes it back fastest with small prizes.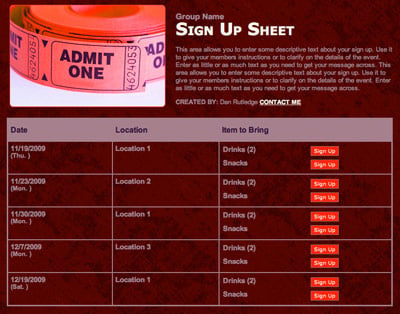 Try a Theme 
Prom Night - Recreate your senior prom with decor from the year you graduated. Ask attendees to dress in prom attire from that period (or their original outfits if they can still fit in them!), take old-school prom photos and even have a dance for the prom king and queen. Genius Tip: Use these 25 prom themes and ideas for a fun event.
Casino Night - Have classmates dress up for the evening, and offer blackjack, craps and other casino-style games for guests to enjoy.
Tailgate - Plan your reunion during football season and set up a tailgate tent under the Friday night lights. Tell attendees to wear school colors so you all can catch the game together after the tailgate. If you don't want to have a catering budget, have guests bring a tailgate dish like pigs-in-a-blanket or a dip to share. No worries if your school doesn't have a football team — just pick a different sport. The student athletes will be excited to have alumni support. Genius Tip: Try these 20 winning tailgating tips.
Back in the Day - For the ultimate throwback, have your classmates dress in attire that was popular during your high school days, and play music from the time period. Decorate with newspapers and posters from movies and shows that were popular back then, and include pictures of your city to show how much things have changed.
Holiday Hangout - Lots of your classmates will likely make the trek to their hometown near the holidays, so consider having your reunion the night before Thanksgiving or during the week leading up to Christmas. You'll likely receive lots more "yes" RSVPs. Another bonus of a holiday-time celebration — many venues will already be festive with tinsel and lights, so you won't have much decorating to do.
Barnyard Bash - If you're from a rural town that's replete with farms, simply track down a barn with enough space to accommodate your guests. Embrace the barnyard chic theme with hay bales, gingham and cowboy boots. Cater down-home fixins' for the food.
Night at the Movies - Decorate with film reels and other old Hollywood props, and serve movie treats like Milk Duds and popcorn. Rent a giant inflatable screen and invite your classmates to stay for a screening of a movie: either something brand-new or something iconic from your high school heyday.
Better with Age - Serve wine that's the same vintage as your graduation year (if you can get your hands on it!) alongside fancy cheese and other items that "get better with age," just like you. If your town has a winery close by, see about hosting your event there.
Day at the Races - Hold your event the day of the Kentucky Derby or a NASCAR race and have classmates wear fancy hats or Dale Jr. T-shirts to the reunion. Serve food and drinks such as mint juleps to match your chosen event, and let your attendees bet on who will win.
Early Bird Special - If your crew would prefer a daytime event, consider a brunch-themed reunion that would take place in the morning. Serve coffee (and mimosas or Bloody Marys if you're so inclined) with classic breakfast staples like waffles and bacon. 
---
Coordinate a reunion potluck with a sign up. SAMPLE
---
Things to Do 
Picture Perfect - Break out the yearbook to recreate your superlative photos, and keep doing it each reunion. It'll be funny to see how much the "class clowns" have changed every five or 10 years.
Get Schooled - If your former high school has been remodeled or even completely rebuilt, ask about taking a tour of the new/updated facility as part of your reunion-weekend festivities. As you're walking through, feel free to grouse about how kids today don't know how good they have it (or laugh because it looks exactly the same as when you walked the halls).
Then and Now - Scour the yearbook to find out what clubs and activities your classmates loved back in the day, and then see how it compares to what they're doing right now. For example, Sally Smith was on the newspaper staff, and now she's the editor of a well-known magazine. Display the info on poster board around the venue.
Patronize the Arts - Find out if your alma mater is putting on a play, concert or dance recital the weekend of your reunion and encourage your classmates to attend.
Service with a Smile - Volunteer your high school class to clean up the school campus or even the stadium after a game. It will help your former school and give you all something to talk about.
Name That Tune - Create a playlist of songs that were popular when your class was in school and play them throughout the evening. Have attendees guess the artist and song for small prizes. Make sure to include the one-hit wonders!
Photo Name Tags - Print out large versions of attendees' yearbook photos as part of their name tags so classmates can see in real time how much each person has changed.
Commemorate Those Who Have Passed - Whether it's a tribute slideshow or a few empty chairs left at dinner, it's a nice gesture to memorialize those in your class who have passed away since graduation.
Photo Booth - Create a photo booth with props from when you were in school (hair band wigs? Flannel grunge shirts? The sky's the limit) and have a photographer snap shots of guests getting silly. Be sure to include props like signs that say, "I didn't even go to this school" for spouses who gamely came along.
Silent Auction - Talk to local businesses about offering prizes like restaurant gift cards, spa treatments and more that classmates can bid on. Donate the proceeds to your class fund for future reunions or a charity that is close to your classmates' hearts.
Time Capsule - Have classmates write notes and bring trinkets to place in a time capsule to be opened at your next reunion.
Hit the Links - Tell your classmates to dress to the nines and head to the golf course for your reunion. Whether you're hitting balls at the driving range or playing a full 18 holes, the exercise and competitive vibe will get everyone chatting. Classmates who aren't into golfing can hang out at the clubhouse bar.
Have Some Class - Throw it back to your high school days by having some of your former teachers come teach a "class" at your reunion. For example, the home economics/culinary arts teacher could teach the group how to cook an easy meal or the ceramics teacher could help everyone create a plate to commemorate the event.
Hashtag It - If your class is tech savvy enough to post photos of your event on social media, make sure to come up with a fun hashtag so all the memories can easily be found in one search. Keep the hashtag simple, like #CHSClassOf94.
These tips will help make your reunion an event your classmates will remember for years to come, but the most important part of any reunion is having fun and catching up with old friends. 
Sarah Pryor is a journalist, wife, mom and Auburn football fan living in Charlotte, N.C.