How Nonprofits Can Make the Most of Summer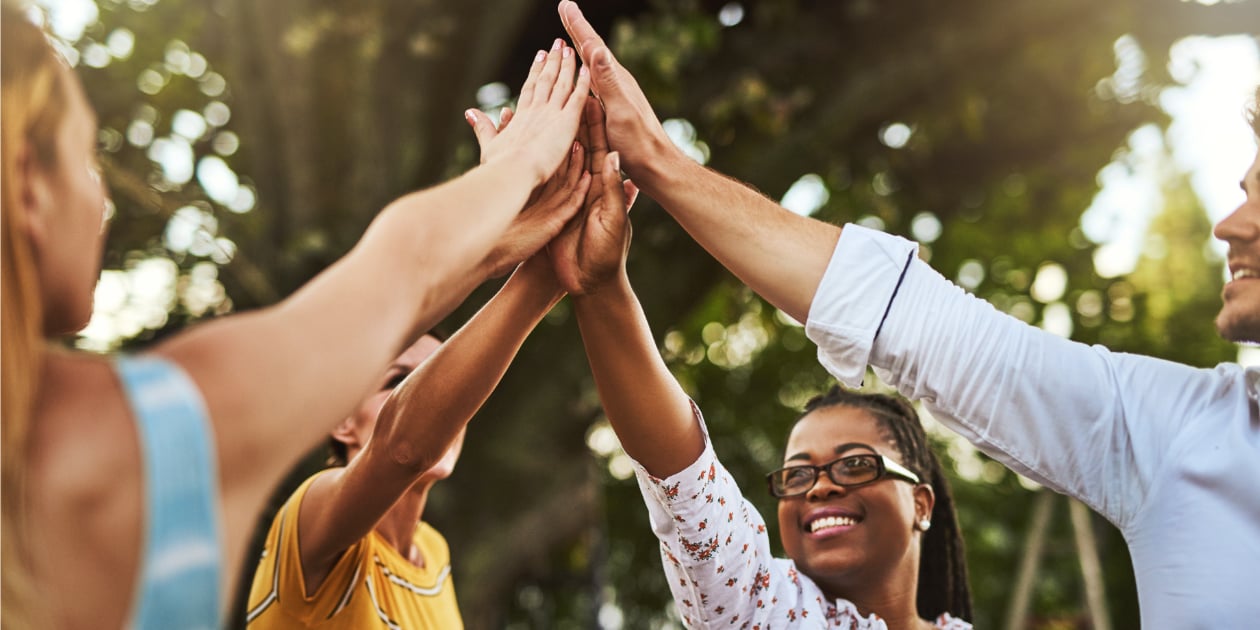 Summer is often a quieter time of year in the nonprofit world since people are traveling and events are usually held in the fall and spring. This more relaxed season is a good opportunity to focus on areas like marketing, fundraising, and volunteer recruiting and management to set your nonprofit up for success for the rest of the year. To start, summer is a great time to refocus and retell your story.
Focus on Your Story
Share Your Story - Retell your nonprofit's story externally and internally. What is your mission and what drives your team? Make sure your staff, donor base and volunteers know your story.
Refresh Videos - Do you need to make an updated video telling your story? Watch your current video(s) and see if this content accurately portrays the mission and vision of your nonprofit.
Tell Your Story on Different Platforms - Update your website and social media to ensure your story is communicated in a clear and powerful way. Evaluate these platforms to see if they are accurately and effectively telling your story.
Gather Insight on Website Updates - Do you need to update photos or images on your website? Summer is a good time to do that. Ask a few staff and volunteers and even donors to review the site and get their feedback. It's good to get fresh eyes outside the marketing team. They may see things that you or your team have missed.
Focus on Your Volunteers
Show Appreciation to Volunteers - Care well for current volunteers. Plan or hold a volunteer appreciation event. This is a great opportunity to thank and recognize volunteers. It also gives volunteers the chance to interact with other like-minded people and an opportunity to talk with your staff.
Get to Know Volunteers - Ask volunteers what they like about volunteering for your nonprofit. What drives them and what are they passionate about? Try to place them in volunteer positions that fit and serve these passions.
Ask Volunteers for Feedback - Ask what you could do better as an organization. This can be a formal or informal survey, but volunteers will see things you don't. It's wise to hear and consider their thoughts and opinions.
Consider a Small Gift for Volunteers - A little appreciation goes a long way whether it is a shirt, travel mug, bracelet made by a beneficiary, or a myriad of other things. It should be meaningful, useful or specific to your nonprofit, but doesn't need to be expensive to be appreciated by your volunteers.
Gear Up for Recruitment - Do you need more volunteers? Come up with a recruitment strategy or evaluate and tweak your current approach. Genius Tip: Try some of these recruiting tips to grow your volunteer support.  
Focus on Your Donors
Brainstorm Donor Appreciation Gifts - Think through creative donor appreciation gifts to have ready throughout the year. Ideal gifts strike a balance between being thoughtful, useful and not too expensive. Donors appreciate a gift and the thought, but they also want the organization to spend most of its funds on fulfilling the mission.
Gather Feedback from Donors - Schedule a few key meetings with donors who are available to meet in the summer. Share with them the impact they are having, and as with the volunteers, ask them what you could do better as a donor team or as a nonprofit. It doesn't mean you have to implement every idea suggested, but donors who are highly invested in the nonprofit often have good ideas and insight.
Schedule Future Donor Visits - Plan out donor visits for the fall. Think through who you want to meet with and what reporting to have ready for them.
Review Reports & Data - Evaluate your reporting to see if it's effective. Conduct an internal review and ask donors if the reports you give them are helpful. Donors will vary in their opinions on the level of detail they want in a report, but you don't want to spend too much time creating reports if very few people are reading them. Find effective ways to communicate impact of their giving. This includes donor reports, annual reports and videos.
Plan a donor appreciation event with an online sign up. View an Example
Focus on Your Staff
Set Up Professional Development - Encourage staff to continue growing in their field whether you send them to a conference, bring in a speaker or host a series of lunch and learns. Find meaningful ways to grow and develop your staff's skills and knowledge.
Start a Summer Book Club - Read a book together as a team. Select one related to your field, and then plan a lunch or time to discuss it together.
Plan Fun Team Building Events - Plan a day during the summer to have fun together and promote team building. There are countless options depending on the area where you live and the nature of your employees. Examples: Go hiking, mini-golfing, rafting, or do a ropes course. You can even do a day trip. Decide what to do based on the dynamics of your team and what will be refreshing for them and a good bonding experience.
Organize a team building outing with an online sign up. View an Example
Fall Fundraising
Re-evaluate Fundraising Efforts - Reflect on which strategies are effective and where there are opportunities for new ideas. For example, if your fall banquet is taking too much time, energy and money from your staff and mission, brainstorm other fundraising events or tweak the nature of the banquet. Though many supporters will welcome the return of in-person events, you can grow your engagement by continuing to offer virtual and online elements.
Refine Marketing Strategy Around Fundraising - Consider how your marketing strategy will promote your fall fundraising efforts, and how your messaging supports the call to action. Connect your fundraising campaign to the mission and share plans for how the donations will be used to grow your impact.
Coordinate your company service projects with an online sign up. View an Example
Nonprofit Collaboration
Meet and Share Ideas with Other Local Nonprofits - Many organizations get so caught up in their mission and the work before them, they forget to take the time to look around at other nonprofits in the city or those doing similar work. Summer is a great time to meet with other nonprofits and share ideas and assess what is working and what isn't in your organization. This can be done on many levels, from the executive directors to marketing teams.
Focus on the Local Community - Look for new ways you can partner with and serve the community. This goes for international as well as domestic nonprofits. If your organization is serving overseas, you can find a like-minded mission in your city and hold a service day with your staff. This kind of partnership keeps staff in touch with the needs of the local community and offers a great opportunity for team building. This also works in reverse, if your nonprofit focuses on your local community, look for partnerships in neighboring counties or states, or connect with a global organization.
While it can be hard to embrace the change of pace, the summer months bring opportunities to prepare your nonprofit and your team to thrive in the busy seasons ahead.
Andrea Johnson is a native Texan now living in Charlotte, N.C., with her husband and two daughters. She enjoys running, photography and good chocolate.