50 Beyond Bake Sale Fundraising Ideas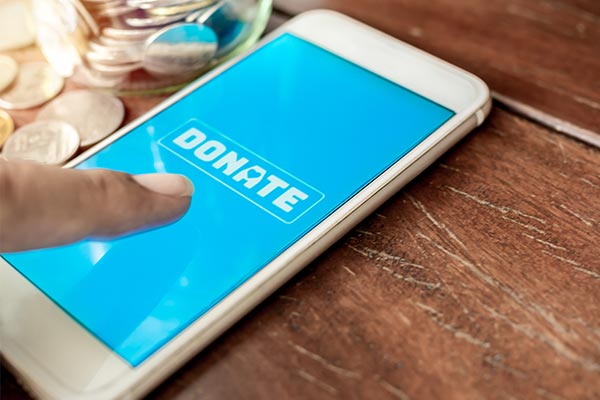 Are you in search of a non-traditional fundraising idea? Take a look at these 50 creative, effective fundraising ideas that go beyond the basic bake sale and will help you take your organization to the next level.
Free Fundraising Ideas 
Text-2-Give - Use text-giving software to allow supporters to text donations straight from their phones. This is great for large gatherings like sports games or performances where you can get the word out to a large number of people at once, and they can easily and quickly give.
Pet Picture Day - Ask a local photographer to donate their time to photograph local pets. Charge supporters a small fee for their pet's photo session and allow the photographer to hand out business cards promoting their services.
Coach Punishment - Remember the good ol' dunk tank? Think of ways to tease your favorite coach in exchange for donations. Perhaps they will be willing to get a whipped cream pie in the face or their hair died a funny color in exchange for a good cause.
Santa's Letters - Collect a group of volunteers who will write back to every single letter to Santa dropped off in a specific mailbox that you create. Tell that this is for a good cause and ask them to donate in exchange for their return letter from Santa.
Will Work for Donations - Recruit volunteers who will donate their time to help in some way. From mowing lawns to dog walking, gather volunteers who will offer their services to donate for a good cause. Then, allow people to bid on their favorites — the highest bid wins the service!
Support Your Classroom - For schools, have teachers set up a "support my classroom" fundraiser online where they share details of what they need and why. This has been shown to be much more effective than simply asking families for donations. Genius Tip: You can create a class wish list sign up with slots for paid donations and other needed supplies.
Spare Change Drive - An easy idea with little to no prep or maintenance. Simply put out a large container and ask for spare change. Make sure the container shares the reasons for the collection and increase awareness by spreading the word.
Donate Your Birthday - In lieu of birthday gifts, ask people to donate to a cause important to you. Take the idea to the next level and have your whole group do it and donate to the same cause or to your own fundraising efforts.
Bottle & Can Drive - You can still get cash for recyclables! Ask people to start dropping off their recycling with you and make a huge collection before heading to your local recycling plant to collect your profits.
---
Coordinate race registration and volunteer slots with a sign up. View an Example
---
Fundraising Ideas for All Ages 
Host a Race - Choose a distance appropriate for your age group and set up an area where people can run. Then, ask local businesses and individuals to sponsor the race and the racers. For schools, donations can be per lap or just a flat donation. Add music and a fun twist to make it your own. Genius Tip: Check out these creative 5k race themes and ideas to get started.
Car Wash - An easy fundraiser the whole family can engage in. Invest in supplies to wash cars, invite the local community to drive over and donate to a good cause for a car bath. Make it more creative with a fun theme or by wearing costumes.
Food Cook-off - Organize a cook-off to find the best food in a genre (BBQ, Chili, Pie, etc.). Ask volunteers, such as local restaurant managers and cooking instructors, to judge the results. Sell tickets to enter and to get a taste of the finished product.
Family Game Night - A super affordable way to raise money. Collect a bunch of popular family games and set them all up in a large area, such as a gym. Offer pizza, snacks and refreshments for purchase. Sell tickets to enter. Genius Tip: Need inspiration? Choose a few of these family game night ideas.
Holiday Festival - Set up a holiday-themed festival. Sell food and ask for equipment rentals in exchange for company promotion. Consider including other ways to raise money, such as a raffle and silent auction.
Dog Show - Organize a local dog show! Ask people to donate their time and bring their best-in-show pups to walk the dog-walk. Sell tickets to attend and refreshments. Take it to the next level and ask for dogs in costume or dogs to do tricks!
Family Science Night - Collect materials for a bunch of different STEM or science activities and set up stations around a large area. Invite families to attend, paying a small fee to enter, with access to all of the science activities.
Group Scavenger Hunt - Set up a scavenger hunt that spans a walkable, but large, distance and sell tickets to participate. The winning group gets exclusive t-shirts made only for this memorable event.
Talent Show - Showcase your local talent in a unique talent show. Try to find a facility that has low to no rental fee and charge a small ticket price to enter.
Trivia Night - Trivia nights can be a great fundraiser — and one that can be used again and again. Choose a category for questions that would relate best to your audience or the cause you are fundraising for. Genius Tip: If the night will include kiddos, try a few of these trivia questions for kids.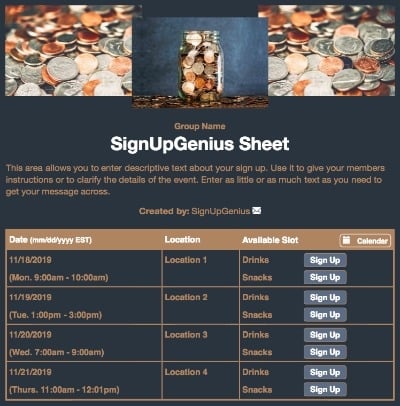 Movie Night - Make your own movie night. Use your school gymnasium or a large area near your organization. You could even use an outdoor space. Sell tickets, offer refreshments and snacks, and enjoy the show!
Local Game Night - Is there a local sports team that is really entertaining to watch? Work with them to set up a game where they'll donate part of the proceeds to your fundraiser. Just make sure you work with the teams to promote your shared event.
Gift Wrapping - Get a group of gift wrappers to offer holiday gift-wrapping! Many people would be happy to pay for this service, especially if you offer gift wrapping for less than a local department store. Be sure to promote the days and times of your gift-wrapping station and that profits go to your good cause.
Sandcastle Building - Live near the beach? Have a sandcastle building competition! Give prizes for more than just the biggest. Sell tickets to participate and refreshments to keep the energy up.
Lego Building - If you aren't waterfront, use the same idea indoors with Legos. Have groups bring their own bags of Legos or ask for Lego donations. Any Legos left behind after the event can be donated to a local children's home — giving you two avenues for generosity with this idea.
Relay - Design a relay race that will give your community something new to experience together while ticket and refreshment sales go to your fundraising efforts.
Karaoke Night - A blast for all ages. Partner with a local facility that has the sound equipment needed for a karaoke night. If they don't, you can rent a high-quality karaoke machine and songbook for the evening. Take sign-ups in exchange for donations and let people have their American Idol moment.
---
Sell food for a barbeque fundraiser with a sign up. View an Example
---
Products for Profit 
T-Shirt Fundraiser - Design a special t-shirt that you can have printed for an affordable bulk rate and then sell them for a profit. The profits, of course, go to your fundraising efforts and supporters will get their own exclusive t-shirt to commemorate their generosity.
Craft Fair - Either ask for donations from local artisans that can be sold to raise money or rent out spaces at a craft fair to local artisans and ask them to donate a percentage of all sales to the efforts. Supporters can always donate, even without purchase, too.
Cookbook Fundraiser - Ask individuals to donate secret family recipes or family favorites to create an exclusive cookbook of recipes. Sell it for a profit!
Used Book Sale - Ask people to donate their gently used books and sell them for a profit. Libraries use this to make room for new books, so why can't your organization use this idea, too?
Garage Sale - Put on a large-scale garage sale. Have organizers bring items they would sell at a garage sale and then invite the community to browse and buy.
Art Sale - Create art that you can sell at an art sale. This works especially well for schools where parents will be motivated to buy their child's creation!
Services - Make a list of services your organization could offer in exchange for donations. If each person donated one service — from manual labor tasks to things like teaching a music lesson or running errands, you could have a very successful fundraiser!
Coupon Book - Put together your own unique coupon book that offers local discounts to participating restaurants, activities, shops and more. Sell the coupon books and raise money for your cause.
Coffee Mugs - Everyone loves coffee! Plus, coffee mugs are surprisingly cheap to have made. Emblazon them with a fun quote for your good cause and sell them for up to $20 each.
Bags - Many cities have "bring your own grocery bag" laws now. Buy reusable bags in bulk and ask kids at your school or members of your organization to paint them. Then, sell them to raise money!
Gift Cards - Partner with a website that offers fundraising through gift cards. Similar to a school fundraiser, supporters would buy gift cards at face value and the website will automatically route a percentage of the cost to your cause.
Clothing Sale - Have participants bring clothes they were going to donate. Set up a shop that sells the clothes and donates proceeds. You can either set prices or ask shoppers to donate what they feel is fair.
Large Scale Fundraising Events  
Gala - Go big or go home with a major donor fundraiser, such as a gala. Choose a theme, add great food, music and even a silent auction to round out your soiree. Genius Tip: Need theme ideas? Check out these fundraising gala theme ideas.
Carnival - Put together a full-on carnival. Rent carnival games and rides and sell tickets to enter. Genius Tip: You can even raise money through these festival game ideas for fundraising.
Battle of the Bands - Find local bands willing to play a battle of the bands or even charge a small participation fee. Sell tickets to attend this exclusive concert, assemble a panel of judges, and invite local food trucks to offer snacks (and donate a portion of proceeds) — then watch the notes fly.
Marathon - An ambitious fundraiser, but a successful one. Organize a marathon. Add a theme to make it unique, sell t-shirts for added profits and include local corporations to participate in exchange for company promotion.
Golf Tournament - Arrange for a local golf course to donate a portion of proceeds from supporters who participate in a golf tournament. How informal or formal is up to you and what you think your donors would prefer.
Museum Dinner Party - Museums are already set up to create awe, so why not utilize those spaces for a dinner party your supporters will never forget? Work with a local museum to design an event where you can sell tickets to support your cause.
A Play - Work with a theater house to design a special performance that will give proceeds to your cause. Sell tickets, programs and concessions. This one will take some time, particularly if you are using volunteers for acting, rather than hired actors. But the end result is a great evening all will remember.
Bowling for Bucks - Partner with a bowling alley to rent a section of lanes, or even the entire facility, and sign up teams. You can either collect donations per person, per team, or whatever people would like to donate in exchange for participation.
Expert Clinic - Ask local experts in a variety of fields to donate time to a fundraising effort that will offer expert advice for a donation. This gives experts great marketing (as well as a positive local image), allows people who attend to get expert advice they may not have been able to obtain otherwise and raises money for a good cause.
---
Organize car wash volunteers with a sign up. View an Example
---
Corporate Fundraiser  
Restaurant Giving Night - Reach out to local restaurants and fast food chains to find restaurants willing to donate a portion of proceeds to your organization for one night. Promote the fundraiser through fliers, social media and word of mouth. This is one idea that can work over and over with different restaurants.
Playplace Giving Day - Ask local play spaces, such as trampoline parks, jump houses, indoor playgrounds, children's museums, etc., to donate a block of time where a portion of proceeds is donated to your organization. This is ideal for child-focused organizations and schools.
Silent Auction - A classic fundraiser because it works! Reach out to local businesses to donate items, encourage people to bid on their favorites, and the highest bidder wins. Consider taking your silent auction online for even less spend and more money raised.
There are so many creative ways to raise money, whether you are a school, nonprofit or other organization. By using a fundraising strategy that is new and innovative, you'll have a better chance of getting the attention of potential supporters. Try something new, have fun and enjoy bringing people together for a good cause. 
Erica Jabali is a freelance writer and blogs over at ispyfabulous.com.