20 Ways to Change the World from Home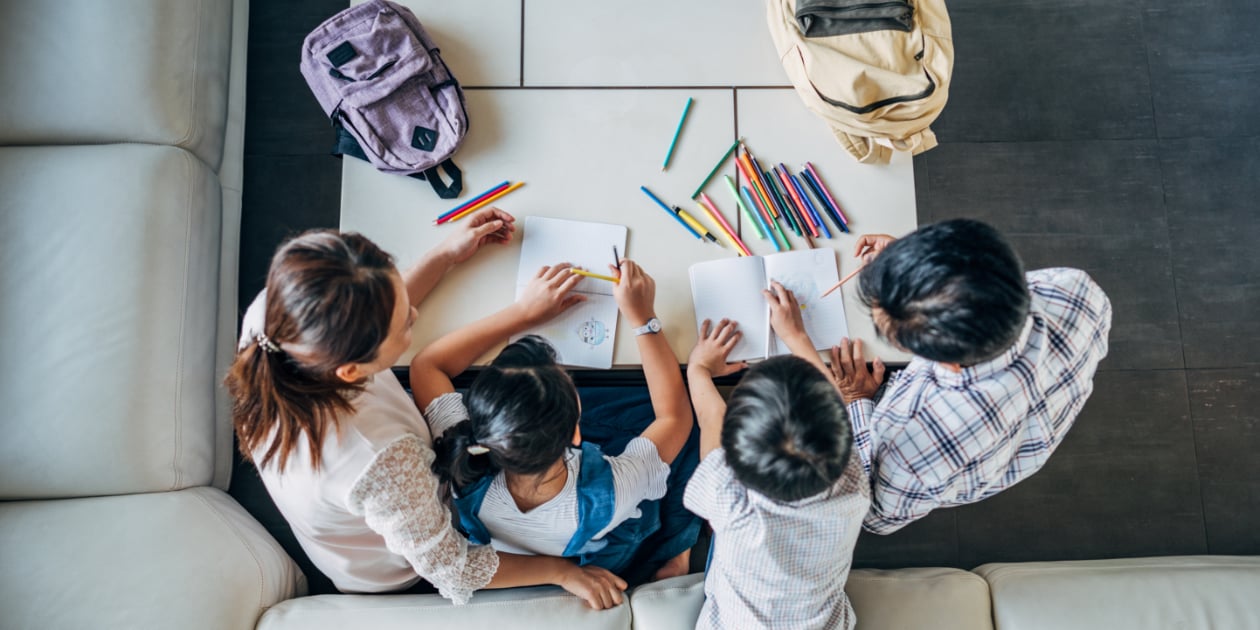 Make the world a better place to live by implementing a few small things that can make a big difference. The below ideas can be done from home as a family, or with friends and neighbors. Start small with two or three do-good ideas or make it a goal to complete all 20 tasks by a certain time period. Whether you do one or all 20, you will indeed make the world a better place. Have fun! 
Plant A Tree - Planting just one tree can do so many amazing things. Trees put oxygen in the air, reduce erosion and give animals a cozy habitat. Plus, you can do it in your own backyard! Genius Tip: Try a few of our Earth Day activities and ideas anytime during the year.
Grow A Garden - Taking care of seedlings and watching them grow into yummy fruits and veggies is a delicious way for the family to come together. Share your bounty with neighbors or donate your harvest to those in need.
Jump Rope Contest - Host a family jump rope contest and raise money for a deserving cause. Ask each contestant to give what they can toward an entry fee or post an online fundraiser for each participant on social media. The contest winner decides where to donate the money.
Send Cards - A rainy or cold afternoon is the perfect time to break out glitter, stickers and markers to make homemade cards for people in assisted living facilities.
Animal Habitats - Make Mother Earth happy by building habitats for your favorite creatures. Assemble a backyard pond for turtles or plant flowers and shrubs hummingbirds can't resist.
Coordinate meal delivery for people in need with a sign up. View an Example
Care Packages for Service Members - Honor the brave men and women who make sacrifices for our freedom and serve far from home with a care package full of goodies. Assemble one as a family or visit online sites for inspiration.
Neighborhood Library - Ensure everyone in your neighborhood has a good book to read with a simple neighborhood library. You can build a structure to permanently house your favorite titles or select a few days a week to pile books in a brightly colored box for people to browse. Post open library hours on a neighborhood social media site and encourage others to donate books to share.
Clean Up - Kick trash to the curb when you take to the great outdoors for a clean-up day. Grab gloves for the family and plenty of trash bags and visit your local park, greenway, trails or public spaces. Have one container for recyclable materials and one for trash. Genius Tip: If you live near a beach, try these tips and ideas for a beach cleanup.
Happiness Rocks - Collect small rocks or shells and paint them with fun designs and messages of encouragement. Once they are dried and ready, place them in your yard for passersby, leave them for neighbors as a special surprise or put them in public areas for everyone to enjoy.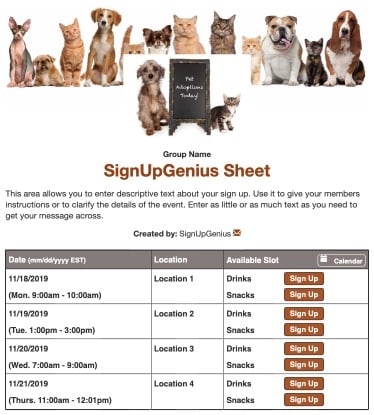 Creature Care - As colder weather approaches, do your part to ensure earth's furry creatures have plenty to eat. Make homemade bird feeders with pinecones, peanut butter and birdseed.
Activity Bags - Team up with a local hospital and put together activity bags for kids. Use plain brown lunch bags and decorate the outside with bright pictures, then fill the bag with coloring books, yarn, markers, small games and more.
Tutor Kids Online - If you are at the top of the class, spend time getting fellow students up to speed! Find an online program and tutor kids all over the country or ask your teacher or principal for the name of a student you can help. Tutoring isn't just for academics — you can share your basketball, sewing, dancing or other skills with someone who is ready to learn in person or online. Genius Tip: There are plenty of organizations that allow you to volunteer online.
30 Days of Comedy - Laughter really is the best medicine! Post one joke a day for 30 days to your social media page for a daily dose of chuckles.
Driveway Messages - Grab the sidewalk chalk and inspire the neighborhood with pictures, funny sayings, Bible verses and other kind words displayed on your driveway or sidewalk.
Recruit park cleanup volunteers with a sign up. View an Example
Take a Lifesaving Class Online - Knowing how to perform CPR or how to react in an emergency situation is a critical life skill, and you never know when you might have the opportunity to save a life. Get certified in CPR and basic first aid through an online class.
Childcare Help - If you have older children who are comfortable babysitting, encourage them to reach out to working families who might need childcare services when kids are out of school. A couple days of free childcare could make a real difference to a family.
Giving Jar - Place a large coin jar in the family room or kitchen and encourage family members to donate change they find in pockets, under couch cushions or in their rooms. Once the jar is full, decide as a family where to make a donation.
Pay It Forward - Dedicate one day a week to paying it forward. Buy a person a coffee in the line behind you, walk a friends' dog, bake cookies for an elderly neighbor or get the mail for a family that is out of town. Kindness is contagious! Genius Tip: Try a few of these 100 random acts of kindness.
Learn About Others - If all this good has you feeling inspired, read or listen to books about people who have changed the world.
Encouraging Notes - Place a basket by the mailbox or other well-trafficked area in your neighborhood and write notes of encouragement on bright pieces of paper. Put a large "Take One" sign under the basket and get ready to make someone's day brighter.
The best part of making the world a better place is how good it makes you feel inside. Inspire kindness within yourself and leave your space on the planet better than you found it!
Courtney McLaughlin is a freelance writer in Charlotte, N.C. She gratefully shares her life, home and heart with her daughter and their dog.